Thinking about buying The North Face jacket? Here are 20 things to know before purchasing this winter gear. Not everyone can afford the North Face brand but this article will tell you why it's a good investment.
The North Face has been operating its business for a long time, a little more than 53 years, to be exact. They have spent that time perfecting their jackets. I live in a moderate climate, so I do not need their heaviest winter jacket.
The North Face is an expensive brand, and not everyone can afford it, but you can find them at a great price on sale. It only takes one for you to know they are worth the price, even at the full price.
I have found that The North Face jacket fits me better than other jackets and keeps me warm. I do not have to wear layers under it to stay warm and dry.
Purchasing one of their jackets can be a huge investment for some, and there are 20 things to know before buying a North Face jacket. Check out this North Face Jacket Review for all the details.
1. ThermoBall Insulation
This is the eco-friendly down alternative that The North Face uses to keep their jackets warm. This synthetic insulation is made from PrimaLoft, a synthetic material. These fibers cluster together and mimic down by trapping heat and holding in warmth. This technology keeps you warm even after it is wet. It is more affordable and hypoallergenic. The North Face uses a special construction that puts the ThermoBall into baffles to keep the jacket light and slim.
2. Waterproof and Windproof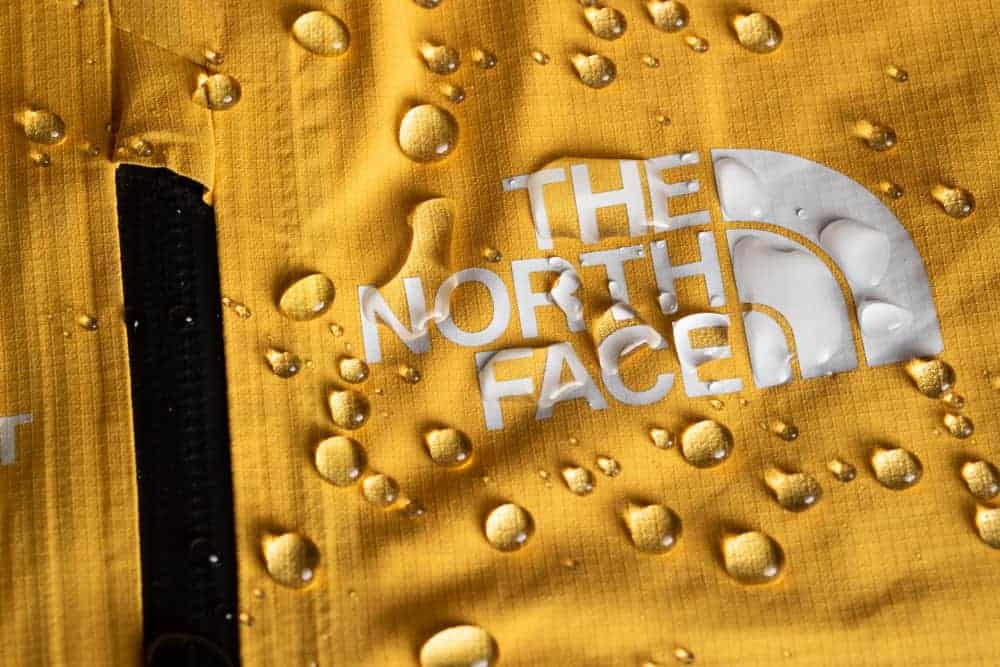 The North Face uses a fabric called DryVent to keep their jackets dry and windproof, no matter the conditions. DryVent also stays comfortable by remaining breathable. You will not feel like you have a bag on your back. If you sweat in your jacket, it gets wicked away quickly.
There are two different versions of DryVent, and they can be used in many different articles of clothing. The 3 layer fabric is used for clothing that is needed for high performing in extreme activity. It is more durable and better able to keep sweat away from the body. The 2.5 layers are intended to be lightweight and easily folded.
3. Polartec Thermal Fabric is the Most Popular
Polartec is one of the most used fabrics in The North Face line. It comes in different weights and textures. Having different options gives you the ability to choose the right jacket for your needs. Not only does the activity and environment matter, but so does your preference. The different Polartec Classic options range from light to heavyweights. All options are comfortable and breathable. The options are:
Polartec Classic 100 is the lightest weight and is the first layer used to protect you from the cold.
Polartec Classic 200 is the middleweight option and can keep you warm in varying temperatures.
Polartec Classic 300 is the heaviest layer.
4. Easy to Pack
The North Face jackets are easy to pack and store. Many jacket styles have zippered pockets in which the jacket can fold, making it ideal for those always on the go.
5. The Favorite Fleece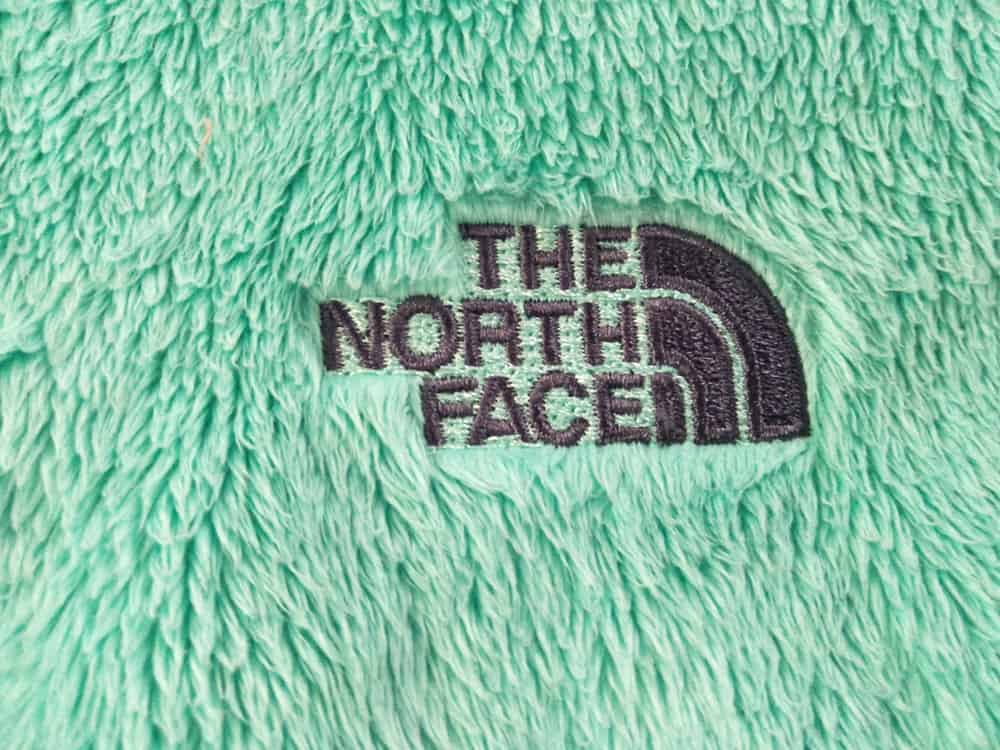 The North Face fleece jacket is one of the most popular outwear options that they offer. People cannot help but love the soft and comfortable material. It is lightweight but keeps you warm when the weather gets crisp. It also keeps you dry when you start moving. If you get caught in the rain, the fleece still keeps you dry and warm. It is even friendly to the environment as it is made from materials that have been recycled.
6. What to Know About Fleece
There are some odd downsides about fleece. It creates a crazy amount of static which can be annoying. You can rub a dryer sheet on your hair and clothes to reduce the amount of static it produces. It can be flammable and needs to be treated. If it is not reinforced, it will not be windproof. When the wind comes through your fleece, it decreases the heat of your body and makes it cooler. That can be good in some circumstances but not so great in others.
7. Use of Goose Down
Waterbirds have a layer of fine feathers, called down, under their outer feathers. This is what is used in jackets as insulation in cold weather to help prevent loss of heat. You will find only the best quality down in The North Face jackets. It does not just provide insulation but also resistance to moisture and loftiness.
You are able to stay warm with less down than synthetic material. The down that The North Face uses has a higher fill power which means they are lighter than other jackets. Down is not great once it is wet.
It no longer insulates well after getting wet. It is not hypoallergenic, and some people are allergic to it. Those that are not allergic tend to love down for its warmth and feel. It also needs a fair amount of maintenance. If it works for the Canada Goose, it should work for you.
8. The Purpose of the Mid-Layer
The mid-layer helps to insulate jackets and can be worn underneath a shell to give you protection and warmth. This insulating layer can keep you warm against extremes such as cold, wind, and wetness. The mid-layer can be worn by itself when the weather is warmer or added in to create an insulated jacket when it is colder.
It can be worn as a layer to improve the insulation it provides. This inner layer keeps your body heat in to protect you from harsh conditions. The middle layer breathes to keep you comfortable and dry.
9. The Fit of the Mid-Layer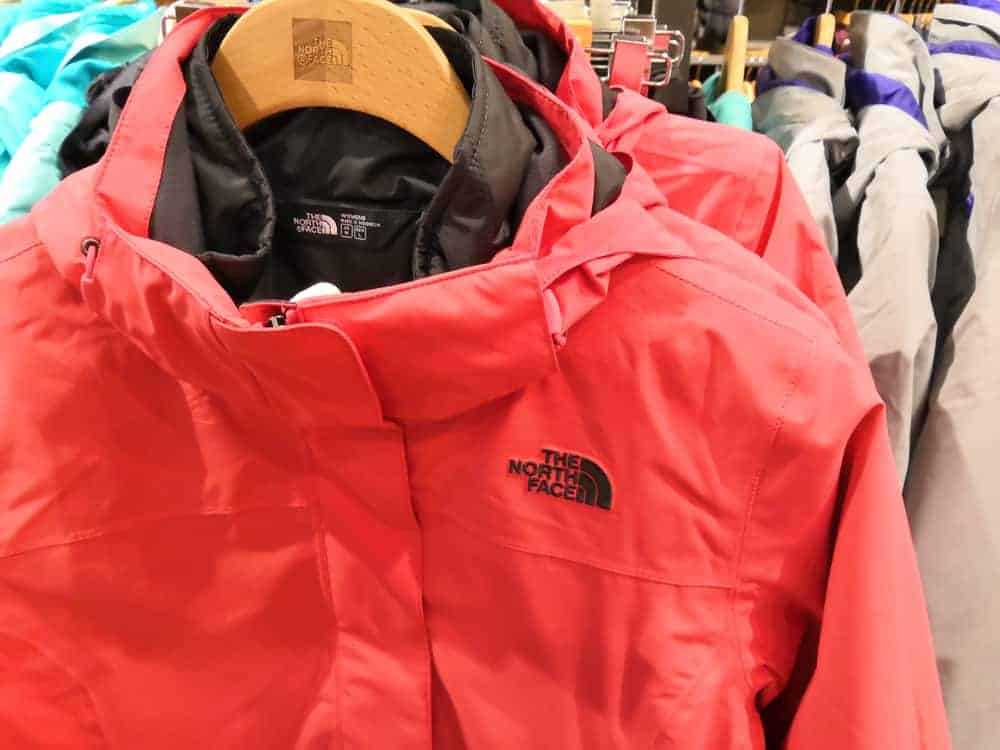 When you want insulation to do its job and keep you warm, it needs to fit properly. That means it needs to track close to the body. The keeps the maximum amount of heat in to provide you the most protection. You do not want it to be too close because you need room for a base layer. When you are out in the coldest and most bitter weather, you want to make sure you are able to create layers.
10. Why Warmth to Weight Matters
This is the amount of warmth that is given to you by the jacket in comparison to the weight of the jacket you are wearing. When you participate in an activity that requires maximum warmth, a higher warmth-to-weight ratio is critical. These types of jackets provide warmth while remaining light and not restricting speed or movement. For those that wish to have a heavier jacket, those are available.
11. There is a Correct Way to Care for The North Face Down
Down jackets give you the ultimate in warmth and comfort, as long as you are not allergic. They are expensive, so you want to extend their life as long as possible. This can be done with proper care. You should always be to take it to a dry cleaner that can clean down jackets first.
If you cannot do that, you should confirm the proper way to wash your down jacket by reading the label. They may not all require the same type of washing. Do not use regular detergent; use something specifically for down.
You want to zip up all the zippers before washing or drying. Then place it in the dryer on no or low heat with clean tennis balls to fluff the down.
12. Ties to Rock-n-Roll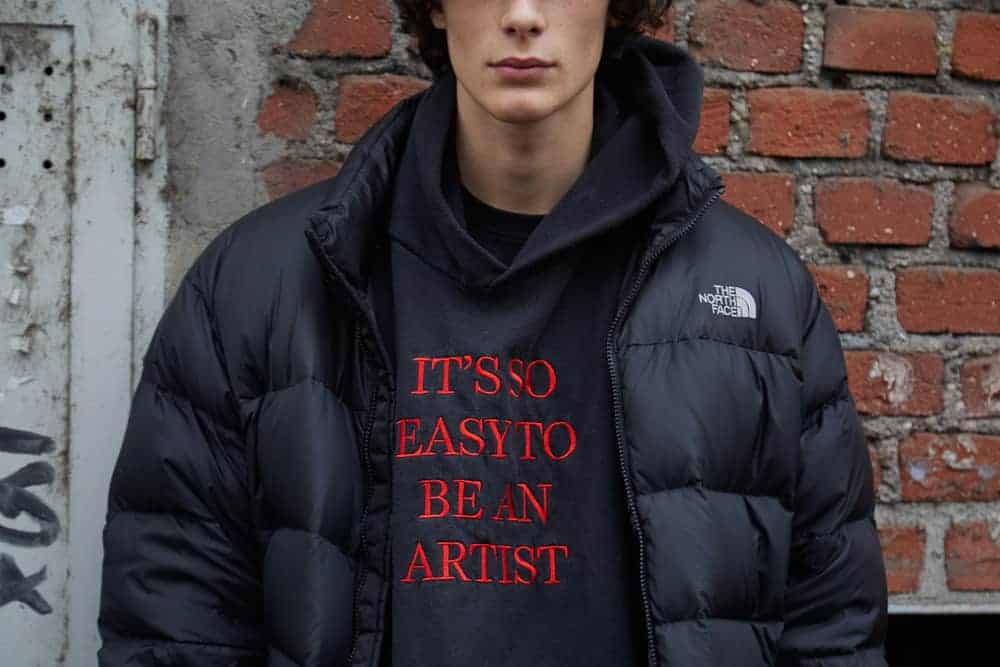 The North Face has had a long association with music, particularly rock-n-roll music. When the first shop opened, The Grateful Dead played on the opening night. Creedence Clearwater Revival would practice next door to their Berkeley factory. Jim Fifield, a former CEO, was also a former EMI Music CEO and would play demo tapes to staff on ski trips. Music was always playing in the factories and warehouses.
13. Outer Shell
The outer shell is the outer layer that protects you much like a shell protects a turtle. This is what you need during heavy snow, pounding rain, and bitter wind. The outer shell protects you from all of this while allowing you to release sweat to keep you dry. You want the shell to be loose and provide room for a base and mid-layer. The outer shells come in many options:
Waterproof and Breathable keeps you warm but not hot. If you start to sweat, it whisks it away from your body to prevent you from feeling uncomfortable. It also allows you to have a waterproof jacket.
Windproof keeps you protected from the wind while keeping your own heat in, so you stay warm.
Hardshells can be lightweight and water-resistant but tend to be strict and make a lot of noise. They keep you dry and fold up well but are not always the best option.
Softshells are resistant to weather and allow your body to breathe. They are quiet and give you the ability to have a complete range of motion. They are great for cold weather but not completely waterproof, even when they have been treated.
14. 2 Layer vs. 3 Layer
Besides the obvious difference of one layer, these fabrics provide different capabilities to the wearer. They vent and retain heat differently. The layers have a seamless feel because they are laminated together.
2 layer fabrics have an outer shell that is coated with a treatment that is water-resistant and durable. It has a membrane that helps keep you dry from the weather and your own sweat.
3 layer fabrics provide the same as the 2 layers but give you additional moisture wicking to increase your dryness and comfort.
15. To Have a Hood or Not?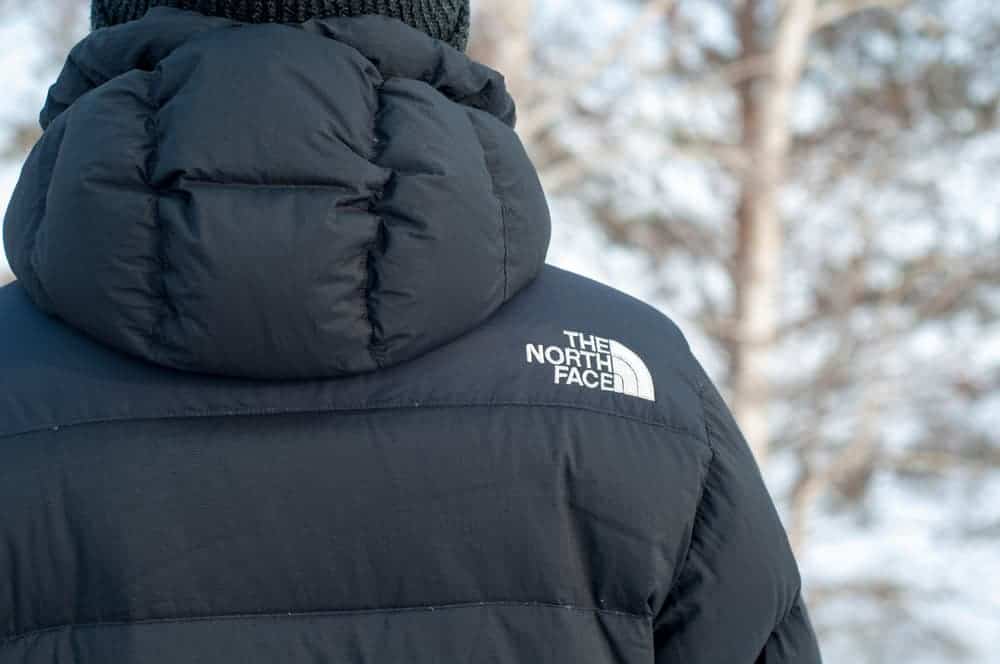 While having a hood on your jacket is a personal choice, you may want to know a little more about what you get with a hood before you make that decision. There are actually a few hood options which include:
Removable Hood is one that can be completely removed from the jacket. You have the choice of putting it on to protect yourself from rain. When you do not want it, you remove it and have a streamlined look to your rain jacket. This provides your jacket with some versatility.
Stowable Hood is one that can be packed inside the jacket when you do not want it. This hood folds up into the collar of the jacket and is always there when you need it. There is also no chance of you losing this hood when you remove it. If you spend a lot of time outside, this may be an ideal option.
An adjustable hood is one that has pull cords near the bottom of the hood, close to the collar. An adjustable hood gives you the ability to secure the hood around your head and provide you a custom fit. This means you will always be comfortable and protected.
16. Created a Backpacking Market
Before there was The North Face, there were surplus stores like the Army/Navy stores. There was no other store like The North Face when it opened. The gear that was sold at the Army/Navy store was too heavy for the average person, so people only went camping. They did not usually go backpacking.
When The North Face started repurposing materials like parachute nylon and aluminum for tents and sleeping bag options, a whole new niche was born. When gear became lighter, it was easier to carry, and people started making tracks into the wild.
17. Beware of Fake Merchandise
Just like any high-end manufacturer, there is always someone trying to create a fake version of The North Face products. There are some quick ways to determine if it is fake. If someone is offering you The North Face product for more than 50 percent off the retail price, it is probably fake.
You can find items on sale, but they are not that heavily discounted. Always check the hardware. This is an area where knockoffs ignore the details, but The North Face does not.
Make sure every zipper is solid and moves freely and easily. Always check the logo. If the stitching is bad, words or misspelled, or the logo just does not look right, it could be fake, and you do not want to buy it. The spacing used in the logo may not be correct either. Your best bet is to buy your clothes directly from The North Face.
This way, you can be confident your North Face apparel is not a fake item.
18. Terminology to Know
The North Face has some interesting technology they use for their products. These are words that you may not be all familiar with if you are not used to their products. Some words of which you should be aware are:
Durable Water Repellent (DWR) – The DWR finish means that the fabric has been treated, so now it is durable and resists water. The water beads up on the fabric and makes it more resilient against water. This is typically found on outer layers, bags, and gloves.
Gore-Tex membrane is what is put between an outer fabric that is water-resistant and the insulation. This membrane is wind and waterproof. These products are ideal for those that are active in the cold. This will keep you dry no matter the condition.
The MVTR scale is the moisture vapor transfer rate. This measures the amount of water that passes through the fabric as a gas during a specific period of time. The higher the number means the more the fabric can breathe. This number is given in grams per square meter.
19. Interesting Options
The North Face does not leave many details untouched when developing products. Some additional features that are available throughout a wide range of clothing are:
Visor – yes, you read that correctly, a visor. This is a band that attaches to your hood to give you a hard edge to the hood. This can keep the rain away from your face.
Adjustable Wrist – these cuffs are adjustable at your wrist to allow you to pull your cuffs tightly around your gloves. These help to keep your hand protected and warm. It also prevents cold air from blowing up your sleeve.
Drawcord – this drawcord is around the hem of the coat that allows you to pull it tight to your body. This keeps the cold air away. You can also release the drawcord to allow hot air out.
Chest Pocket – this is a pocket that is on the left chest of your jacket, and it has a vertical zipper. It usually has a flap and zipper that resists water to keep the rain out of your pocket. This is an ideal place to put something small that you may need to access easily like money, credit cards, or your phone.
Vents – under the arms of your jacket, you make find zippers. These usually come on a coat that has a hard shell. You can unzip them to provide breathability to the core of your body during times when you are extremely active in the cold. These are often called pit-zips and are perfect for hikers.
20. Not Just Jackets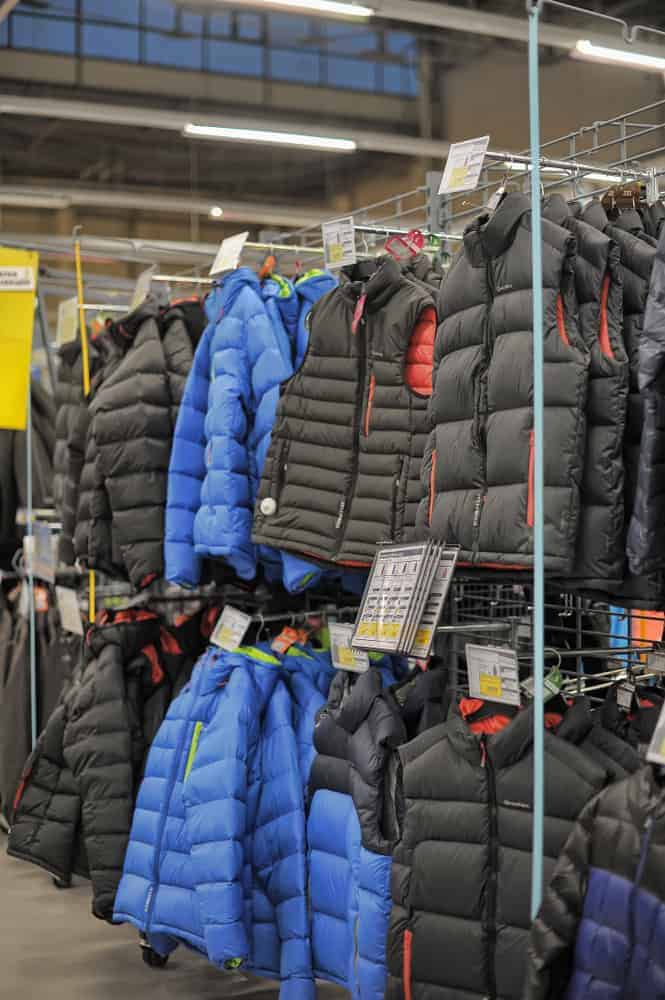 If you are a fan of The North Face, you already know about all of their offerings. If you are new to the company, you may not realize they sell so many other items. You should consider their vests and hoodies.
You can find the vests in the same types of fabrics as the shells and mid-layers. They just do not have sleeves. They do not restrict your arm movement at all. They also tend to be a little more lightweight and will not get in your way when you are moving.
The North Face Hoodies are stylish, warm, and comfortable. The hoodies can be worn as a base layer or by themselves.
FAQs
What is the most popular North Face Jacket?
The Thermoball is the most popular. It is a down jacket that is lightweight and warm. It can be used as an outer layer or an inside layer depending on the weather.
Does The North Face Provide a Warranty?
North Face has a lifetime warranty against any defects in materials and workmanship.
Can I Wash A North Face Jacket?
If it is not down, you can wash your jacket in warm water with mild powder detergent. You should rinse it multiple times to remove all the dirt. Line dry or put it in your dryer on low or no heat.
Can I Dry My Puffer Jacket?
You can tumble dry your waterproof North Face jacket on low heat. Or you can line dry your jacket if you prefer that method.
How Long Will My North Face Jacket Last?
It will depend on how often you wear your jacket and in what conditions. You can expect your jacket to last three to five years if you wear it aggressively. If you are wearing to run out to the grocery store, it should last you a lifetime.