If you are looking for that perfect hat to top your stylish ensemble, take a close look at the trilby hat, its history, its materials, how to properly pair it and a few alternatives.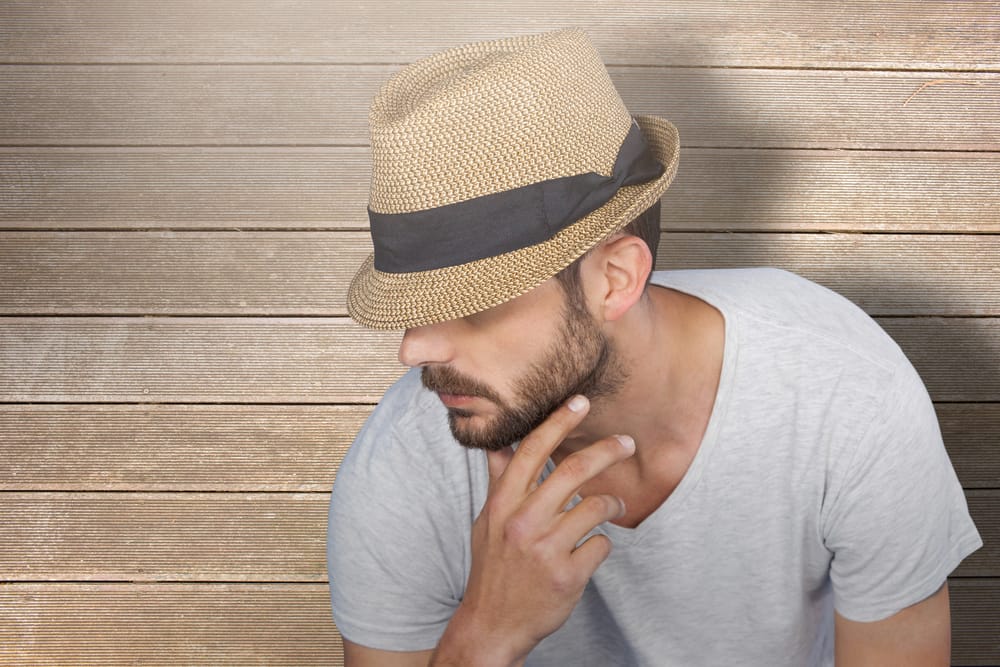 A trilby hat has an angled-narrow brim and was very popular in the 1960s.
The trilby hat got its name from a novel written in 1984 by George du Maurier.
This hat is made of straw, cotton, wool, tweed, or nylon blends.
Hats come in and out of fashion; the trilby hat is a well-known popular hat of the 1960s which has popped up in fashion throughout the years since. It can be fun adding a hat to your style, but before doing so, it can help to know a little about the hat and whether it is still stylish to wear these days. Let's look at the details of a trilby hat, and then you can decide if it is worth buying.
Table of Contents
What is a Trilby Hat?
A trilby is a hat with a narrow brim; this was also known as the rich man's hat or the 'brown trilby.' It was at its prime in terms of popularity in the 1960s but has gone in and out of popularity since. The brim of this hat is what makes it a trilby hat; it turns up at the back with slightly angled sides and is flattened in the front.
History
The trilby hat got its name from a novel written in 1984 by George du Maurier; it was about fictional artists living in Paris. The play was performed in London, where the lead actress who played Trilby wore a short, narrow brimmed hat; this is where the hat got its name and how it became popular.
It was very trendy to wear this hat in the 1960s as the small crown made it more practical to wear in low head clearance cars; it started to fade in the 1970s when trendy hairstyles came into fashion. Its popularity began to rise again in the 1980s for men and women as part of the retro fashion styles.
Hats Features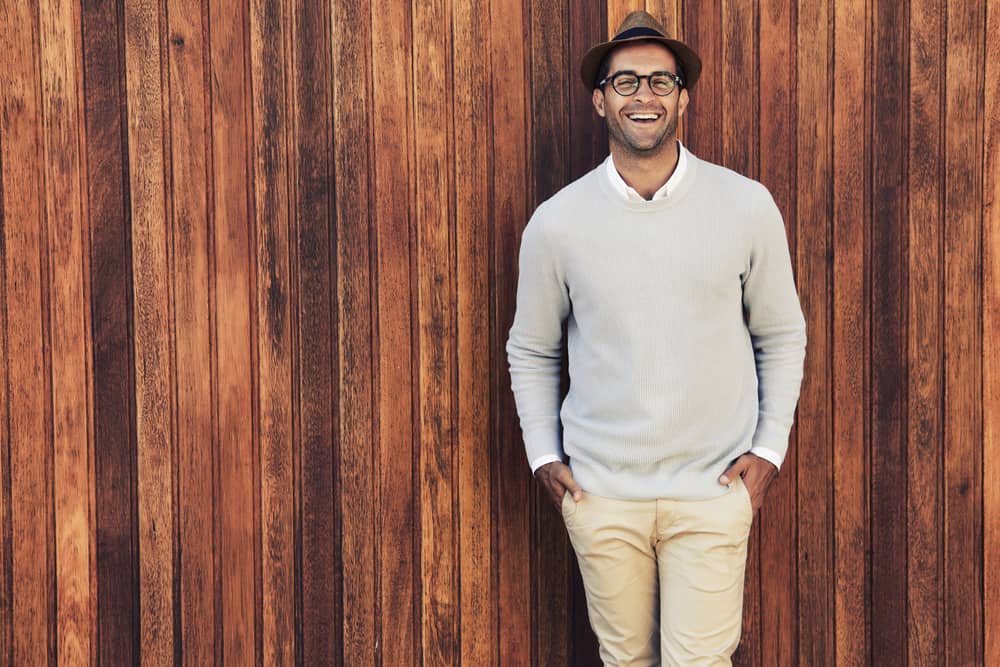 As we know, the brim of this hat is quite narrow and short; this is its most defining feature. The hat's brim is an inch and a half; this is why this hat was also given the name 'stingy brim' hat. This hat is not worn for protection or the sun but rather just a fashionable accessory.
This is because the brim is too short to help protect the face and eyes from the sun, and the hat is usually worn as a halo-style on the back of one's head. The crown of a trilby hat is much shorter than other hats like the fedora style, top hat, or western hat. Although just like the fedora hat and safari hat, it's has a center indentation with pinches on each side.
Materials it is Made of
The trilby hat comes in various materials; it was traditionally made from rabbit hair felt, but this has changed. This hat is not made of either straw, tweed, wool, heavyweight cotton, or wool/nylon blends. The heavier material blends are great for winter; this includes wool and nylon blends. Straw, canvas, or cotton materials are great for spring and summertime.
How to Wear a Trilby Hat?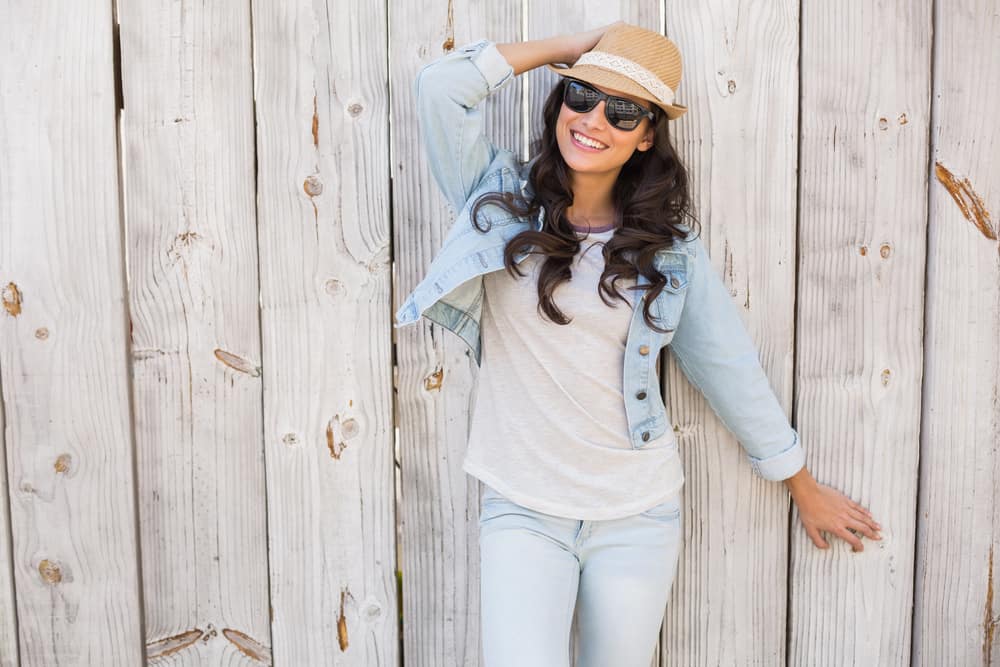 Most people suit hats with a mid-sized brim of 2 inches or more; when buying a trilby, make sure the size suits you well; you don't want it to look too small for your body's frame size. A trilby hat can be worn by men, women, or even children. It is important to do it right if you want to wear a trilby hat; you can go for the smart suit look, giving you that gangster style.
You can wear it with a casual tweed blazer and cords or even dress it down with a shirt, bomber jacket, and straight-cut jeans. This hat will always look good with a pair of jeans, chinos or smart trousers. You can add it to a styled look with chinos and a polo shirt in the summer months.
Women also wear this hat well; it can be styled with an elegant pencil skirt, tailored jacket, and pretty heels or elegant sandals. Try pairing it with a pretty long, flowing dress and flat sandals for a casual summer or spring look. You can pair it with a shirt, a nice jacket, and jeans for a more casual everyday look.
A trilby hat is very adaptable, discrete, and elegant; it can be dressed up or down depending on the occasion. The different materials can help you style it to the different seasons of the year and outfits you choose.
Some may say the trilby hat is definitely still in style today, although others may not agree. We agree that a trilby is still a trendy elegant, smart look that any person can still pull off today. Many celebrities still choose a trilby as their stylish go-to hat, such as Brad Pitt, who has paired it with dark shades.
Alternative Hats To Wear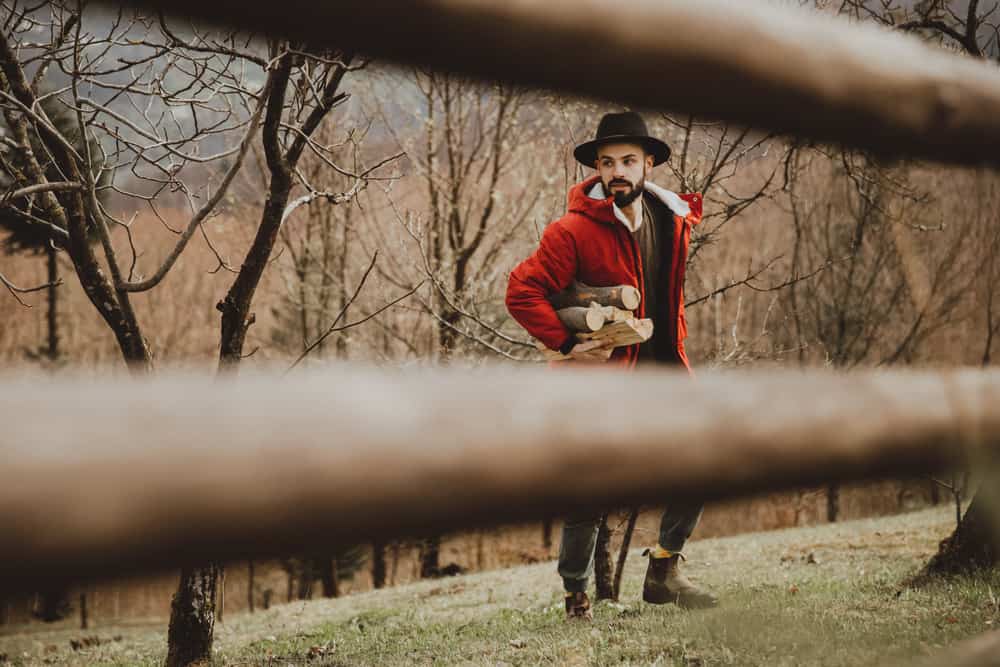 For some, a trilby may be a bit too small for their face and body size, a trilby may look a bit too small of a bigger guy, and it is recommended for thin heart-shaped, square, round, and oval faces. So if you find the Trilby doesn't suit you that well or maybe you are looking for a different stylish hat to go with your outfit, then maybe these will work for you.
Fedora Hat
The fedora hat is very popular and is sometimes mistaken for a trilby even though it looks quite different. The definitive narrow, half-angled brim of the Trilby is what separates these two hats. The fedora hat has a wider brim of at least 2 inches; this is stylish and will help protect the wearer from the sun.
Similar to the Trilby, this hat can be dressed up or styled with a casual look. If the brim is too wide for your preference or body frame, then you can get one with a brim just shy of 2 inches.
Pork Pie Hat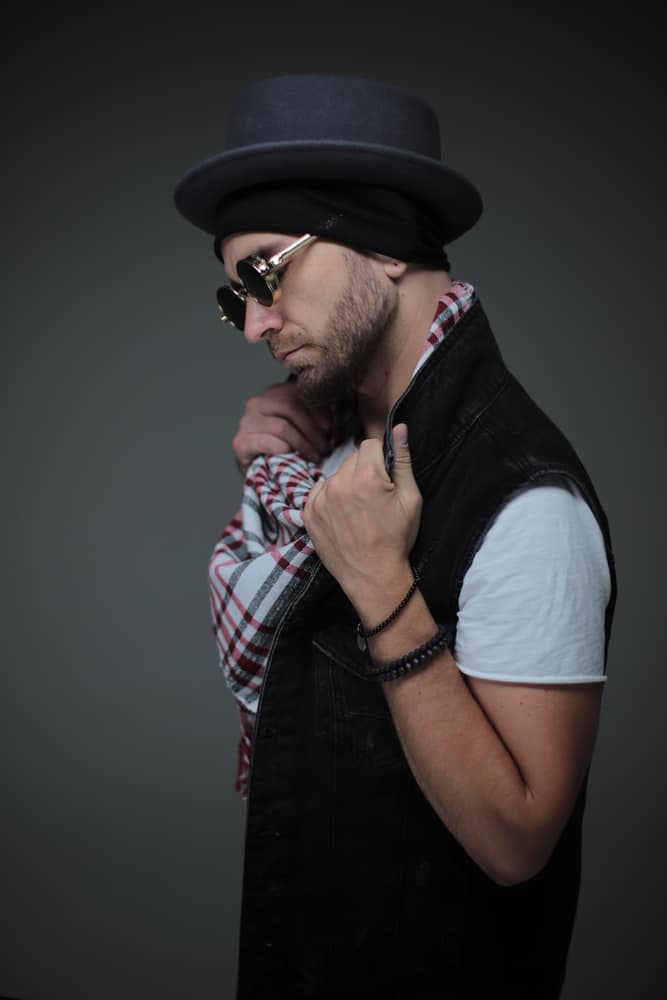 The pork pie hat is similar to the Trilby in that it is a smaller-sized hat but has a few distinctive features. This hat's flat, round-shaped crown known as a telescope crown and brims circular crease makes this hat stand out.
These hats were first worn by women in the 1930'2 but became very popular in the 1940s by jazz musicians. This hat is similar to the Trilby in that it has a narrow/'stingy brim,' but instead, the edges of the brim slightly curve up, giving it a sophisticated finish.