Fedoras are for people who don't want to look like a dad but still want to look like an adult. Outbacks are for men that want to stand out but still blend in with their own subculture.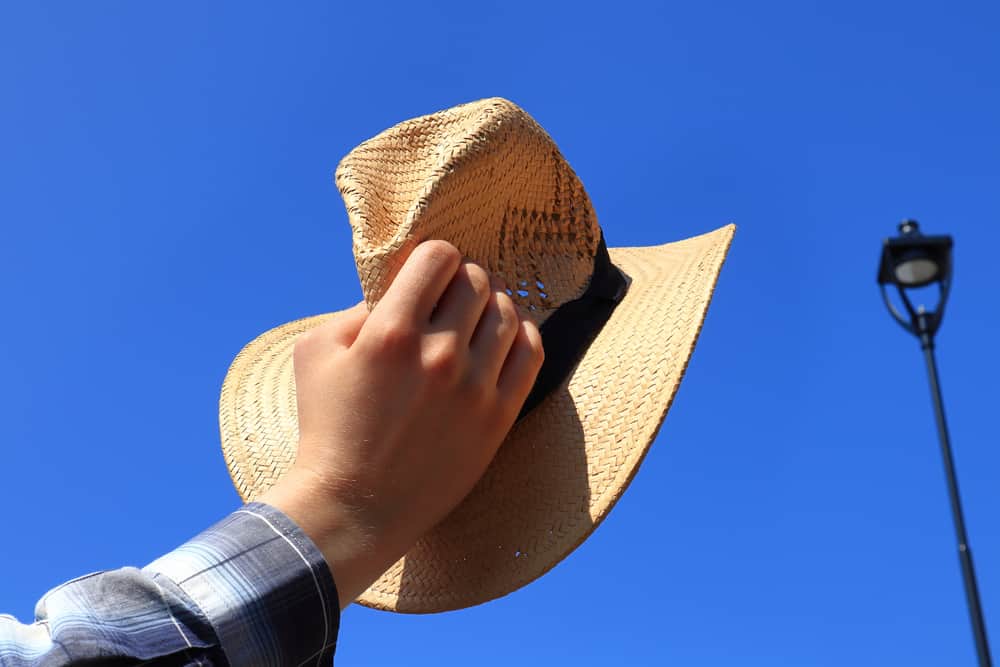 Fedoras are for people who don't want to look like a dad but still want to look like an adult. Outbacks are for men that want to stand out but still blend in with their own subculture.
Table of Contents
Fedora vs outback hat
Fedoras are narrower hat styles, similar to the Panama hat. At the top and are traditionally preferred by a dapper gentleman seeking to be distinguished, while outback hats are broader but not too deep, hence they can be worn by any outdoorsy type. The outback is kind of like the fabric/leather version of the straw hat.
Fedora style and Outback (Akubra) Hat are different in the following ways:
Fedora is mainly a fashion hat and mostly preferred for style (fashion) purpose
Fedora usually is made from wool, cotton, or straw. However, some new types of fabric for fedora like Kangol are also used to make fedora hats.
Fedora generally has a soft crown and rim, unlike an Australian outback hat with a wide brim. It is not necessarily in the fashionable hats category. However, a pair of cowboy boots compliment it fairly.
The brim on fedora with a sometimes wool construction is generally curved outwards while the brim on outback hats is more convex.
Fedora hat traits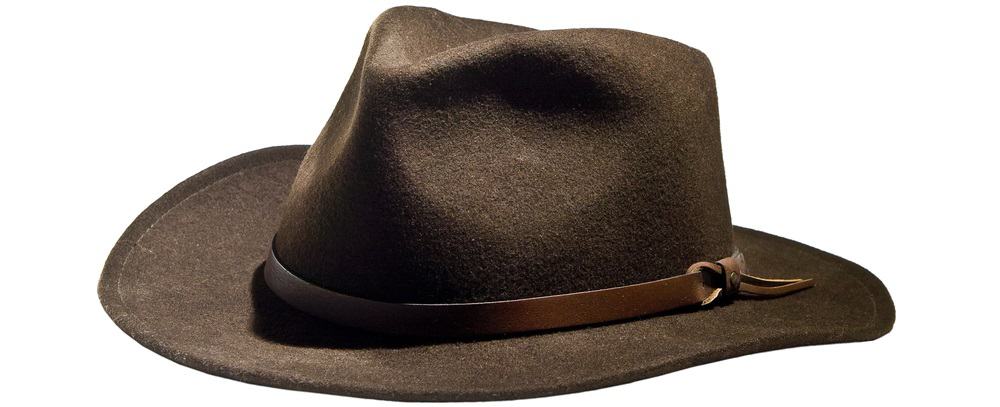 The crown on this hat is indented and the brim is soft.
Near the front and down the length of the crown, the crown is pinned at both ends.
Among the hat crowns that can be found on fedoras are teardrops and diamonds
Crowns are approximately 4.5 inches (11 cm) tall
There are generally 2.5 inches (6.4cm) of brim on a fedora hat.
It is possible to leave raw edges in a brim with no finish (unfinished) or to finish them with a brim band or to fold and sew on the band or to finish them with a trim band
Wool, cashmere, rabbit fur, and beaver fur are some of the most common materials used in fedoras
Pros:
Can be worn for casual as well as formal occasions
Suitable for both women and men
Various types of clothing can be worn with it
Colors come in many different shades
Various fabrics are available for it
Cons:
There may be quality issues with today's products
Often hard to locate in stores
When ordering online, fitting and sizing can be tricky
Outback hat (safari hat) traits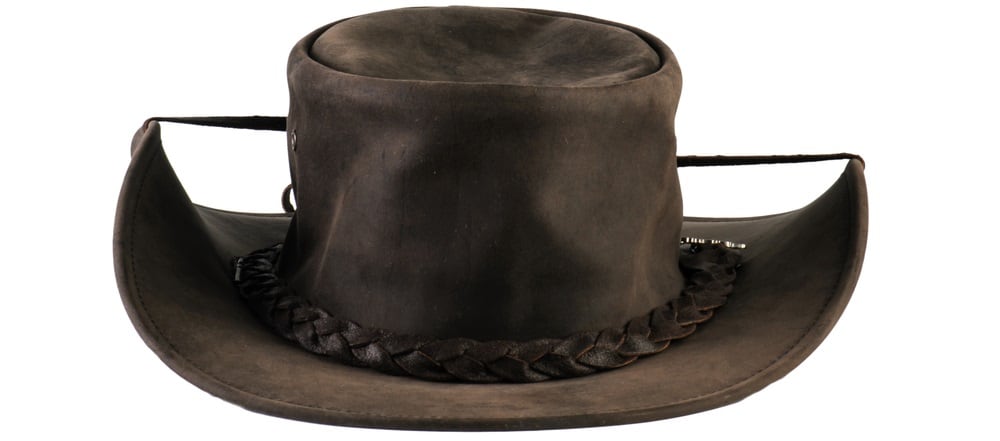 The brim of the hat is wider
The brim measures about 2.5 inches
In comparison to the Safari, the profile is flatter, less parabolic, and slightly less angled
The sides are slightly upturned, creating a feeling of "outback"
The crown is shaped like a "C"
Hat materials are sturdy
Pros:
Solid outdoorsy hat
Protects from the sun
Made from durable material
Doesn't lose its form when packed away
Wrinkle resistance
Cons:
Chin cord can be annoying
Is not for daily wear unless to work
The Fedora and the Outback hat are mostly different though the crown shape can be a little similar. The Fedora can be worn in a variety of settings with a variety of outfits. It can be dressed up and dressed down. The brim is not a broad and protective as the Outback. The Outback is not so much about fashion as it is about function. It's a hat for work and sun protection.
Fedora
Depending on where you live, you may wear a fedora hat for fashion or as a simple sun hat. You can choose from many different kinds of fedoras to fit your needs, such as wool, straw, or felt, so you can choose the ideal one for you.
You can choose a lighter style of fedora that has a thin material like straw or felt if the weather is pleasant or if you are at an event like a wedding. You can opt for a heavier version of the hat if it is cold or wet outside so you will retain heat and you will not get soaked through.
There have been several popular shows or movies featuring dress hat fedoras. There are several categories that can be found under the Fedora category, such as jazz musicians, as well as public works, jazz musicians, and private detectives. From felt hats to Panama straw, cotton hats to leather hats, there is a wide variety to choose from.
Brief history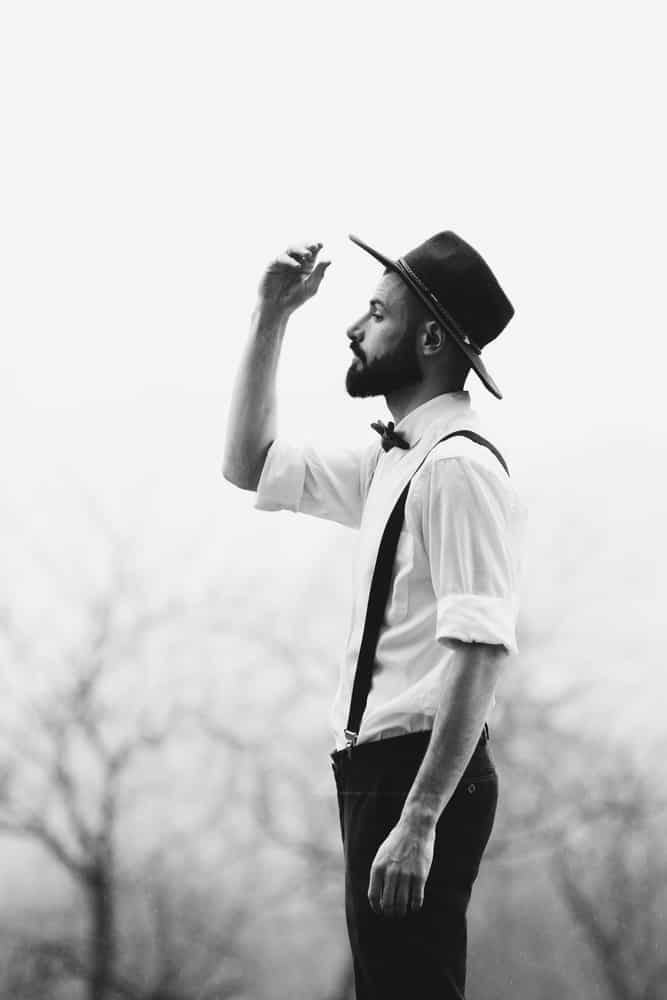 Fedora hats can be made from felt, which is an excellent material. The crown and brim are indented and curved, and the crown is indented. Even though it can be made in virtually any color, dark brown, dark gray, and black tones are the most popular. The first appearance of this hat was in 1882 for women.
Victorian Sardou adapted the play Fedora to create an original version. For Princess Fedora Romanoff, he composed a hat with a delicate brim like the one worn by Sarah Bernhardt, then a popular entertainer. Women, especially feminist activists, soon began wearing this style of hat.
Prince Edward of Britain, a monarch who sported a fedora hat until his death in 1924, replacing bowlers and level caps with the hat that became a style staple for men since 1924. It was predominantly worn in metropolitan areas as a form of protection against bad weather as well as fashion.
Throughout many decades of the twentieth century, Jewish allies wore black fedoras every day. Also common are trilby fedoras with a narrow brim.
Because of its height, the fedora became famous during Prohibition and is associated with criminals. The 40s and 50s saw more and more fedora hats being styled in film noir. It was not until the late 1950s, however, that casual attire started gaining much more popularity. There was a return to it in the 1970s and 1980s. Style and functionality make hats like the fedora and trilby popular.
It would also be possible to store the folded ones without them losing any shape if they were collapsible. Unless folks are looking for the reason for Fedora's constant return to mold in the media and its consequences on the individual, it would be worthwhile to look for the key.
Humphrey Bogart and Cary Grant wore fedora hats, and Frank Sinatra wore them on stage. This revival of the fedora hat was seen in Hollywood during the 1940s and 1950s.
In the seventies, Indiana Jones brought fedora back to the cinema. In television, fedoras are just as important as they are in film. The brand name plaid and dogs tooth fedora of Paul Bear Bryant was worn while he stood near the sidelines during his team's games. His Fedora is featured on the cover of Time magazine.
In the 1960s, Tom Landry served as the lead trainer for the Dallas Cowboys for more than eight years. He was another renowned coach who made the fedora a staple part of his wardrobe.
Several performers are also expected to appear on stage in the future wearing fedora hats which is a trend that has been carried by top artists such as Michael Jackson, Justin Timberlake, and even Brittany Spears who maintain the fedora hat style throughout their live performances. Terry Pratchett is known as an acclaimed author known for wearing a wide white fedora hat with a wide brim in addition to many other accomplishments.
There are many reasons why fedoras are and will remain very popular among fashionistas, but the most important factor is that they match many different styles.
Where to buy it
Fedoras can still be found in department stores like Burlington Coat Factory. In fact, they are known to have a variety of hats like a trucker hat, bonnie hat, bucket hat, oilskin hat, and more. Options vary from location to location.
Outback Hat
An outback hat is a large-brimmed, wide rim cowboy-style hat that is usually straw, but may be made from any material and is most often decorated with ribbon or beads.
An outback hat is a bushman's hat. They are designed for long-term wear in the Australian outback, where they are used to keep cool in hot summer months. If you move to Australia you'll be looking at dusty roads and scrubby desert locations.
Add to this extreme temperature from 45 °C to 6 °C. It's little wonder that the Australian outback worker needs a tough hat that will stand up to hard wear.
It is more than a hat, it's an Australian tradition. Designed and made by Australians, who understand the sheer hard work that goes into farming in this beautiful country. Modeled on the old wool hats used in outback Queensland to keep out dust & rain while working on the herds or droving cattle as part of the muster.
Made to withstand all types of weather, whilst keeping your head cool in summer and warm in winter.
Different Styles of Outback Hat
It is well known that Akubra hats stand the test of time, whether they are worn in the Outback or everywhere else. There are some significant outcomes found only in processing plants run and owned by their owners, in accordance with their commitment to quality…
What makes an Akubra hat unique?
Click image for more info
In this particular Australian Outback hat, rabbit fur felt is used which is usually derived from wild rabbits, providing an exceptional feel. There should be only one piece of metal in contact with your head when your hat is worn. The sweatband should be made of leather.
Snowy River, Akubra
Click image for more info
It is "Frigid River" that has become the most famous.
(Disney introduced American audiences to Australian Outback hats with "The Man From Snowy River").
Snowy River is an Australian stockman's hat that is pre-wrinkled and has a turned-down front, turned-down back, a turned-down brim, and a 3.5″ brim (stockman is another term for the Australian cattle rustler). Outback hats made of Australian felt are known worldwide…
The BC Hat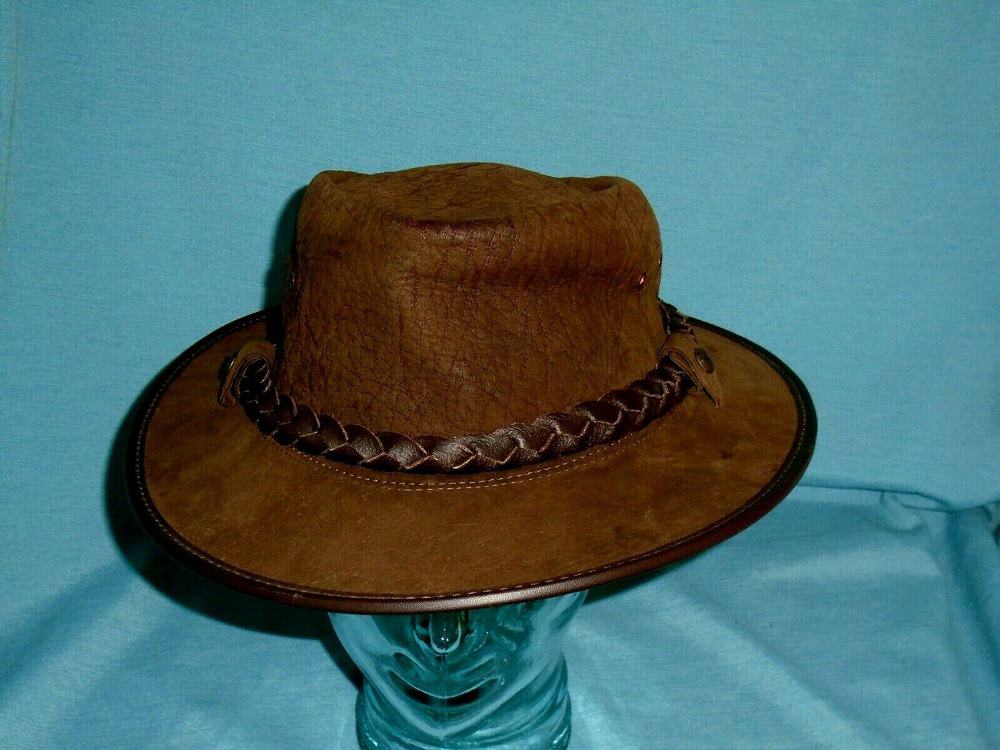 Source: eBay
Using BC, Bill Conner can be pegged for this style of hat. A leather hat with a shaped brim was created by Bill (by inset wires into the leather) and is considered Australia's very first leather hat.
Although he had to work as a shoe salesman for five years before 1969, despite all of the other factors (he sold more shoes than anything else) he decided to begin creating leather goods, and his hats soon became his most recognizable clothing item.
His plans and techniques for development are still remembered today as being of high quality. An enterprise that was privately owned had a second owner…
The BC Stockman Style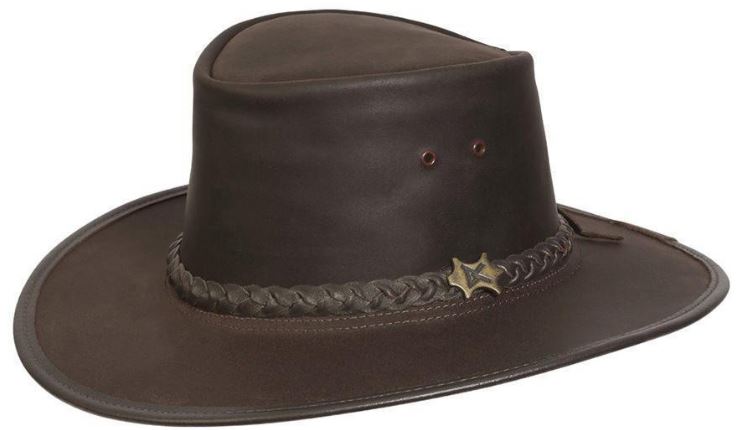 Source: Conner Hats
The fact that it's made entirely of tough cow skin doesn't stop it from adapting to the shape of your head very quickly, and it's therefore very comfortable to wear.
The brim is made of wire fencing, and the sweatband is made of cowhide. Australia is known worldwide for this hat, which is also a symbol of the country.
The Barmah Hat
Click image for more info
Barmah Hats have the extraordinary feature of being adaptable and foldable (which makes them ideal for travel). The Australian Outback refers to their foldable hats as "Soft". There is a bag that contains the hat, so it's called a "hat-in-a-bag."
The Barrah Crocodile
A wide variety of Squishy hats can be purchased from different retailers, but Kangaroo leather is the most durable leather due to its lightweight (you can also purchase cow leather and canvas hats from retailers), and they are all made in Australia.
A hat of this type is also common The Barrah Hat has crocodile leather hatbands, because it is shaped like Crocodile Dundee's teeth, and the hat bands are made out of crocodile leather.
These days, tourists seem to love wearing Barrah hats. Due to their size and lightweight characteristics, as well as their ease of stuffing and folding it away. The Cork Hat Style
Brief history
The Australian Outback Hat is a basic part of our "regular uniform". When you leave densely populated coastal areas and huge urban communities, you will see hats everywhere, taking into account all factors, style, tone, and material. If you are going to Australia, you need a hat, you should wear it and turn it into an Australian outback hat.
Australia Outback Hat, or a Cork Hat, guarantees that people in the outback of Australia and other parts of Australia are protected from sun, heat, rain, or snow. You can say that the inland hat is the Australian form of the American cowboy hat. It was created under similar conditions.
Compared with ordinary people, early Australians needed better hats for extreme weather conditions, as did Western Americans. Besides, in fact, just like those Americans, Australians needed to make real sturdy hats. The subsequent Australian outback hats were not even as strong as the American cowboy hats.
The teardrop crown is about 4 inches high, and the brim is generally 3 to 4 inches wide. The brim is moved up on both sides and can be folded back and forth. A variety of materials, such as various leather, felt, wool felt, straw or canvas.
The Australian Outback Hat is an incredible gift or trinket, not just for tourists.
Where to buy it
You can always buy one while in Australia, or you can buy from a plethora of options off of Amazon.com.