Fashion is an ever changing world. For as much as it changes, trends and styles always come back again. The sleeves of an article of clothing make an impact on the overall look. Check out all the different sleeve styles available and how they impact your outfit.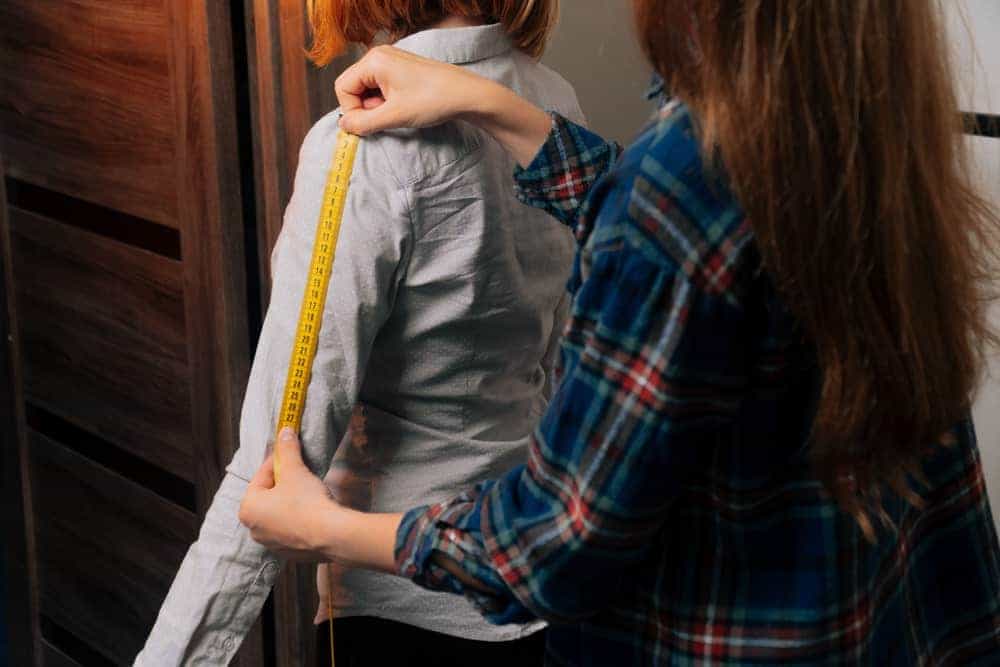 You might think there is not much to know about a sleeve. It is a long, short or an in-between length on your arm. Some sleeves are way too tight, while others are a little loose. What else is there to know?
There is a great deal more to know about sleeves than you could have imagined. The more you know about sleeves, the easier it may be for you to find a style that fits you best. It's time to open yourself up to a whole new world of sleeves.
Sleeve Categories
Sleeves have a practical purpose, which is to cover the arm and shoulder. Sleeves either protect these areas from the sun or keep them warm, depending on the weather. Sleeves are stylish and give your top half a specific type of look. Sleeves have a big effect on style and provide structure to any article of clothing.
One Piece (Attached) Sleeves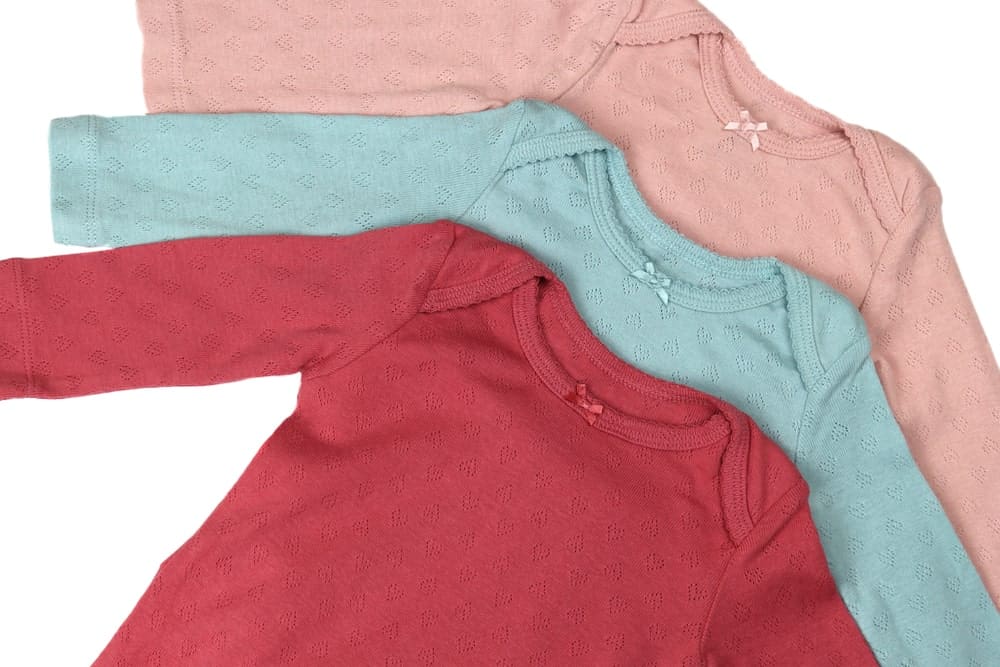 Attached sleeves, or one piece sleeves, are part of the design and pattern of the article of clothing. They are cut out from the fabric with the article of clothing. They are already attached, so there is no need to for shoulder seams. Batwing sleeves are a type of attached sleeves. [Source: SewGuide]
Set-In Sleeves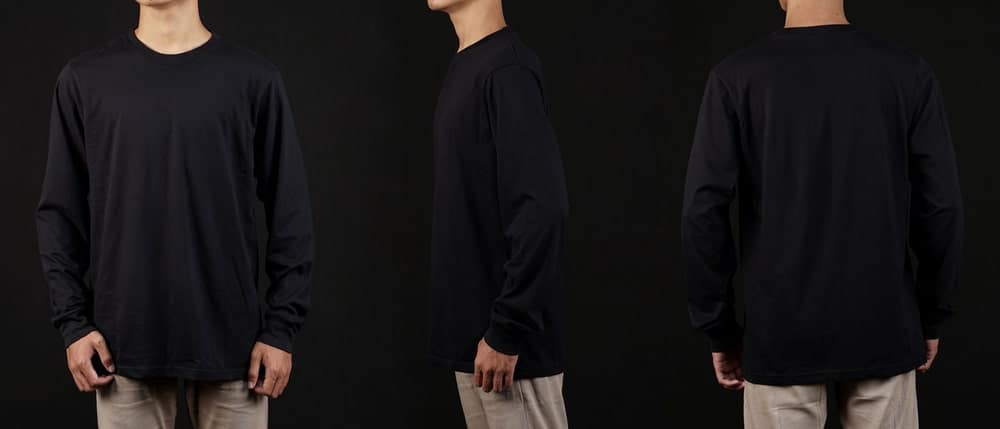 Set in sleeves are cut separately and stitched to the piece of clothing. They are joined to the clothing at the seams and are matched to the armhole seam to create a comfortable fit. [Source: SewGuide]
Sleeve Lengths
Sleeves not only come in all different styles, they're also made in all different lengths. The two main categories of sleeve length are long and short. However, sleeves can be any length from just on the shoulder to out past the wrists.
Long Sleeve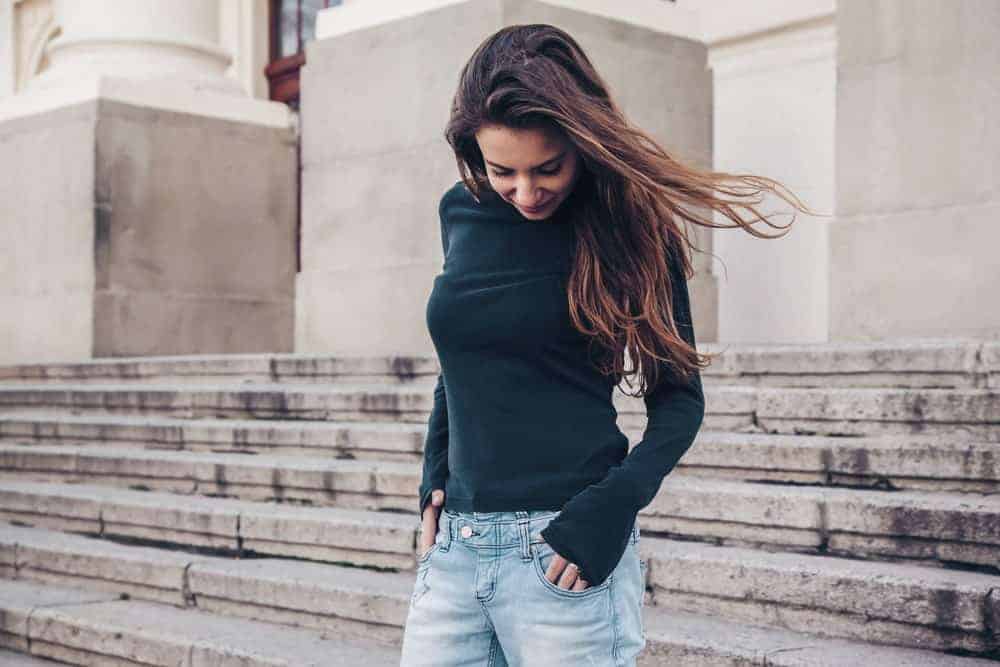 This is a generic term that refers to a basic sleeve that starts at the shoulder and goes all the way down to the wrist. Long sleeves are designed in a variety of fits and styles. Long sleeves are most often worn when the weather is colder.
Short Sleeve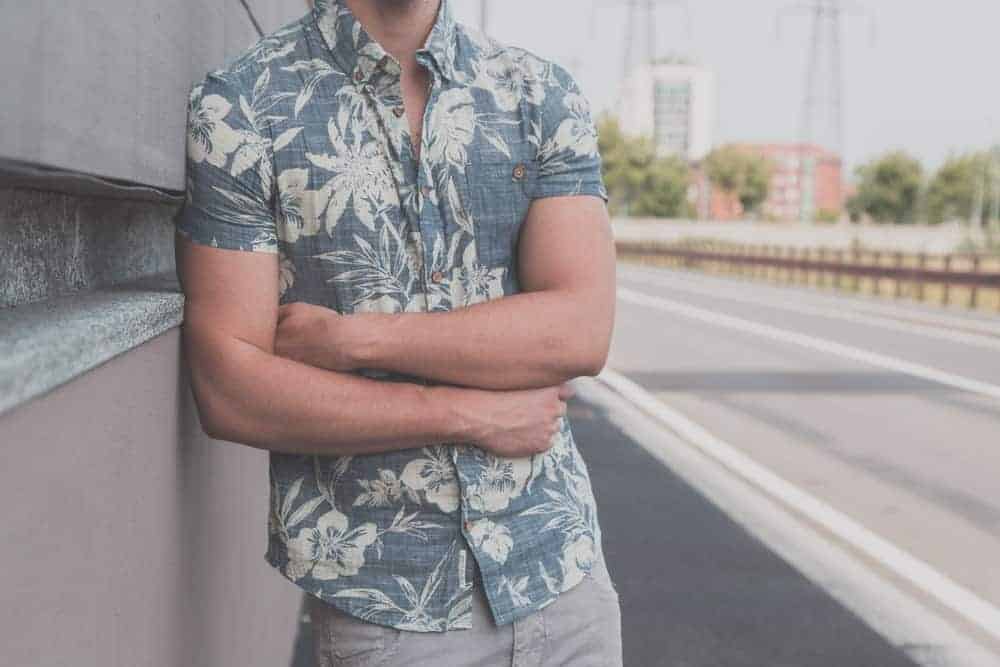 This is a more generic type that refers to any type of sleeve that does not go past the elbow. It can be any length, from barely extended past the shoulder to elbow length. It can come in many variations, from plain to gathered to circular.
Types of Sleeves
Some sleeves look much better on a specific type of clothing or a particular design. Some sleeves look better on some body types than others. You probably never imagined how many different types of sleeves there are.
Angel Sleeve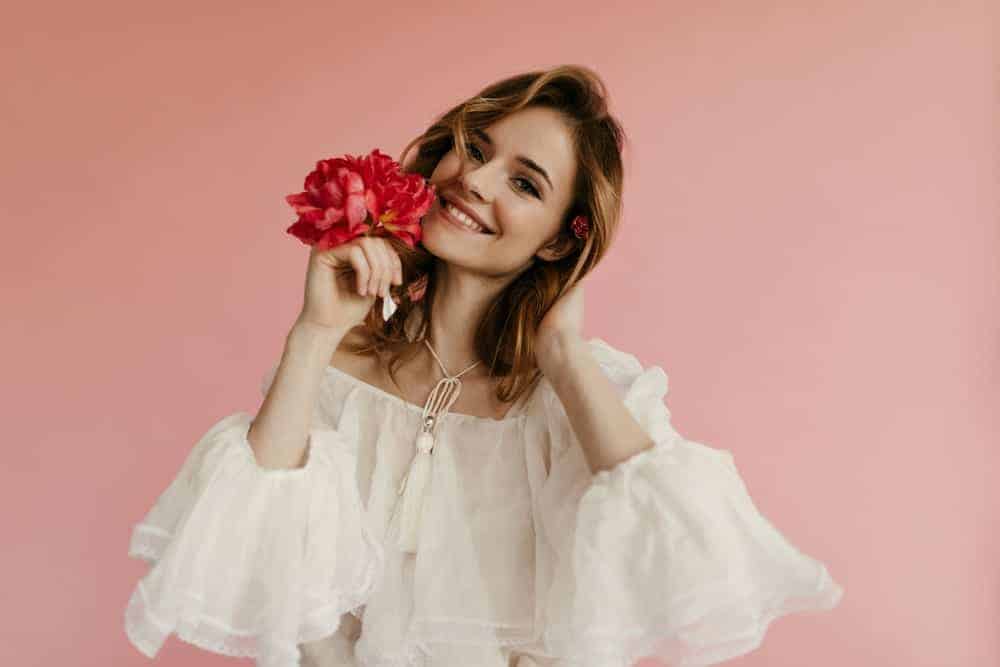 These are a flared sleeve look and resemble the wings of an angel. They are flowy, loose sleeves. This is a set-in sleeve style. The sleeve starts at the armhole and hangs loosely at the shoulder. It flows to the wrist in a wide asymmetrical shape.
Angel sleeves, also known as dalmation sleeves, are often lace or sheer and ideal for summer clothing. You will see this style often on robes and gowns. These sleeves give the outfit a touch of charm while remaining attractive. They can be on fancy evening wear or more casual daily wear.
Bag
Barrel sleeves, or bag sleeves, are full, voluminous sleeve styles that are gathered at the wrist.
Balloon Sleeve
This sleeve has a unique look. It is often padded and resembles a balloon. It is typically a long sleeve and it is full throughout the entire length. It is often gathered at the top and has a cuff at the bottom. This style adds a lot of volume.
Batwing Sleeve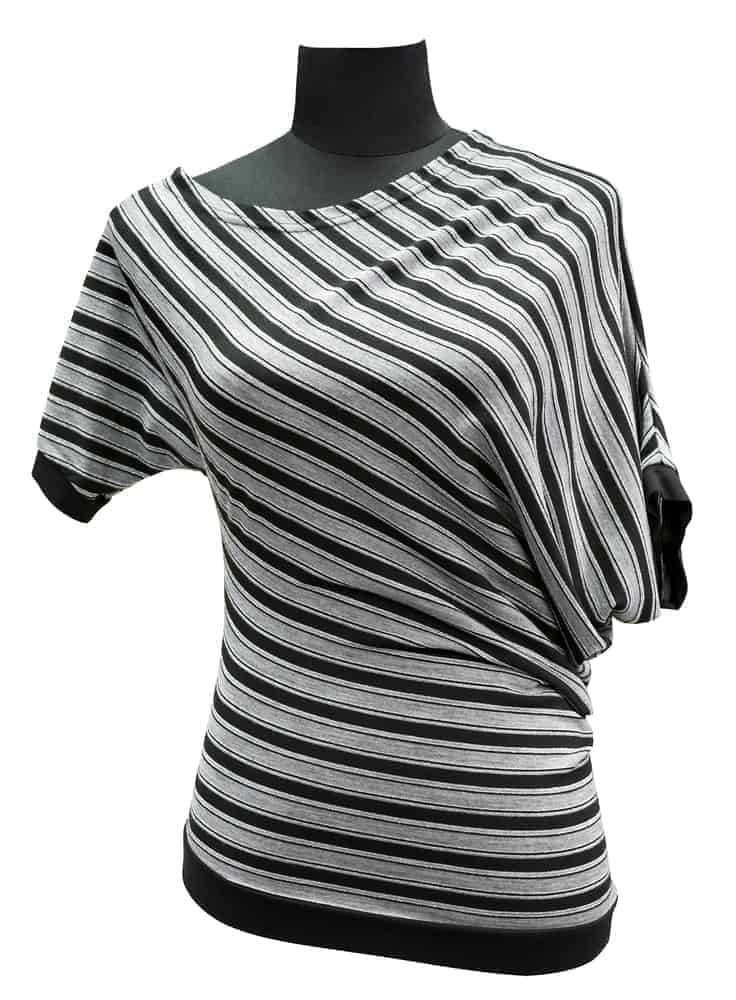 The batwing is a conventional style sleeve. It's an attached sleeve that has become incredibly popular in the fashion world. This sleeve style looks like a batwing, hence the name. It usually has a wide armhole and a wide, voluminous sleeve style. The wrist tends to be tapered. These sleeves are attached, so there are no seams.
Bell Sleeve
There are two different styles of bell sleeves, including short and long styles.
Long Bell Sleeves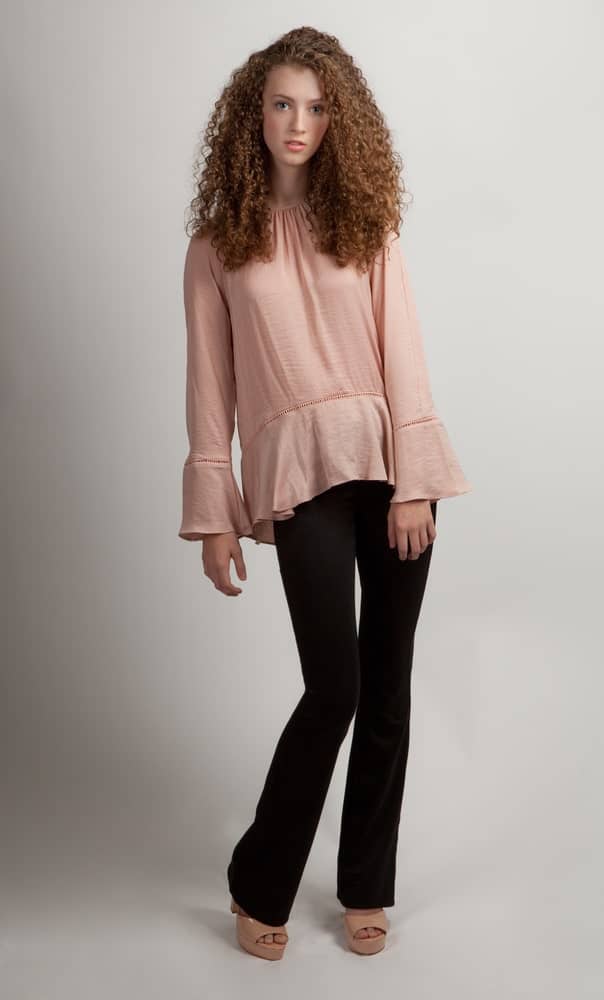 Long bell sleeves flare out to the wrist. They're very wide and look very much like a bell, but they're also called trumpet sleeves. These sleeves are set in and give your arms room to breathe. Their airiness makes them ideal for casual clothes. They are comfortable and affordable.
Short Bell Sleeves
You may see short bell sleeves more often on dresses. They do not have pleats or sheers and usually go to elbow-length. Even though these sleeves were popular in the Medieval ages, they are still trendy today. A dress will bell sleeves can make your arms look slimmer and very attractive.
Bishop Sleeve
Bishop sleeves, also known as bishop's sleeve, are fitted on the upper arm and very loose and flared on the lower arm, then gathered at the wrist. The bishop sleeve is a trendy and fashionable style. This is a long cuff sleeve style. It is a set-in sleeve that often has a slit, a cuff or a button at the wrist.
Bracelet Sleeve
Also known as three-fourth sleeves, bracelet sleeve styles end somewhere between the elbow and the wrist. It always falls short of the wrists to allow your bracelet to show. That's why they're called bracelet sleeves.
Butterfly Sleeve
Butterfly sleeves are short, flared sleeve designs that are strictly a style accent and not functional sleeves.
Cap Sleeve
Cap sleeves are a short sleeve style. In fact, they are incredibly short. Cap sleeves cover your shoulder and not much else. It is like a fitted sleeve cap for your shoulder. This is a set-in-style sleeve. As the sleeve moves underneath your arm, it becomes more tapered.
These are comfortable sleeves that work with casual or slightly fancier style clothes. This is a flattering sleeve. This is usually made as a separate piece of material that is added to the bodice.
Extended Cap Sleeve
This is exactly like a cap sleeve, but it has a slight extension at the end of the sleeve.
Cape Sleeve
Cape sleeves, or circular sleeves, is a short sleeve style that resembles a bell sleeve. It does not go down to the elbow. It is sometimes called a capelet sleeve. The end of the sleeve is flared. When looking at this sleeve from the back, it looks like a cape but drapes more in the front. They are a set-in style that gives your arms plenty of space to breathe.
This sleeve style is comfortable and stylish. These sleeves are most often found on jumpsuits, but you will also see them on dresses and blouses.
Cuff
Cuff sleeves are made to look like rolled-up sleeves but they're designed to be already cuffed up. Usually, the cuffed end of the sleeve is decorated or made in a contrasting color against the rest of the shirt.
Dolman
Dolman sleeve styles, or magyar sleeve styles, is an attached sleeve that has a seamless fit between the bodice pattern and the sleeve. Often, a gusset is added to the underside of the sleeve to give the arm plenty of room to move.
Draped
Draped sleeves are fuller at the top of the sleeve but the underside of the sleeve remains fitted. This gives the sleeves a draping, full look.
Drawstring
Drawstring sleeves, or drawstring puff sleeves, are puffy sleeves that are gathered near the hem using a drawstring. The material that extends past this gathered section then creates a short frill or ruffle.
Elbow Patched
Elbow patch sleeves or elbow patched sleeves, are sleeves that have an extra patch of fabric on the elbow to prevent wear. Many styles of sleeves can be elbow patch sleeves.
Epaulet
Epaulet sleeves have nothing to do with any military rank. Rather, they're called epaulet sleeves because of the small straps on the shoulders, which resemble epaulets. The straps make it easy to attach a cape to the shirt, if desired. Epaulet sleeves are also called saddle sleeves.
Flutter Sleeve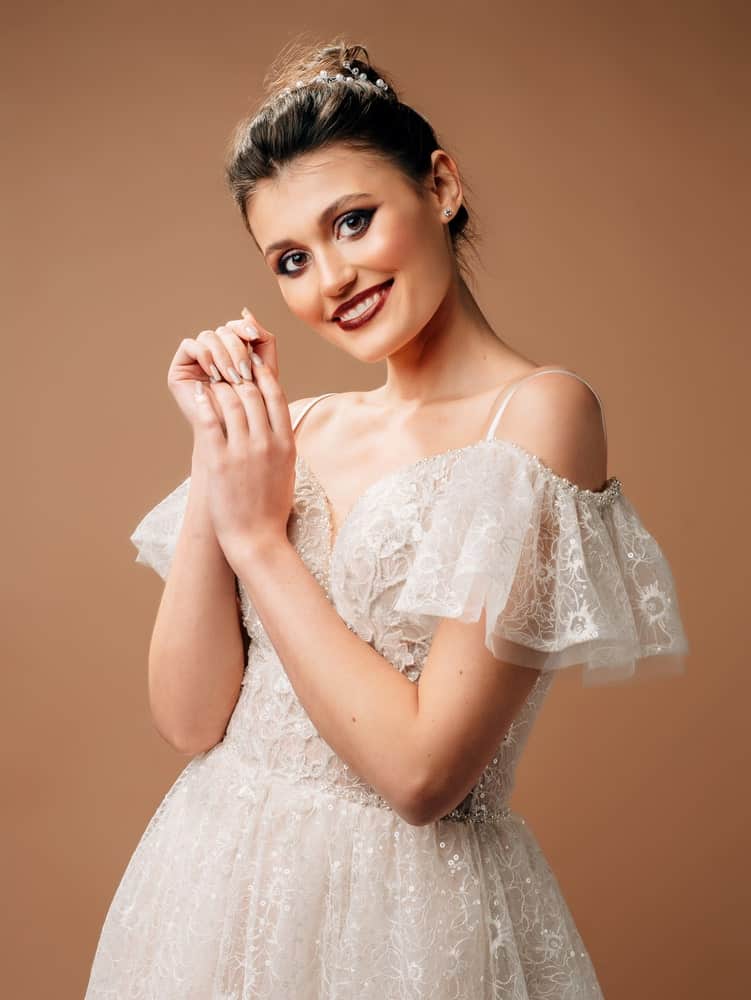 Flutter sleeves, also known as circle sleeves, are very wide at the hem. The hem of the sleeves is circular at the hem, which creates a wide flare. These sleeves can be varying lengths.
Frill Sleeve
The frill sleeve is also called the flute sleeve or the ruffled sleeve. The top of the sleeve design is ruffled or gathered. Most often, the type of fabric used determines how much gathering this is on the sleeve. These sleeves can appear bold and big or soft and flowing.
A variation of this style is to have a frill attached to the end of the sleeve hem, typically at the elbow. The frill attachment can be an umbrella frill, which is a cut that is used on skirts. It may also be a flared frill, which is a more toned-down frill.
Gauntlet
Gauntlet sleeves are also called pointed sleeves because in this style, the sleeve extends out past the wrist and covers the back of the hand in a triangular-shaped point that ends on or past the fingers.
Gibson Girl
The Gibson girl sleeve was once the look to have and still a very distinct style that immediately identifies fashion from the early 1900s. The Gibson girl sleeve is full and somewhat puffy from the shoulder to the elbow and then fitted from the elbow to the wrist. [Source: GlamourDaze]
Hanging Sleeve
This sleeve may also be called an open sleeve or a slit sleeve. That's because the sleeve is slit open or has cutouts on it to expose some or part of the arm or an undergarment beneath the sleeve.
Juliet Sleeve
The Juliet sleeve is full and gathered near the top. The lower part of the sleeve is fitted from the elbow down to the wrist. [Source: Encyclo.co.uk]
Kimono Sleeve
Kimono sleeve styles are very wide, loose, long sleeves that are attached to the bodice of the garment. These sleeves are seen on the traditional kimono, but it is also used on other types of garments.
Lantern Sleeve
The lantern sleeve is a set-in style that can be a long sleeve or a short sleeve. The lantern sleeve has two sections. The top section flares out from the shoulder and goes down towards the wrist, where it is cinched. The bottom section flares out from the wrist, extending past the cinch to meet the top section of the sleeve. The two sections meet close to the elbow, depending on the length of the sleeve, and have a seam where they meet.
These sleeves have more volume at the top. The short lantern sleeve is ideal for those with narrow shoulders because this look gives more bulk. This is a popular and fashionable style. You will often see this sleeve style on dresses and jackets.
Leg of Mutton Sleeve
This sleeve has many variations of its name. It might be called leg-o-mutton sleeve, leg of mutton sleeve, mutton leg sleeve or mutton sleeve. The mutton style first made an appearance in the 1820s. It has wider fabric at the top by the elbow, then tapers down the arm to the wrist. It resembles a leg of mutton, which is sheep. It makes the top of your arm seem bigger, but then it tapers as it moves from your elbow to your wrist.
The sleeve can look triangular. It gives your outfit a classy look. Some mutton sleeves have a ruffle or frill added to the bottom.
Mahoitres
The mahoitres sleeve was a French style of sleeve that was popular in the 14th and 15th centuries, particularly with nobility and royalty. The sleeves were very full and padded from shoulder to wrist. [Source: Encyclo]
Marmaluke Sleeve
The marmaluke sleeve, also called a virago sleeve, is a very distinct look. This is a vintage-style sleeve and incredibly unique. This style is straight out of 1700 Western Europe. These sleeves are full and divided into sections. This created several puffs through the length of the sleeve. There are usually five puffy sections.
Melon Sleeve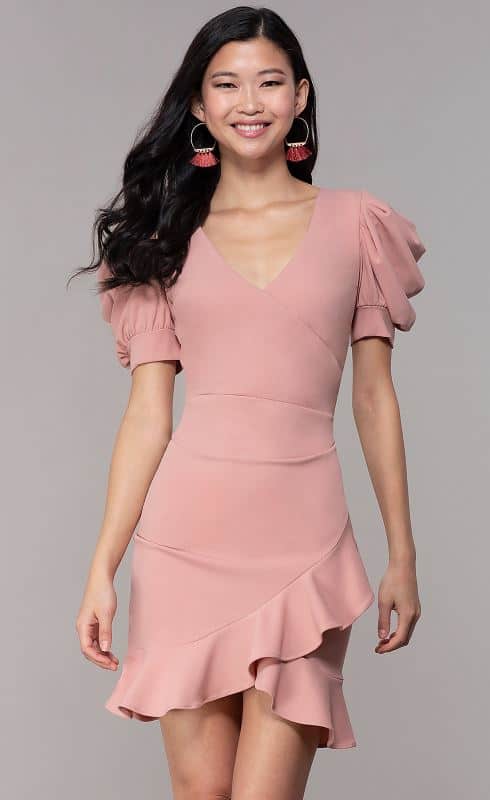 Source: Simply Dresses
The melon sleeve is a popular sleeve for clothes that have a goth or vintage flair to them. This is a historic style. The melon sleeve is a short sleeve with a set in design. The sleeve is gathered above the elbow and banded at the bottom. This creates a round, full puff. This sleeve is often seen on blouses and dresses.
Over
Over sleeves are layered sleeves, with one sleeve on top of another.
Padded Shoulder
Padded shoulder sleeves are very wide sleeves, with extra room in the shoulders, because the shoulders are padded. The sleeves cover and accommodate the padding. Padded shoulders were a very hot trend in 1980s fashion and can be worn to look more dominating and powerful.
Pagoda
The pagoda sleeve was a popular style during the Victorian Era. It is fitted on the upper arm and then flares out in three tiers of ruffles on the elbow and lower part of the arm.
Peasant Sleeve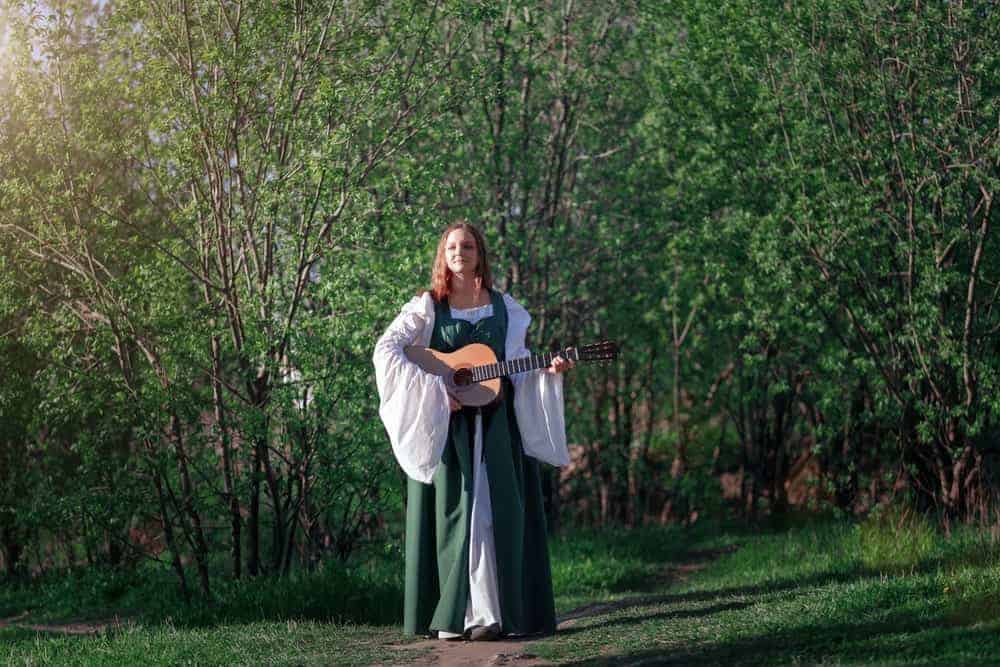 The peasant sleeve has a name that is steeped in tradition. This sleeve is usually on a piece of clothing that is simple and flowy. This set-in sleeve is often long but can be short. These sleeves are soft and loose. They are puffed and gathered at the bottom hem with a cuff. Sometimes this sleeve is off-the-shoulder. They are often seen in bohemian looks.
Petal
The petal sleeve, also known as the lapped or tulip sleeve, is made with two overlapping pieces that resemble a tulip. This is a short sleeve style that is set in to the bodice.
Poet
Poet sleeves are full, wide sleeves that are loose from the shoulder to the cuff. The wrist is gathered with a small ruffle at the hem.
Puffed Sleeve
Puff sleeve styles, or puffed sleeves, are very full sleeves that are gathered to create a fluffy, poofy effect. Puff sleeve designs can be long or short. They are set in sleeves that are attached to the shoulders with seams.
Raglan Sleeve
The raglan sleeve is a common style that you will often find on t-shirts, sweaters and sweatshirts. These sleeves have a distinct design thanks to a seam that runs diagonally from the shoulder to the armhole. This is a comfortable sleeve that allows for a full range of arm and shoulder movements. This is often seen on baseball shirts and in many cases, the sleeves are a color that contrasts the shirt's color. The raglan sleeve has a wider area in the underarm seam to give extra space for layering.
Shoulder Sleeve
There are several types of shoulder sleeves design styles but all are distinct because they expose some or all of the shoulder.
Cold Shoulder Sleeve
This is a shoulder sleeve that is an exposed shoulder style. The sleeve hangs from the bodice at the sides instead of from the top. This leaves an opening for the top of the shoulder to be exposed. The top of the part of your arm is also exposed with this sleeve type. These sleeves design styles often have a cutout in a specific shape, such as an oval or moon.
Drop Shoulder Sleeves
This is another shoulder sleeve style that does not expose the shoulder. This sleeve style is one where the arm piece extends beyond the shoulder. It makes the sleeve oversized and super comfy.
This is a casual look that is comfortable and fun to wear. This style is often found in sweaters, T-shirts, and clothing designed for activity. You will also see this sleeve on shift dresses.
Off the Shoulder Sleeve
This is a sleeve that exposes your entire shoulder. It is more often found in summer clothes but could be used for a dress or gown. The off the shoulder sleeve sits below your shoulder bone. The sleeve itself can be of varying lengths. The key piece of this sleeve is that your entire shoulder is exposed. This style is used in sweater, blouse and dress designs.
Slashed Sleeve
This style of sleeve is unique and has a very distinct look. The slashed sleeve pattern has cuts or slits in it that are horizontal. These slashes allow you to see the skin, or sometimes a different material underneath. The slashes often have edges, and the material looks frayed or stringy.
Slit
Slit sleeves are open, with a slip in front to expose the arm. Slit sleeves may be closed at the cuff or open.
Square Armhole
The square armhole sleeve is unique because the construction is different. This sleeve is attached with a square-shaped armhole that is different from the more standard curving armhole design.
Tailored Sleeve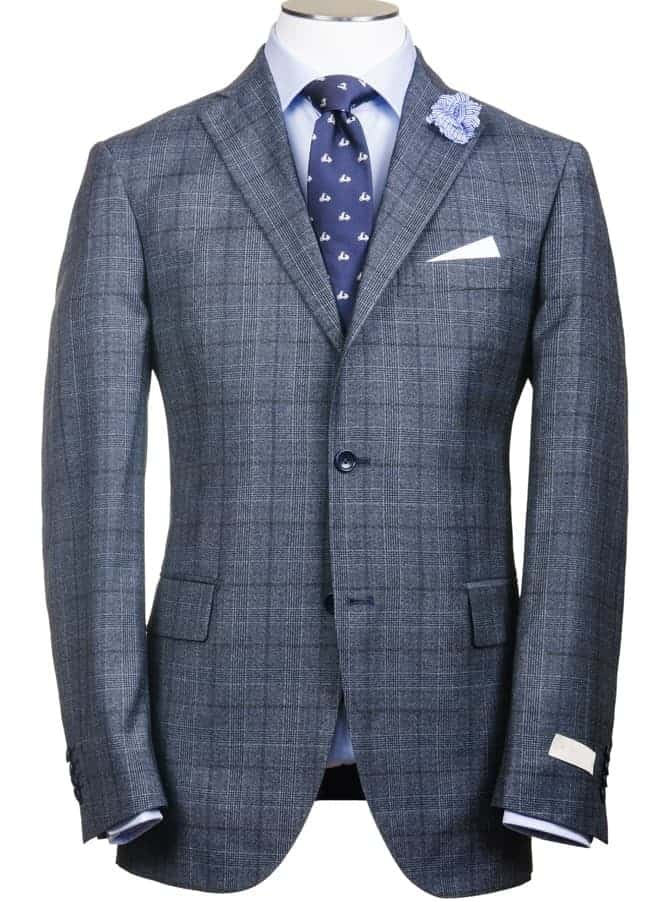 The tailored sleeve is made in two pieces and often has seams down the back and front. It does not usually have seams under the arm. This gives the sleeve a distinct shape. The tailored sleeve style is often found on suit jackets.
Wing Ruffle
This is a very short sleeve in a set in style that is gathered to create a ruffle.
FAQs
Choosing the right sleeves, getting a good fit, knowing which style to look for…it can all be overwhelming. Get the answers to the most common questions about sleeves and you'll know exactly how to get the right look for your body and personal style.
How do compression sleeves work?
Compression sleeves are not actually worn just on the arms. They are also worn on the legs, wrists, ankles and knees. Compression garments are worn by athletes of all kinds across all sports. Among providing other benefits, these garments prevent swelling. [Source: Active]
Should sleeves show under a suit or sweater?
The length of your shirt sleeves and jacket sleeves are incredibly important when it comes to being well-dressed and looking tailored. This is a small detail but one that will show the world how stylish you are, how well you pay attention to detail and how much effort you're willing to invest in yourself. In other words, it's a pretty big deal.
So, where should sleeves end on a dress shirt?
The end of a dress shirt should fall right to the base of the thumb. The cuffs should pretty well stay in place even when you move, so pay special attention to armhole size and the cut of the shirt. The cuff of your shirt should show at the end of the jacket sleeve, revealing about 1/2-inch to 1 inch of cuff. If your cuff is completely hidden, your suit jacket is too long. [Source: Gentleman's Gazette]
How should sleeves fit?
If you feel a sort of pinching when you move your elbow or your shoulder, your sleeves are too tight. If your sleeves have a lot of folds, particularly near the cuff, they are too loose. Your shirt cuffs shouldn't be too tight, either. On most shirts, cuffs are not designed to sit right against the skin or to skit tightly around the wrist in any way. However, the cuffs should not be too loose. Cuffs should slide over your hands with ease, but not too much ease.
In long sleeve styles, cuffs should end past the wrist bone. However, they shouldn't extend to the heel of the hand. This is too long. [Source: Real Men Real Style]
Where should sleeves end on a coat?
While suit jackets should be just short enough to allow a little bit of your shirt cuff to show, coats should actually be long enough to cover your entire wrist. The end of the coat sleeve should just about brush the back of your hand. [Source: Primer Magazine]
Can sleeves be added to a sleeveless dress or shirt?
If you want to add sleeves to a sleeveless clothing item, it can be done. You can make sleeves in the same material and color as the garment or experiment with different fabrics and color hues to create a distinct look.
Can sleeves be altered?
Sleeves are actually one of the easiest parts of a garment to alter. Tailors can change sleeves in many ways. Wide sleeves can be narrowed and sleeves can be slightly lengthened or shortened as needed. [Source: Gentleman's Gazette]
Which sleeve types should you be wearing?
Certain sleeve styles are going to be very flattering on your arms, while other styles will make all the flaws stand out. Find out how to style your sleeves to suit your arms so that you're always looking your best.
Which sleeves are best for fat arms? If you feel that your arms look a little too thick, don't put on cap sleeves. Ruffled sleeves should likewise be avoided. Choose more structured, boxy sleeves in short styles. This will have a slimming effect on arms. [Source: Elle]
Which sleeves are best for thin arms? If you think your arms are too skinny, you want a nice, tailored sleeve fit. Roomy, loose styles will actually make your arms look smaller, not bigger. [Source: Men's Health]
Will sleeves shrink in the washer and dryer?
Certain fabrics, such as cotton and silk, will shrink in the washer if they are washed in hot water and shrink in the dryer if they're exposed to high heat. Cotton is notorious for shrinking. Sleeves made from materials that can shrink may absolutely shrink in the washer and dryer. If you're afraid of shrinking clothing, wash and dry all clothing in cold or cool water.
What is the practical purpose of sleeves in fashion?
Sleeves give the arms protected from the weather, sunlight and many other dangers. They protect arms from dirt and paint, even sparks. [Source: Fashion Wanderer]