Side-by-side tables comparing the TAG Heuer Connected and Nixon "The Mission" smartwatches. Are these 2 in the same ballpark? We think so, kinda!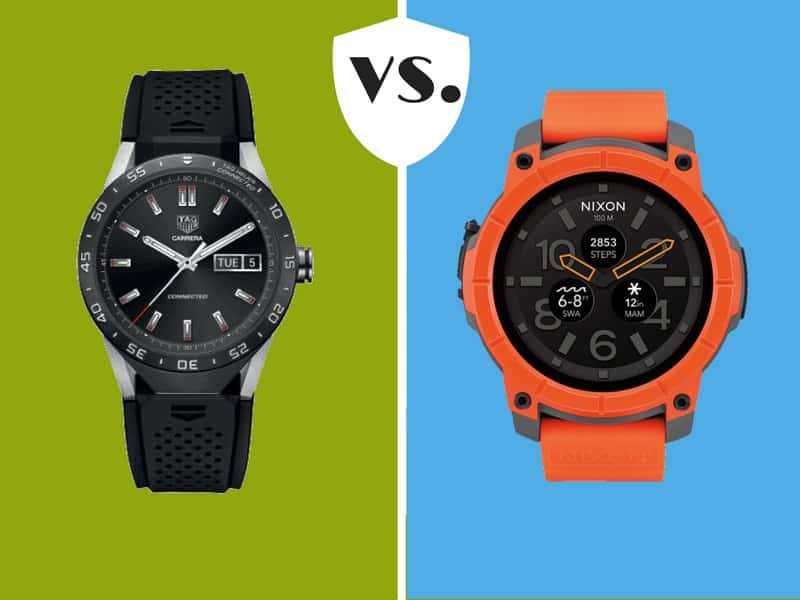 TAG Heuer Connected vs. Nixon Mission Comparison Table
I wasn't sure this would be a worthwhile comparison for 2 reasons.
First, the price difference is massive.  Chances are someone considering a TAG Heuer won't be remotely interested in the Nixon smartwatch.
Second, Nixon's the Mission is one of the most heavy duty outdoor adventure smartwatches made whereas TAG Heuer is a bit more refined, not being IP 68 level waterproof and not really offering special features for the outdoor adventure.
But then it occurred to me, a TAG Heuer is a sportsman's watch.  It's very sturdily built and capable of withstanding some serious dings (although I'm not going out of my way to smash my TAG Heuer against anything).  And so I concluded, while the 2 watches are not direct competitors, I figured they're close enough to warrant a side-by-side comparison page.
So here it is.  $1,500 smartwatch vs. a $580 smartwatch.  Both are expensive, built tough and decent for outdoor adventure.
Overall, I prefer the TAG Heuer design and fit, but I'll tell you this. Whenever I go skiing or swimming or hiking or anything where I may get wet, I grab my Nixon or Casio.
And this is where I think TAG Heuer seriously dropped the ball.  If they had made the watch IP68 (at a high standard so it could safely be submerged to 10 to 50 meters) and included GPS and heart rate sensor, it would have made all the difference in the world because it could seriously be a smartwatch for all occasions.  You could wear it out to dinner, work and on fun outdoor adventures.  You kind of expect this from a $1,500 casual design smartwatch.
KrogerFeedback survey a way to win $5000
The Nixon, while it can be safely submerged in water and is one tough watch, it's not that much of a looker for everyday wear.  At least not for me.  It's also quite big, but if you want to show off that you're a serious outdoors person, wear it all the time… just don't forget to charge it frequently because the battery duration isn't great.
Enough of my gripes and praise, below is the nuts and bolts comparison of these 2 smartwatches.
Video Demos
Nixon Mission
Tag Heuer
Our scoring compared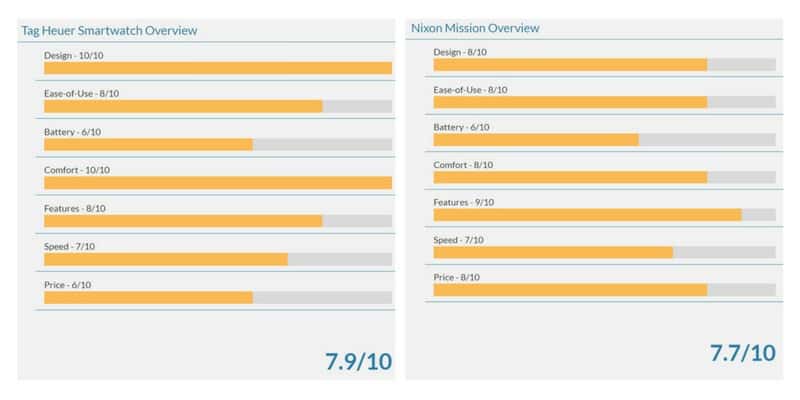 Buy Tag Heuer at Amazon
Buy Mission Nixon at Amazon
Dr. Roze Clinic