Here's the ultimate list of all the different types of headbands for women. We cover styles, materials and more. If you want a headband, read this first because this will help you choose the perfect option.
It's not just modern, snooty, uber-rich girls, like Blair Waldorf and Serena van der Woodsen in "Gossip Girl", who can pull off headbands. This classic hair accessory has been around since before Christ!
Historians believe headbands have been around for at least 2,500 years, with ancient Greeks and Romans, who wore hair wreaths. At that time, hair wreaths were worn during special occasions and were even bestowed upon the winners of the Olympics. Roman and Etruscan nobility used to don hair wreaths made of gold, silver, and adorned with precious gems.
These days, headbands are back in fashion and they are cooler than ever. These wonderful accessories do not just serve as the latest fashion trends; they are quite functional as well.
A. Types of Headbands for Women
Fabric Headbands
The most popular fabric headband is currently the sweatband, which is worn around the forehead during physical activity so that hair and perspiration do not get into your eyes. It is very popular among athletes. This headband is usually made of terry cloth that has absorbent properties but there are other sweatbands that are made from microfleece and polyester.
There are several other different types of fabric headbands including the turban headbands, bow headbands, and knitted headbands. These serve as fashion accessories as well as functional hair anchors. They come in a variety of different color and their material can vary from pastel-colored cotton yarn to paisley printed silk. Because of their versatility, they are all the rage.
Plastic Headbands
Plastic headbands are usually worn by children and adolescents, though lately, they have become famous with older women as well. The headband comes in a signature horseshoe shape or can be wavy or round with a 10 percent cut. Plastic headbands can be matte, glossy, in a single color or pattern. Some plastic headbands also come covered in fabric, which is more elastic and hence, more comfortable to wear.
Toothed Headbands
Some of the best headbands come with metallic wiring, with the prongs either protruding to one side like a hair comb or completely encompassing the length of the headband underneath. These headbands are really great for holding hair tightly in place and also for creating a fabulous look because the prongs create a wavy pattern.
Embellished Headbands
Do you know there are headbands you can actually wear as jewelry? Embellished headbands are decorated with bright jewels, colorful beading, and shimmering crystals, which catch the light and brighten your entire face. These embellished headbands come in all shapes, color, and sizes and can be heavily ornate or just lightly sprinkled with beads. The best part is they can be paired with any outfit. Whether you want to attend a wedding or go out shopping, embellished headbands can be your statement accessory.
Velvet Headband
These super-soft and stretchy headbands are easy to wear and so, so comfortable. Not only does the velvet material lend an air of elegance to the accessory, but it is also extremely durable and can last you for years. Another great bit about a velvet headband is that you can wear it underneath a silky, slithery headscarf and the scarf won't fall off. That's fashion with function!
Knitted Winter Headbands
Winter is here – but do not fear. Enter the warm and cozy headbands. These knitted accessories are made of cotton and are thick and wide. Not only do these knitted headbands push your pesky bangs away from your face, but they also lend some warmth to your ears. What's great about them is that they can easily be knitted at home with some yarn and elastic. You can make knitted headbands in several different colors, matching all your winter outfits.
Bowknot Headband
This fun type of headband was first popularized by the beautiful actresses of the silver screen. Decades later, these headpieces are still in style in Hollywood and are great for a retro look. You can also wear them to a themed party to give you that 60's heroine vibe. The bowknot can be adjusted on top of your head or tilted at a jaunty angle.
A great function of these bowknot headbands is that you can wear them when you need to get your hair out of your face during a shower or when you are getting a facial. They are soft, easily washable, and very comfortable to wear.
Turban Headband
The ultimate fashion trend, you can create a turban headband out of any length of cloth and wear it with several different twists. Just grab a piece of silk, cotton, lace or velvet material, fold it in half, place the center of it at the back of your head and bring the ends to the front. Knot the ends and then bring them again to the back and tuck them in or make a final knot.
You can wear these headbands to the beach or a party or just while you are working in the kitchen or garden. They make up lovely hair wraps.
The Alice Headband
The skinny, plastic, horseshoe-shaped headband is popularized by the titular character in Alice in Wonderland. Since it is so thin, the headband used to serve as more of a fashion accessory rather than a functional one. However, now they come with inner teeth to keep the accessory in place on silky hair.
These super-skinny headbands are available in several different colors and patterns. Some even have interesting embroidery or appliqué on them. What's great is that these headbands are not just reserved for little girls. You can make a simple bun look extremely chic and sleek if you add an Alice band to it. Conversely, you can leave your locks loose, flowing, and tousled and add a skinny band just to pull your bangs from your face. It looks super trendy and cool.
The Polka Dot Headband
Once upon a time, people used to tease you endlessly when you wore polka dots. Now, they are back with a vengeance – take it from Taylor Swift, lover of all things polka dot.
Today, polka dot-patterned headband is not just something Minnie Mouse would wear. These fun headbands can be worn for school, when you are out shopping or at a party or even at night.
Glitter/ Sequins Headband
You can transform virtually any headband into a glittery headband. These great accessories are not just for kids but can be worn by older women when they are out at a party, wedding, or a night of some fun. These are great to add a bit of sparkle to your simple updo. Some women also wear wide sequin-laden headbands on their foreheads to bring out their inner Nefertiti.
Faux Braid Headband
If you are not great at twisting your own hair up but want to make that perfect braided hairstyle you saw on YouTube, a faux braid headband is a perfect accessory for you. Buy a braided headband that is in the same color as your hair and pull it a bit further back on your head for a natural look. This great headband does wonders for thin hair and makes it appear fuller and thicker. The awesome part is you don't even need to have long hair to pull this look off.
The Scarf Headband
The great thing about a scarf headband is that you can come up with dozens of different ways to tie it around your head – and every time it looks versatile and cool. You can choose one single color-block cotton scarf for a simple yet elegant look or a printed silk scarf for a more boho-chic look. The scarf headband looks equally fabulous on women of all ages and hair of all sizes and texture.
Golden Laurel Headband
Foliage headbands were once flaunted by the ancient Romans, whether man or woman. Now these flower crowns are popular with ladies, who want to create a romantic, unique look to their outfit. A golden headband featuring tiny leaves, flowers, and a scatter of diamantes, placed on top of your head over loose waves or fixed underneath an elegant hair twist, is all the accessory you need to be dressed for a dressy event. Flaunt the Greek goddess look!
Ponytail Headband
Don't want to make an updo on top of your head. Try the ponytail headband, which also serves as a ponytail wrap. A ponytail headband has a hole cut out in the back, specifically for your ponytail. These headbands are stretchy and warm and your no-fuss, go-to accessory for a jog out in the chilly morning.
Black Satin Headband
You must have seen the slim black satin ribbon on the heads of many Hollywood A-list ladies, including Rachel McAdams and Lily Collins. These satin headbands are pretty much what you used to wear in elementary school. Turns out, you can wear them when you are a grown-up too. The trick is to not pair them with a super straight and sleek hairstyle. Keep it modern and classy with loose waves or a tousled, messy updo – or wear them on your forehead rather than your head.
Floral Headband
Yes, little girls and women alike can rock the floral headband look. A headband with a cluster of jewel-colored flowers on one side can give your hair that beautiful effortless look that perfect for a wedding or a party – and it does not look immature. For a little girl, a headband with a full crown of flowers can look super cute. For grown women, it is best that the floral ornaments are tilted to one side so that it seems you have bedecked your hair with real flowers.
Woven Headband
Woven headbands are similar to braided headbands, but you don't need to choose them based on your hair type. These headbands are worn to be noticed so be sure to wear them in many different colors and patterns. To showcase them to the maximum, pair them up with a simple hairstyle, like loose locks and side-swept bangs. They are guaranteed to be show-stoppers.
B. Types of Headbands for Men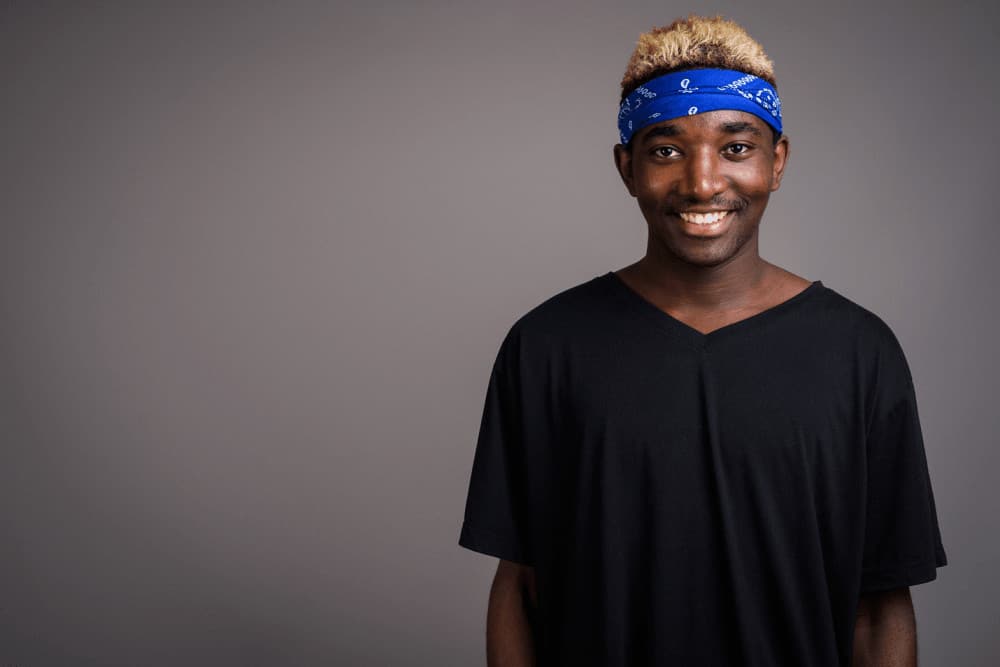 Headbands are not just a clothing accessory. They can be very useful for a number of reasons from keeping hair away from the face and eyes to sopping up a sweat during physically strenuous activities such as tennis, running, yoga, or skiing. They are typically either worn around the forehead or in the hair, depending on the style and function they are meant to serve.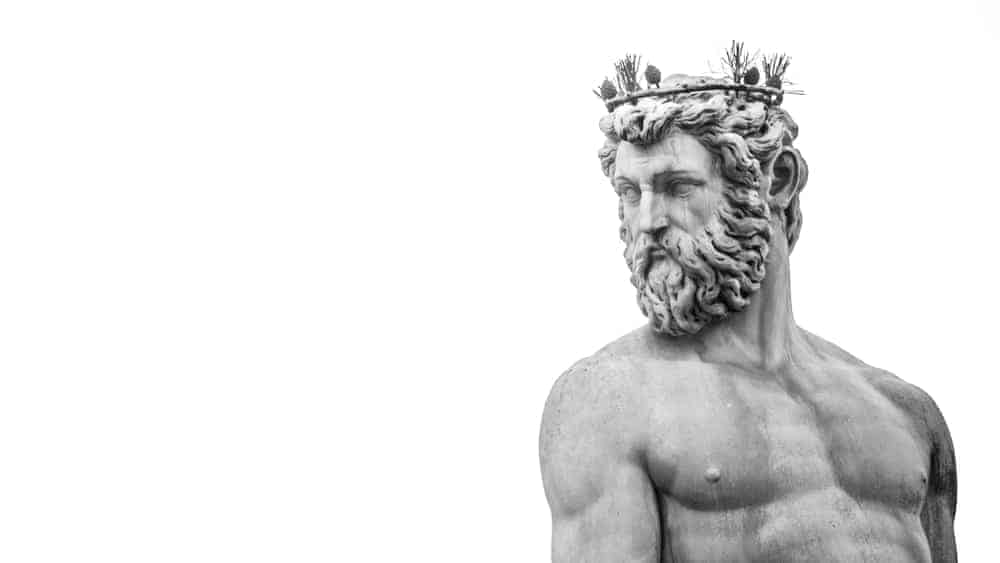 Headbands are widely associated with women. However, the origin story of this accessory reveals that it was actually the item of choice for many notable men across the globe. From the Ancient Greeks who wore laurel wreaths around their foreheads as symbols of distinction as early as 475 BC to the Japanese who used it to indicate strength and power, headbands were an important aspect of male self-identity.
Today, they have gone from symbolizing character to a useful fashion statement and/or sports accessory. Here are 19 types of headbands worn by men today.
Tennis Headband
Tennis headbands are worn by both male and female athletes to help absorb sweat off of the forehead and keep it from trickling into their eyes during the game. It also helps to keep long and stray hairs from hindering their vision.
Headbands are one of the most popular tennis accessories and are worn by world-famous athletes like Roger Federer and Rafael Nadal. They're often worn as endorsements for sports brands such as Nike or Addidas.
Running Headband
Headbands that used to hold hair back during running are some of the most durable and absorbing headbands out there. This is because running is usually done outdoors and the speed at which you run can make even the shortest hair a hassle. Especially if the hair gets sweaty and starts flicking sweat across your face.
This is why a good running headband will be absorbent so the sweat isn't a hindrance, and at least moderately wide to keep your hair pushed back.
Yoga Headband
Yoga requires some serious stretching, which means you will often find yourself upside down and the last thing you would want in such a situation is to be spluttering over wayward hair strands. This is why yoga headbands are so popular.
They come in an array of shapes and sizes and are often made of moisture-wicking material so your hair isn't wet from sweat by the end of your session.
Knitted Headband
Knitted headbands are a great accessory for when you're going to be out the door. It can be a good way to keep your ears and head warm without needing to wear earmuffs or a hat – both of which can get a little annoying if worn for too long.
In addition to keeping you warm, knitted headbands also provide grip for other accessories such as goggles so that when you're skiing or snowboarding, your goggles strap doesn't slip on sweaty hair.
Hachimaki Headband
In Japanese culture, a "hachimaki" literally means "helmet-scarf" and symbolizes courage and perseverance in the wearer. These headbands are usually made of red or white or a combination of both cloths.
The Japanese wear these on many occasions from sporting activities to students preparing for exams and even going as far as rioters wearing them as symbols of steadfastness. These are also headbands that are popular among those who practice karate.
Floral Headband
Though floral headbands may conjure an image of a woman because of the stereotypical association, they are equally as popular among men. These headbands are not as heavy on the head and will generally be made of a lighter fabric. As such, they will be much less likely to absorb sweat and are a better option for the summer months when you aren't sweating as much.
This type of headband is more of an accessory as opposed to some of the other headband types and is often worn by hippies or gypsies.
Gym Headband
Gym headbands are thinner and lighter headbands that are used in activities like boxing to control sweat dripping into an athlete's eyes. They're not as wide as tennis headbands and are often worn pushed back instead of straight on the forehead. These are also great when worn during heavy sweat-inducing activities such as cardio or lifting weights because they do not slip as the grip is tighter.
Some brands such as Adidas also make these interchangeable colors so that you have one color on the outside and another on the inside, depending on how you wear it.
Wide Headbands
Wide headbands usually start at the forehead and then cover the person's head more than halfway through. These headbands come in a number of different shapes and colors and are best used for people who have long curly, or dreadlocked hair.
This is because such hair textures and styles require more taming and are difficult to manage on a day to day basis. Using a wide headband to keep your hair up will help give a cleaner, more polished look.
War Bonnet Headband
This piece of headwear comes from the native Americans who refer to it as the "war bonnet". The war bonnets are worn mostly on ceremonial occasions but are also meant to protect the wearer as they believe the bonnets have inherent power to help shield them.
The bonnets are characterized by a number of straight feathers. These are not placed there by chance; rather, they are earned by the person who wears them through heroic or brave acts. The feathers culminate into a headband once there are enough of them to bind together.
Bandana
Bandanas are often very colorful and have vibrant prints. They are worn both as an accessory and to keep hair out of your face but unlike other headbands that you slip on, this one is usually tied at the back of your head.
This is good for a number of reasons. It means that you can adjust the size of the band depending on your head and it won't be too tight or too loose. However, it can be a little slippery if you knot loosens up during the day due to activity or sweat. These do not have the same grip as other types of bands.
Thin
This headband also falls into the category of an "accessory" rather than a piece of clothing that has an explicit purpose. Because these headbands are so thin, they are rarely able to push back thicker or longer hair. Nor do they have any capacity to absorb sweat for long periods of time.
However, they do add volume to the hair by pushing it up just a tad bit and when worn properly, can elevate someone's fashion sense to look chicer than it would have otherwise.
Ribbed
Ribbed headbands are similar to sports headbands like the ones used for tennis or for yoga. The difference is that instead of a smooth texture finish, these headbands have ridges along the length of the band.
These are there for a number of reasons. First off, it's a simple design. The ridges look nice and fresh when compared to other boring, plainer bands. Secondly, if you are an athlete and are not wearing wristbands to absorb your sweat from your arms, then this may be a quick fix. The ribbed edges allow you to quickly wipe off your palms or the back of your hands on the band as you go.
Pirate Headband
A pirate headband is classified by the symbolic skull right in the center. The colors of pirate headbands are usually red or black and are worn as part of a costume, or on its own to look edgy.
These headbands are usually worn in a bandana like style, tied at the back with a long strip of cloth hanging off the side.
Wreath
These wreath headbands may look feminine because of how decorative they are. But like we mentioned earlier in the article – they originate from Ancient Greek. If you look through some pictures of Greek Gods and their statues that are prevalent throughout the world today, you will notice how their heads are often adorned with wreaths.
These were meant to symbolize status in Greek society. Today, they are often worn as mindless pieces of head jewelry by both men and women but they can also be worn as part of a Greek costume.
Festive
Nothing says Christmas quite like reindeer. Festive headbands usually have antlers coming out of the top and serve to accessorize a costume or just add a festive touch to the person who is wearing it. It goes great with themed parties or holiday activities. These headbands usually come with a slide-on style. This makes wearing them easy and also helps to keep hair out of your face.
One problem with them, however, is how the weight of the attached antlers can sometimes make the headband slip and over time, the antlers can end up drooping.
Karate Headband
Karate headbands are usually black or white; however, they can be other colors too. These are also tied bandana style as opposed to being pushed back like tennis bands. The karate headband is similar to the Japanese style of hachimaki. They are meant to symbolize bravery, strength, and courage.
Stretchable Headbands
Sometimes, you want your headband to be firm so it can grip your head and hair, and sometimes, you want to have something that fits snugly but is stretchable and breathable so you can wear it comfortably without it tugging your hair.
That is where stretchable headbands come in. If you are looking for something that is going to keep your hair out of your face but not make your head feel like it's being gripped, these are the kind of headbands you want to invest in.
Devil Headband
Like the reindeer headband, this one is a great idea if you want to wear something to a costume party. It has the classic devil's horns poking out from either side and usually comes in a comfortable slip-on style. Because the horns are short, unlike the reindeer ears, the headband is easier to wear and stays in place easily.
The awesome thing about headbands is that women and men of all ages and of all hair types can wear them. Out of all the hair accessories, headbands are the most versatile and come in virtually all kinds of material, pattern, shape, size, and colors. A little girl can wear it to her school or a bride can wear it for her wedding. It is just a matter of choosing the right style.
Although all the above types of headbands are readily available in fashion and accessory stores, what is best about them is that you can easily make your own. All you need is a little bit of material and simple headbands, some time and some effort. But it will be all worth it once your signature-style headband makes you stand out in the crowd.