Find out the different types of hats for women that vary in size, shape, style, feature, and purpose. These fashionable headgears have been worn by women since ancient times.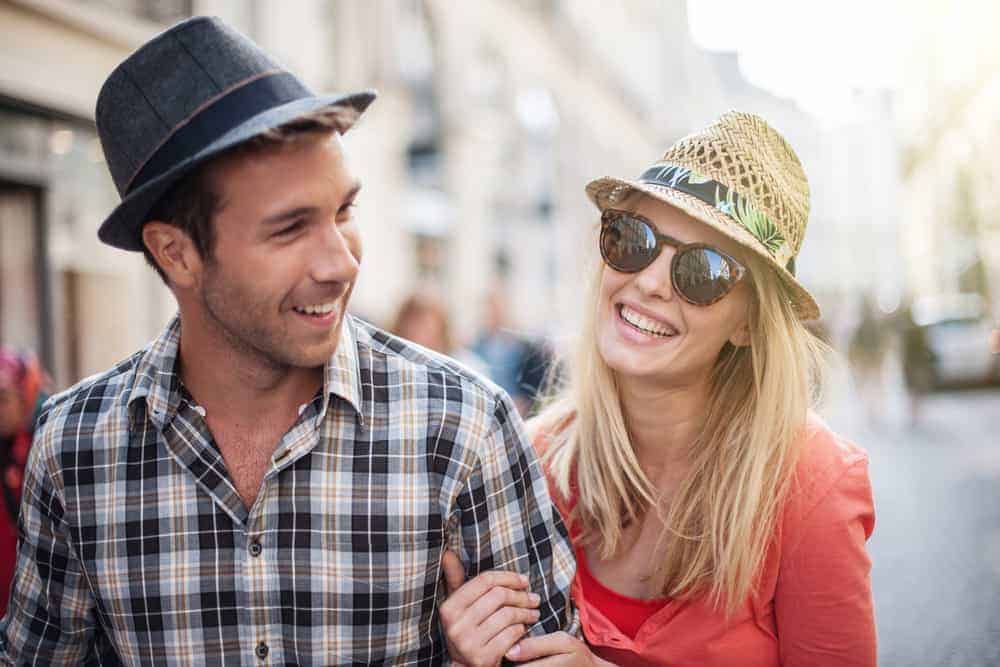 If you take a look at the amazingly fascinating history of hats, you'll learn that they began as a way to protect the head and face from harsh weather conditions and, well, the scorching sun. Over the centuries, hats have become a symbol, a fashion statement and sometimes, a requirement.
Different Types of Hats Illustration
However, with numerous developments and advancements in time, hats transformed into something more. It was almost as if they gained a character, an identity. In time, hats became quite a status and fashion symbol and now they've become the ultimate, classic way to add a touch of style and glamour to any outfit.
Types of Hats for Men
Now, it has become a fantastic addition to any man's wardrobe and is even in a huge number of styles and varieties. Take a look at some of the most popular types of hats for men and learn about how each of these hats has such an interesting history and story.
CHART: 10 Most Popular Hats for Men
All Hats for Men
1. Balaclava
The balaclava, or balaklava, is more of a head wrap than a hat. It is usually worn around the head and wrapped around the neck, leaving only the face exposed.
History
Balaclavas were first worn during the Crimean War in 1853. They were used by soldiers to help them stay warm in the harsh Russian weather. They were originally knitted from wool but in modern designs, they're made from all types of fabric.
2. Baseball Cap
Check Latest Price | More Great Baseball Caps
The classic baseball cap is an unmistakable style that pretty much everyone has worn at least once. You'll find it on the heads of the greatest celebrities, royals, regular people, athletes and millionaires of all types. This hat has inspired multiple styles and is known by many names. Dad hat is another term for a baseball cap, as is ball cap.
History
The baseball hat was probably inspired by earlier brimmed hat styles, such as the deerstalker. The first baseball caps were made of wool and had leather bills. These hats were worn by baseball players, fittingly enough, in the late 1800s.
It was in the early 1900s that everyone else started wearing baseball caps, too. The hat quickly caught on in popular fashion and it has never left. This classic cap continues to be trendy and shows no sign of fading out of style any time soon.
Variations
-There are two main variations of the baseball cap: snapback and fitted. Snapback hats have an adjustable plastic band in the back. Fitted caps have no adjustable band because they're made in many different sizes to accommodate each head size.
-The trucker cap is a variation of the classic baseball cap. The trucker hat is made of mesh head panels. Only the front two panels are made with solid material.
-The military cap or private cap is a variation of the baseball cap that's made in a simple style with a shorter brim and a flat top.
-The cycling cap, or casquette hat, looks very similar to a standard baseball cap. The design of the cycling cap became hugely popular among bike-riders in the 1950s. These soft caps have a short crown and a short brim that can be flipped up or down as needed.
The visor is a clear variation of the baseball cap, lacking only on the cap. A visor is a band with a brim that fits around the head to shade the face. It has no crown, which keeps the head cool while still providing sun protection for the face.
3. Boater Hat
You can always identify a boater hat by its characteristic stiff sennit straw weave and the round and wide brim. This hat is finished by a classic grosgrain ribbon. This is another summer essential for men's headwear and is also known by other names such as "straw canotier", "sommer" and "skimmer".
History
The boater hat was particularly worn by barbershop quartets, boaters, sailors and rowers. More recently, it has made quite a comeback as a stylish accessory for men and is best worn with checkered shirts and jeans.
Most men consider this hat to be a great alternative to the fedora or Panama hat, given how all three have some degree of similarity in appearance and looks. This hat was once described as, "a jaunty, cheeky upstart of a style, never to be taken too seriously" by fashion historian Colin McDowell.
Boater hats first became popular in the early 1900s. Made with a wide brim and a flat top, boaster hats quickly became trendy with men and women as casual summer wear. This was the hat of choice for outdoor social activities such as picnicking, playing tennis and of course, boating.
At the time of its origin, the boater hat was a universal and unisex fashion accessory and was a surprise for most people because the hat gave quite a formal touch despite being made from straw. The trendy hat faded from the fashion spotlight after the end of the first World War.
Read all about boater hats here.
4. Bobble Hat
Any hat that has a pom pom on it may be called a bobble hat. This includes the Balmoral bonnet, the tam o'shanter and any other hat that has a pom pom.
In Canada this is also referred to as a toque. Learn more about bobble hats here.
5. Boonie Hat
The boonie hat, or booney hat, first became popular during the Vietnam War. You have probably seen it in movies and TV shows set during that conflict.
Style
The boonie cap is a soft cap that is made of fabric, usually cotton and/or polyester, in a wide-brimmed style with a flat crown. This hat also has a chinstrap and sometimes, loops around the crown so items can be stored on the head. The soft design allows this hat to be folded up and tucked away when not in use.
Lifeguard hat
The lifeguard hat is a common variation of the boonie cap. The lifeguard hat is usually made of lightweight straw to make it breathable. The brim usually slopes downward to provide shade on the face.
6. Bowler Hat
The bowler hat was invented in the late 19th century in London by William and Thomas Bowler. It gained massive popularity as an iconic fashionable headwear in British style and most of the credit for its fame goes to actors like Charlie Chaplin, John Cleese and Curly Howard.
Hat Style
The bowler is a hard, felt hat that sports a narrow brim with a well-rounded crown. Most cowboys and railroad workers from the 19th century preferred wearing this hat, especially in the American West region, primarily because it had an impressive grip and stayed put even during strong winds.
In men's fashion, the bowler hat is also called a derby hat. In women's fashion, the derby hat is something else entirely.
Today's Fashion
The best part of this hat is that it adds quite an eccentric touch to your overall attire and it perfectly complements any formal get-up with tailored pants, leather dress shoes and perhaps, a nice coat. It was particularly loved and worn by the working class during Victorian times and eventually made its way into the middle and upper class like bankers, civil servants and government officials.
7. Campaign Hat
The campaign hat is much more well known as a drill sergeant's hat. These hats are so iconically worn by drill sergeants, the hat itself can make some people tremble.
History
The first campaign hats were worn by the military in the 1880s, flat-brimmed hats with a wide, round design and a tall crown. The U.S. Army used campaign hats as a standard uniform component until the early 1900s.
The campaign hat did not make another appearance until the 1960s, when the style was adopted to have a more structured crown at the top, that classic pinching that is such a distinct part of the hat today.
8. Chupalla Hat
The chupalla is a traditional hat in Chile that is still widely worn. It's made of straw with a short, flat crown and a wide brim. This hat is worn traditionally during folk dances and rodeos in Chile.
Read all about chupalla hats here.
9. Conical Hat
The conical hat has a great many names. It was called a Phrygian cap by ancient Greeks. It's commonly known today as a wizard's hat or a pointed hat. But in all widths and heights, the conical hat is a basic design that has been seen again and again throughout the history of fashion.
History
Tall, pointed caps date to ancient history. This was a fashion staple back in the Bronze Age and was worn as early as 1200 B.C.E., according to Ancient Origins.
Style
Conical hats are pointed at the top. In classic designs, these hats are very skinny and very tall. But in modern Asian culture, conical hats are broader and shorter. That's because the conical hat has a practical use. When taken off and flipped upside-down, the hat can be used to carry things, even liquid.
Wide, short conical hats known as Non La are very popular in Vietnamese culture and they are seen throughout the country.
Variations
-The conical cap is a variation of the Phrygian cap, which was worn as early as 800 B.C.E. in Turkey. The Phrygian cap was not stiff like the conical hat. Rather, the tip of the hat curled downward.
-You may recognize a conical hat best as a dunce cap. Legend has it that the dunce cap is named for John Duns Scotus, who was born near the end o the 1200s. He had a fondness for pointy hats and he was a great thinker who devised intricate and complicated theories in the fields of metaphysics and philosophy. His medieval theories seemed outdated, even stupid, when the Reinassance began in the 1400s. This led to followers of Scotus to be known as dunces, according to Atlas Obscura.
-The classic pointed paper party hat is a variation of the conical hat. It's just a smaller and shorter version of the tall, pointed conical hats that inspired this more modern design.
-The jaapi is the Indian version of the conical hat. It is very wide and usually highly embellished with patterns and intricate designs. The Indian jaapi, or japi, is made from woven bamboo or cane and palm leaves. It was worn by Indian royalty and nobility historically.
10. Coonskin Hat
The coonskin cap is an iconic symbol of the U.S. that is still worn today, though not quite as much as it was in the days of Davy Crockett and the wild frontier.
History
The coonskin cap has deep roots in American history. Native Americans wore these types of caps in their traditional wardrobe. But it was the early European settlers in Tennessee, Kentucky and North Carolina who fell in love with it. They wore the cap as a hunting hat and the style quickly caught on.
Famous frontiersmen like Davy Crockett wore coonskin caps, and Benjamin Franklin even wore one on his trip to Paris as a symbol of America, according to the National Museum of American History.
11. Cowboy Hat
The cowboy hat stands out for unique features, like the pinched crown and the curved, round brim. It has a tall crown and wide brim.
10 Gallon Hat
According to popular myth, a cowboy hat is also known as a 10-gallon hat because when flipped over and filled up, it could hold 10 gallons of water. This is, of course, ridiculous. Even very large cowboy hats couldn't hold anything close to that much water. Also, filling your hat with water is just going to cause damage and likey misshape your hat.
The name probably comes from the Spanish word "galons," which were braided hatbands. A 10-galon sombrero was tall enough to hold 10 hatbands. American cowboys heard the term and changed it to 10-gallon hat, according to History.
History
The first-ever cowboy hat was invented back in the 1860s during the period of the American Civil war by a famous hat manufacturer from Philadelphia called John B. Stetson. He made the hat by using the fur of several small animals, like beaver and rabbit.
It surprisingly proved to be quite a sturdy, durable hat and so it became extremely popular among the working westerners. It was initially called the "Boss of the Plains," after which it underwent a series of modifications and alterations. This was the name of the style given to the hat created by John Stetson in 1865, according to the National Cowboy Museum. The hat had a round, flat brim and a smooth, somewhat rounded crown. Stetson's hat was made from animal pelts. The boss of the plains hat caught on, eventually becoming known as the cowboy hat.
Variations
-The gambler hat is often seen as a variation of the cowboy hat. This hat has a wide brim that is turned up at the edges. The style is most distinct for the crown, which has an oval shape. Usually, the crown has a pinch at the center. Often, gambler hats are embellished with hat bands, feathers and other ornaments.
-The outback hat, or Aussie hat, is another variation of the cowboy hat. This is a wide-brimmed hat that is usually turned up on the sides to create a distinct profile. Usually, the crown has a distinct triangular shape that is known as a teardrop or a C crown.
-The Akubra hat is considered to be the essential Australian hat. It is made from rabbit fur in traditional designs, which originate from the Outback. Akubra hats have been worn by the Australian military as a standard part of the uniform since WWI. This is a classic "Aussie" hat style. Akubra is a brand name that has been producing the hats since 1874, according to Australian Country Magazine.
-The sombrero is the grandfather of the cowboy hat. Made with a high, rounded crown and a wide, upturned brim, the sombrero is made of felt or straw and dates to the 1400s. The word sombrero comes from the Spanish word "sombra," which means shade.
-The vueltiao, sometimes called the sombrero vueltiao, is a variation of the Mexican sombrero that originated in Columbia. It's made from the cane that grows in the region and has a slightly different profile than the traditional sombrero, with upturned sides that create a distinct shape.
-The Stetson is one of the most famous versions of the cowboy hat. The hat was named for John Stetson, a famous Philadelphia hat maker. The Stetson cowboy hat has a wide brim that is slightly upturned just at the edges, with a deep indentation in the tall crown.
Variations
The cowboy hat that we have now is a result of the work done on the original hat by the Mexicans who changed it during the 19th century. They redesigned certain features, like curving the edges upwards, making a taller crown and also making the brim a little wider in order to seek protection from the sunny climates of Mexico.
Following that, the western nations seriously started adopting this headwear trend and since then, its popularity spread to various different regions all across the globe. It was initially worn by a great number of men due to its style and appearance; however, it was such a loved and admired hat that it eventually made its way even into women's wardrobes.
12. Custodian Hat
Also known as the custodian helmet and the custodian hat, the custodian cap is also known as the bobby cap because this is the hat that was traditionally worn by British police officers.
Style
Custodian caps were originally made with cork but in modern versions, they're constructed out of plastic. Constables and sergeants in Welsh and English police forces still wear these hats as part of their standard uniform.
The custodian helmet is now highly recognizable the world over. British police have worn these helmets for about 150 years. They are hats with a high, rounded crown and a medium-short bill that comes to a point over the forehead.
13. The Deerstalker
The deerstalker cap is perhaps most famous as being the type of hat worn by none other than Sherlock Holmes.
History
This style became especially popular in the late 1800s, when men's sporting attire became fashionable. No well-dressed man in the late 1800s would be without a deerstalker cap in his wardrobe, according to the Encyclopedia of Fashion.
14. Fedora
When you think of the most classic types of hats for men, the fedora hat is probably the first name that comes to mind. Undeniably, these iconic hats have successfully battled against the test of time and have evolved from being gangster hats in the 1920s to being one of the most polarizing men's accessories all the way into the modern times.
Hat Style
The fedora is a type of a felt hat that comes with an indented crown and a really wide brim. The most distinguishing feature of this hat is its signature dent or pinch on both sides towards the front. This indentation allows for a roomier fit and makes it really comfortable for the wearer.
History
The hat gained significant popularity, especially after a French play called "Fédora" was staged in 1882. that is also how the hat got its unique name. The following decade, the fedora hats became a great fashion accessory for both men and women.
It is a widely held belief that the French stage actress Sarah Bernhardt is the one who popularized the fedora hats. She was seen wearing a center-creased, soft-brimmed man's hat in her role as the Russian Princess Fedora Romanoff in an 1882 play called Fédora. Soon after that play, the fedora became one of the most popularly adopted fashion ornaments, especially for women's rights activists.
Today's Fashion
Fedora hats have undergone massive fluctuations in terms of their popularity. however, they did make a huge recent comeback as an elegant and fantastic wardrobe addition for men.
15. Fez
The fez is one of the oldest hat styles and very instantly recognizable. It has a cylindrical shape and no brim, a flat top and a tassel that hangs down the side from the top, according to Merriam-Webster.
History
The fez has been worn for at least two hundred years and is probably much older. However, no one knows the exact origins of this style. The hat is named for the town of Faas or Fes in Morocco, according to History of Hats.
Ottoman Empire soldiers wore fez hats in 1826 as a part of their official uniform. It became popular throughout the Middle East in the 1800s.
Modern Fashion
The fez was no longer used as part of many standard military uniforms after WWII, though it is still used in parade uniforms. Because it has no brim, the fez offers no sun or rain protection.
Today, the fez is most commonly associated in the U.S. with the "Shriners," a group whose members wear red fez hats with black tassels. Several groups and men's associations wear fez hats, including the Moose Legion.
16. Ivy Cap
Also known as the ivy cap and a duffer cap, the flat cap dates to the 14th century.
History
According to Fashionable Hats, an Act of Parliament passed in England stated that all men over the age of six should wear a woolen hat on all holidays and Sundays. By the 1890s, the flat cap had become popular in the U.S.
Today's Fashion
However, the look fell out of popular fashion by the 1930s as newer styles were developed. It wasn't until more recently that the flat cap caught on again. Now, the hat is enjoying newfound popularity. It's worn in all seasons by all age groups and it's a trendy choice for both men and women.
Variations
-Ascot caps are a popular variation of the flat cap. This hat style has a more rounded crown and it is usually stiffer and made from thick materials, such as wool or felt.
-Duckbill caps are another variation that has a rounded crown and a sloped bill. The profile of the cap resembles a duck, which is how this cap got its name.
17. Garrison Cap
Called a cover and an overseas cap, the garrison cap was added to the standard military uniform during WWI. This is a simple cloth cap with a flat crown that has a folded-up brim where military insignia can be displayed.
This cap can easily be folded up and put in a pocket. Since it was first added to military uniforms, the garrison cap has been a part of standard-issue military attire.
18. Homburg Hat
More like a formal variation of the fedora hat, the homburg hat is characterized by its stiff kettle curl brim and a prominent dent on the center of the crown, which is called a "gutter crown." It is considered to be a real classic and a staple item in every man's wardrobe, given the fact that it is one of the best options to pair with formal attire.
History
According to one of the many theories about the invention of the homburg hat, the popularity of this hat can be traced all the way back to 1882, particularly at a time when Edward VII visited Bad Homburg in Germany. Apparently, he bought a homburg hat there, after which the style became super popular among most men.
Hat Style
This hat has a creased crown with a stiffer brim, slightly upturned lip all around, but without the pinches on the sides, as compared to its cousin hat the fedora.
19. Kepi Hat
Once the most commonly seen type of hat in the French military, the kepi is a very widely-worn hat that is still seen in modern fashion.
History
French military personnel and police officers wore kepi hats in the 1800s and soon, they were seen on the heads of soldiers all over the word. Kepi hats were worn by soldiers on both sides of the conflict in the Civil War.
Style
The kepi hat is a tall, circular hat with a flat crown and a short visor. The word kepi comes from kappi or kappe, which literally means "cap" in German.
20. Panama Hat
Having emerged from the country of Ecuador, the Panama hat is a traditional brimmed straw hat that started off as a humble hat but has massively transformed into an absolute must-have accessory for men, especially for tropical and seaside destinations.
Style
These hats sport an appearance that is quite similar to the fedora and trilby hats. What sets them apart is the materials from which they are made. Unlike the other two hats, the Panama hat is made from woven palm leaves which results in quite a flexible weave pattern that can easily be rolled or crumpled in any shape you like.
History
The production of Panama hats began during the mid-1600s in Ecuador and what started as a small, part-time hobby turned into a huge hat business in 1835 right in the heart of Montecristi. The major turning point for the popularity of these hats was when Theodore Roosevelt was photographed donning a Panama hat. This gave an ultimate boost to the status of these hats, after which generations of men were pictured wearing this style.
The Panama hat is a variation of the fedora with a dent in the crown right at the center. The Panama hat is pinched at the front. Usually, the Panama hat is made with straw to keep it cool and breathable.
Today's Fashion
Panama hats are particularly made for gorgeous summery weather, which is the primary reason why they are usually light in weight and color and are also quite breathable which makes them really easy to wear.
21. Pakul Hat
The pakol hat is ancient, with origins stretching back thousands of years. You can still buy a pakol hat on Amazon today because they are still worn. Pakol hats stand out for their unique shape and their long past.
Hat Style
The pakol looks a bit like a gigantic beret. It is a wool hat that has a round top. The sides are rolled up to create a thick band.
22. Pith Helmet
The pith helmet is actually a hat despite its name, though it does have a helmet-like shape. This is a lightweight hat that is well-known as the hat worn by many U.S. postal workers but the pith helmet has a long history, dating to the 1800s.
History
The pith helmet is also known as the topee, sofa topee, salacot or topi and sun helmet. This hat was used by European military personnel in 1870 working in the tropical colonies.
Style
The pith helmet is made of lightweight cork and covered with pith cloth in traditional designs. The lightweight construction and design make this hat a popular choice for providing shade in hot, tropical climates. The cloth covering the hat is white and there are small ventilation holes in the design to keep the wearer's head cool.
The pith helmet is also called the safari hat because it's often worn with safari clothing and it's so well-suited to hot environments.
23. Pork Pie Hat
The pork pie hat, or porkpie hat, has often generated a lot of confusion and surprise pork pie mainly due to its weird yet unique name. One theory behind that name posits that during the 19th century, you could see a pork pie dish in almost every single bakery's window in Britain. The shape of the hat really resembled that of a pork pie dish, which is what eventually led to the hat being called by this name.
Hat Style
The pork pie hat is a small, round hat with a flat top and a cylindrical crown. It has a prominent dent at the top part, with a narrow curled brim that is often finished off with a fancy ribbon.
Today's Fashion
The hat lost much of its popularity among most men, only to make a surprising comeback when it was recurrently seen throughout the "Breaking Bad" series.
24. Peaked Hat
The peaked cap is truly an icon of men's fashion. it's been seen on some of the most famous heads throughout history, from sports legends to movie stars. It's still seen everywhere but the peaked cap has an interesting origin that's all its own.
History
In Britain, an Act of Parliament was passed in the 1700s that mandated all men over the age of six must wear a wool hat on Sundays. This was a rather bizarre and yet surprisingly effective way to aid the wool industry, which was suffering at the time.
It worked. The peaked cap and several other styles of wool hats were born, creating a fashion accessory that has survived the ages.
Style
The peaked cap is a now-iconic design that's always in style. It's a soft woolen hat, typically made of triangular panels that join together at the center of a rounded crown. The hat is finished with a short, stiff bill.
25. Tam Cap
The tam, or tam o'shanter, has one of the most interesting stories of any of the hats on the list. This rather plain woolly cap has become an important part of two vastly different cultures and it's known for being made in colors and patterns that have a lot of meaning. Not bad for just one hat
History
Known better as the tam o'shanter in Scotland, this is a traditional hat that is usually made with 100 percent wool. The hat became popular in the 1800s.
Style
It's hard-knitted and round in shape, with a soft, baggy crown. The tam o'shanter may or may not be topped with a pom pom. In Scotland, these hats are usually made in colorful, bright plaid designs.
However, this hat has also become very popular in Jamaica and nearby islands. Here, the tam is usually knitted or crocheted and it's usually patterned in bright, vivid colors.
The bag-like shape of the hat is perfect for tucking away dreadlocks and tams have become a frequent accessory for those who practice the Rastafarian faith. Bob Marley frequently wore one, re-igniting the popularity of this hat.
26. Top Hat
Often referred to as one of the most sophisticated types of hats, the top hat for men is mainly characterized by its wide brim and a really tall, flat crown. It is a classic dress hat that was worn by several historical figures like Winston Churchill and Abraham Lincoln.
Hat Style
Initially, after its invention, the top hat was made of felted beaver fur that gave it a very unique look. Later, the fur was replaced by soft, nappy silk and eventually, even that was changed and now, these hats are made with plush fur.
History
Back in the 19th century, the top hat was like a mainstay of the Victorian style of life and whoever wore it then was believed to be a man of industry and someone who was highly dignified and well-to-do. However, with the progress of time and centuries, it is now a mere sketch of the upper-class privilege that it was once associated with. In today's time, this hat is quite a rarity and is mostly a part of a specific costume.
27. Toque Hat (aka Chef's Hat)
It has a fancy name, but you know the toque hat as a chef's hat. As soon as you see this hat, you know you're in the presence of somebody who can seriously cook. So where did this hat come from and why do chefs wear it?
History
It's kind of strange for a hat to represent someone's job, but the chef hat does. It's as recognizable as a fireman's helmet. But it may still surprise you to learn that this hat is one of the oldest on the entire list. The toque was worn as early as the 700s. And yes, it was worn by chefs.
Few people in those days had even rudimentary reading skills. Chefs who had studied various recipes were learned, educated men. They wore hats as an indication of their special status. But during times of political upheaval, learned men were considered dangerous.
A regime change forced chefs in the Middle East to leave the area and go into hiding in Greece, where they found shelter in monasteries. According to legend, this is where they began wearing hats that they adapted from the clothing worn by monks.
Style
The toque is a cylinder with a flat crown that sits on the head. It varies in height and often has pleats as well. Both the height and the peats of the toque have a specific meaning.
The height of the chef's hat usually shows the chef's position in the kitchen. The tallest hat goes to the head chef, the one in charge.
The pleats on the hat also have a meaning. According to culinary legend, a chef's hat has pleats to indicate how many ways the chef can cook an egg. A chef who has obtained 100 pleats and therefore knows 100 ways to cook an egg is the most experienced and skilled chef.
Toques are not always white but they usually are. This is only because it's customary to wear white in the kitchen to represent cleanliness and freshness.
28. Trapper Hat
Trapper hats are made to keep you warm in even the harshest cold weather conditions. This winter hat is distinct for the flaps over the ears and the full design that offers complete head coverage.
History
The trapper hat was created in the 1600s by trappers, according to Men's Journal. It was made from animal pelts to provide warmth. Trapper hats became popular during WWI, when they were worn by pilots who needed to stay warm while flying. Charles Lindbergh wore a trapper hat while making his famous solo flight across the Atlantic.
The trapper hat was popular again during WWII and still favored by pilots. The hat has never totally faded from popular fashion since. The trapper hat is most prized for its warmth but it also definitely has its own distinct style.
29. Trilby Hat
This is considered to be the fedora's "little brother," given such great similarity between the two, which is also why the trilby hat is often confused with the former type of hat. The main difference between the two is that the trilby hat has a smaller brim with a larger crown. Its back is also shorter than the front, a design that gives it a very angular look.
Style
Trilby hats are typically made straw, wool, tweed and rabbit hair. These hats are often adorned with feathers and ribbons in order to produce a very refined look. The major point in history that made these hats really popular was during 1894 when this hat was featured in a novel called "Trilby" by George du Maurier.
Coincidentally, the heroine of the novel also has the same name as the hat and soon enough, the novel became an international blockbuster success that greatly propelled the popularity of trilby hats.
Fashion
It is often believed that trilby hats are a symbolized fashion accessory for members of the upper class and you are likely to see most men wearing these hats at horse racing events all around the world.
30. Turban
There are many ancient hats on this list, head coverings that have been worn through the centuries. The turban, however, may be the oldest hat in history. It has been continuously worn for over 4,000 years. That means the turban is almost as old as the Great Pyramid of Egypt.
Turban
The turban is so old, it's impossible to know when it truly began. However, a sculpture dating to 2350 B.C.E. shows a Mesopotamium man wearing a turban on his head, according to CNN.
The turban has been worn extensively throughout the Middle East, India, Europe and Africa. It's a practical head covering that protects the wearer from cold, rain and sun. Turbans have also been worn as a status symbol and for religious purposes.
31. Tyrolean Hat
You usually only see the tyrolean hat during Oktoberfest. This is a traditional German hat that is still sometimes worn in Germany and nearby countries. You'll also see it in traditional German clothing.
History
The Tyrolean hat was first worn in Tyrol, Germany in the early 1800s. These hats are also called Bavarian hats, Austrian hats and Alpine hats.
Style
The hat has a tapering crown that forms a point in the front. Traditionally, the tyrolean hat is made with green felt. It has a short brim and usually has a band around the base of the crown. The hat is often embellished with feathers and other decorations.
32. The Umbrella Hat
Are hats about fashion or are they about practicality? Some hats are definitely more about fashion, while others combine practical use with good looks. But the umbrella hat is all about being practical and doing an important job: keeping you dry.
History
You may think that the umbrella hat is a modern invention but it was actually patented in 1880. According to legend, Robert W. Patten invented the hat umbrella when his umbrella broke. He began repairing umbrellas and became known as "the umbrella man."
Style
The umbrella hat is really considered a novelty product but it certainly does do the job of keeping the wearer dry. It's designed to look and function like an umbrella but it has a cap and straps that secure it to your head so you can walk around in the rain and/or the sun without suffering the effects of the weather.
33. Ushanka Hat
The ushanka hat is a popular choice in winter attire all around the world, though this hat is Russian in origin. In fact, the word ushanka means "ear hat." it may also be called a chapka hat.
History
This hat was inspired by a similar fur hat worn in the 1600s. But it was during the Russian Civil War of the early 1900s that the hats became part of standard military uniform.
Style
The ushanka is a fur hat with ear flaps. There are strings on the flaps, which can be tied so the flaps can provide extra warmth to the face as needed. There is also a visor that can be folded down for added warmth.
These hats are typically made of sheepskin or rabbit fur, though they are also made with faux fur.
34. Whoopee Cap
It's a silly name for a hat that some may say looks rather silly. And you may laugh, but you have definitely seen a whoopee cap lots of times. This hat may be best known as having been worn by Jughead, of Archie Comics fame. And at one time, this was a very trendy hat among young men.
History
The whoopee cap was all the rage in the 1940s, when Archie Comics first debuted. Jughead was definitely on the cutting-edge of style in those days, as young men his age were wild for the hat.
The cap was actually derived from a look popularized by factory workers. They inverted their fedoras and cut off the brims to keep their line of vision clear. Once they got a new hat to replace the old, the old hats were given to the workers' children, according to Seventeen Magazine, an expert on youth. Oddly, the cut-up hats became a popular look among young people and the whoopee hat was born.
35. The Yarmulke
The yarmulke is one of the most widely-worn caps in the entire world. This is a skullcup, also called a kaplah, that is worn by men who practice the Jewish faith. It has great meaning. Though all yarmulkes may look the same to the untrained eye, there are actual multiple styles that denote specific meanings that are understood within the Jewish community.
Types of Hats for Women
If you take a close look into the flamboyant Victorian Era, you will notice that it was an entire century of fashion and style. While the era was marked by grandiose clothing and fashion ornaments, the one accessory that underwent the biggest and the most dramatic evolution was none other than women's hats.
Changing Style
These are probably the only or one of the very few and rare headgears to have experienced such major changes in terms of their style, appeal, trends and symbols. From large bonnets to small bonnets, and plain hats to elaborately decorated ones, types of hats for women have progressed into a dramatic form of art. Interestingly enough, women are now also rocking baseball caps in the name of hats!
Hats in History
Since ancient times, ever since the origin of these elaborate headgears, modern-day hats are a true fashion trend and symbol. The hat styles from the Edwardian era were thoroughly influenced by the Art Nouveau in the 19th century, an art movement that is marked by an international style of architecture and decorative arts. The main feature of this era was characterized by wide-brimmed hats coupled with pompadour hairstyles.
Britain's Influence
The British fashion is another great depiction of different hat styles and also evidence of these headbands accentuating numerous fashion trends. Queen Elizabeth has massively popularized the use of hats as a fashion symbol, which is why hats have never lapsed in popularity in Britain.
Hat Trends
Ever since those times, hats have gone in and out of the fashion industry and have made numerous theatrical comebacks. There is a hat for every possible occasion, be it weddings, birthdays, funerals and parties, to name a few. While becoming widely acclaimed fashion accents, women's hats have also been regarded as a symbol of status and class. As the old adage goes: "if you want to get ahead and get noticed, then get a hat."
Different Types of Hats for Women
Given their incredible revolutionary history, there is a plethora of different types and varieties of hats for women, each with its unique and distinctive size, features, looks and history. These are some of the most popular and different types of hats that have greatly evolved over the years and have become true fashion and style symbols for women.
CHART: 10 Most Popular Hats for Women
All Hats for Women
1. Beret
The name beret comes from the Latin word birretum, which means "cap." This hat was quite popular in ancient times and its popularity continues even in today's time. The beret holds quite an unlikely, powerful history and has transformed from a simple, peasant's hat into quite a unique political statement over the years.
Hat Style
The beret is a soft, round-shaped brimless cap that is usually made from sturdy and strong wool felt. This is a kind of fabric that prevents the passage of water or wind through it. The design of this hat resembles a tightly-fitted crown that allows it to stay put over the head without the use of an elastic material.
History
During the early 1500s and 1600s, berets became quite a favorite head accessory among the poorest classes of people. The primary reason behind that was the cheap and inexpensive manufacturing of the felt material.
After that, during the 1700s, the hat turned into quite a political statement when a leader of the Carlists wore a red beret in the Second Carlist War. Following that, the blue beret became a symbol of mountain warfare in France and the French Army started wearing it to signify their status as elite members.
Variations
-The Balmoral bonnet is a variation of the beret that was popular in Scotland in the 16th century, says the Scottish Tartans Authority. Made with knitted wool, the Balmoral bonnet had a very large, flat crown with a band around the lower edge. Often, it was decorated with a pom pom at the top and traditionally, it was blue in color. The Balmoral bonnet eventually shrunk in size until it much more closely looks like traditional beret.
-The caubeen, also known as the traditional Irish beret, has a stiff front face with a sloping crown. It is typically adorned with metalwork and a feather on the front and it is usually green.
Modern Look
Finally, in the early 1900s, beret hats went on to become a fashion statement for women, particularly the black beret. It becomes a symbol of bohemian chic and has been worn by several poets, singers and artists.
2. Bonnet
Bonnets are simple head coverings with a long history, but the style really reached its heyday during the Victorian era.
Hat Style
Bonnets became more stylized in the 1800s, often adorned with ruffles and embellishments. The bonnet can be as simple as a piece of cloth fabric with two strings on either side that are used to attach the bonnet under the chin to large pieces of fabric with stiff brims that are adorned with lace and ribbon.
Bonnets are not often seen in popular fashion but they are still worn by some religious groups.
3. The Breton Cap
Also known as a fisherman's hat, a Greek fisherman's cap, a mariner's cap and a John Lennon hat, the Breton hat is a soft cap with a flat top and a stiff, short brim in the front.
History
Popular legend holds that the Breton cap was invented in Greece in the late 1800s among fishermen and other workers. The hat became hugely popular in the 1960s when John Lennon wore one during the Beatles' first tour of the U.S. in 1964.
Fashion Evolution
In more recent decades, the Breton cap has become a popular women's fashion accessory. Many top stars have been seen wearing this cap. Usually, it's positioned on an angle for maximum style effect.
4. Bucket Hat
The bucket hat began as a practical headwear used by Irish farmers and fisherman, who were frequently exposed to rain and wanted to keep their heads dry. The downward-slanting brim allowed the rain to roll right off.
The hat was also made to be soft and foldable, so it could be tucked into a pocket when not needed. The style was so useful, it was used by militaries around the world beginning in the 1940s.
Fashion Evolution
Bucket hats made their way into popular fashion in the 1960s. The look became super trendy again two decades later, when rappers began wearing bucket hats in a now-classic 180s look. Bucket hats are still a frequently-seen accessory that adds a casual look to any outfit.
5. Cartwheel Hat
The cartwheel hat is also called a pancake hat and a platter hat because it is a very wide-brimmed hat with an almost completely flat crown. The wide brim is very stiff.
History
Cartwheel hats were all the rage in 1940s and 1950s, when Dior used the style to accompany many new fashions. Cartwheel has became more lavishly embellished as they gained popularity, becoming adorned with silk flowers and ribbons.
6. Cloche Hat
Cloche hats gained massive popularity during the 1900s due to their unique and quite attractive bell shape. The name of the hate comes from the French word cloche, which means bell. Cloche hats are fitted, bell-shaped hats that were typically designed to be worn low on the head, which made them drop all the way to the forehead.
History
The cloche evolved from the mushroom hat, a rounded hat with a downward-sloping brim that looks like the cap of a mushroom. The mushroom hat first appeared in the 1870s and ultimately inspired the cloche.
Hat style
Cloche hats are more towards the vintage side given their classic appeal and look. They are usually made from a variety of felt materials in order to make them stick to the head without them slipping or moving all the time. While these hats were worn quite plain back in the days, the modern times have greatly upgraded them and now you can find a variety of cloche hats decorated with embroidery, feathers, appliqués and jeweled brooches.
Cloche hat hidden meanings
Interestingly though, many women used to affix different styles of ribbons to their cloche hats, which was a way of conveying a message about themselves. For instance, an arrow-like ribbon on the hat indicated that even though the wearer was single, her heart already belonged to someone else. On the other hand, a flamboyant ribbon style meant that she was single and ready to mingle.
7. Cocktail Hat
In the 1930s, it was quite common for women to wear daytime hats. But in the evening, a daytime hat just wouldn't work. You wouldn't wear a fedora with a cocktail dress, after all. Women needed a smaller, more fashionable hat to be used as an accessory and not as sun or rain protection. This is how the cocktail hat was born, according to Royal Hats.
Hat Style
Cocktail hats are worn on the top of the head or off to the side. They're small and dainty by nature and usually highly embellished. They are somewhat different from fascinators because cocktail hats have a visible base, where fascinators do not.
Royal Fashion
Royals around the world have been pictured wearing cocktail hat looks often. Princess Beatrice of York, Kate Middleton the Duchess of Cambridge and Empress Michiko of Japan have all been photographed wearing this hat style.
8. Derby Hat
Large, heavily-adorned hats have become as ubiquitous with the Kentucky Derby as the horses themselves. Derby hats are always the stars of the horse race that has been graced by celebrities and royals from around the world since 1875. However, the embellished Derby hat is a much newer trend than most people think.
History
Since the first Kentucky Derby in 1875, fashion has been an important part of the event. It has always been customary for people to don their finery for a day at the races. Women and men alike wore the popular hat styles of the day. Until the mid-1900s, it was common to wear hats as a fashion accessory all the time.
Big, dramatic Derby hats with wide brims and lots of ornamentation first gained popularity in the 1960s. The trend really became favored in the 1990s, according to NBC. Now, it's considered to be standard Derby attire to wear an elaborate hat and the bigger, the better.
Style
Wondering where to get a great Kentucky Derby hat? You can buy these hats online any time, but you'll find a larger selection around spring. This is when race tracks open and when the Derby itself is held. Many people make their own Derby hats, because nothing shows off your personality like a custom hat. Start with a straw hat or a floppy hat and get creative if you want to play around with making your own hat.
But if you get the chance to go to Louisville, Kentucky where Churchill Downs is located, you'll find hats for sale everywhere in early spring.
9. Fascinator Hat
If you have been following the lives of the British royals, you probably know all about. These are elaborate headgears that are clipped to the wearer's head and they make for an extremely elegant and an eye-catching fashion accessory.
Royal Fashion
True to their name, fascinator hats are actually quite interesting and also a very popular choice of headwear among women of the royal family. This term gained prominence in the fashion world, especially in Europe, sometime during the 17th century. Before that, the former version of the fascinator hat was basically just a lacy scarf that women used to wear and wrap around their heads. The primary reason behind wearing it in this particular manner was to give the wearer a kind of a mysterious aura.
Modern Style
The present, modern version of these fascinator hats came about as a result of the works of a New York milliner called John P. During the 1960s, John decided that it was time for these hats to make quite a comeback so he rebranded the little cocktail hats that were once referred to as "clip-hats." The term "fascinator" began to appeal to a lot of women, due to which many of them began rocking these already-super-famous hats, making them even trendier than before.
10. Floppy Hat
Often paired with elaborate and flowing skirts, floppy hats were worn with great self-confidence and style by most women during the 18th century. They are also called "Gainsborough hats," primarily due to the fact that they were featured in several Gainsborough paintings.
Hat Style
Floppy hats are distinguished by their wide brims and elaborate decorative accents like large plumes, fancy ribbons and blooming flowers. In the early 20th century, floppy hats began to be associated with symbols of secrecy and mystery especially after Greta Garbo, the Swedish-American film actress, wore it to perfection in the film version of "Anna Karenina." She looked very alluring and intriguing, as the brim of the hat was made to dip over one of her eyes in a seductive manner.
Modern Fashion
The modern floppy hats have become more of a beach-headwear accessory, since the wide brim of the hats offers increased protection against the sun. Most women complement their huge floppy hats with a pair of dark shades or sunglasses, which is a great fashion statement in itself.
11. Half Hat
The half hat became popular during the 1950s, when women's hats were in their heyday. There were tons of styles to choose from and it was truly the must-have accessory of choice for any well-dressed woman. The half hat was a great way to stay in style and still show off your hairdo.
Style
The half hat is a small, crown-type hat that fits across the top and back of the head, coming down on the sides and usually stopping at the ears or below the ears. It was a snug-fitting hat that left the hairline and the back of the hair exposed. A popular half hat style was the saddle hat, named for its shape. Half hat styles were shaped with wire but were made to be very lightweight.
12. Kettle Brim Hat
The kettle brim is a classic hat style with a simple design. This hat can be made in any material as long as it's circular with a short to medium brim that is turned up at the edges. The crown is rounded and usually, these hats are decorated with ribbons.
Newsboy hat
The newsboy hat, or newsboy cap, has become a more popular fashion choice among women in recent decades. It's a variation on the classic flat cap but it has a rounder body. The top is made with six or eight panels and it has a small, slightly curved brim in front. The newsboy cap is also called a baker boy hat.
History
The flat cap was first created in northern England around the year 1300 but the newsboy variation wasn't seen until the early 1900s, according to Fashionable Hats. The new cap immediately became popular with the newsboys who sold papers on street corners, which is how this hat got its nickname.
Variations
-There is a variation of the newsboy cap known as the apple cap. This is an eight-panel hat that is slightly larger than the standard newsboy hat style.
-The "baggy green," also known as the cricket cap, is really a variation of the newsboy cap. This is a soft (baggy) cap made up of a paneled crown with a short front bill. It is worn in a bright green shade by Australian cricket players, which is how the cap got its nickname "baggy green."
-The rastacap, also known as a Rastafarian cap and a Jamaican cap, is a type of apple cap or newsboy hat. The hat is worn as a symbol of the Rastafarian religion. People who practice this religion also often wear tam hats.
13. Papakha Hat
The papakha has been worn by royals for decades, but you probably called it a fur cap. This hat has been worn by royals like Kate Middleton, Queen Beatrix, Queen Elizabeth and many others. Celebrities also wear this fur cap as part of their glamorous winter outfits
History
The papakha has been around for centuries. In the 1800s, the Russian army used this fur cap as part of their standard uniforms. The hat has since become a popular accessory for women's fashion.
Style
This hat is a simple circle with a flat crown that is made in varying heights. The papakha is made of fur or faux fur.
14. Newsboy Hat
The newsboy hat, or newsboy cap, has become a more popular fashion choice among women in recent decades. It's a variation on the classic flat cap but it has a rounder body. The top is made with six or eight panels and it has a small, slightly curved brim in front. The newsboy cap is also called a baker boy hat.
History
The flat cap was first created in northern England around the year 1300 but the newsboy variation wasn't seen until the early 1900s, according to Fashionable Hats. The new cap immediately became popular with the newsboys who sold papers on street corners, which is how this hat got its nickname.
Variations
-There is a variation of the newsboy cap known as the apple cap. This is an eight-panel hat that is slightly larger than the standard newsboy hat style.
-The "baggy green," also known as the cricket cap, is really a variation of the newsboy cap. This is a soft (baggy) cap made up of a paneled crown with a short front bill. It is worn in a bright green shade by Australian cricket players, which is how the cap got its nickname "baggy green."
-The rastacap, also known as a Rastafarian cap and a Jamaican cap, is a type of apple cap or newsboy hat. The hat is worn as a symbol of the Rastafarian religion. People who practice this religion also often wear tam hats.
15. Peach Basket Hat
The peach basket hat was an overnight trend that took America by storm. The look quickly caught on and made its way to Europe, where it quickly became a popular choice in royal fashion.
History
The peach basket hat seems to have come out of nowhere in 1908, an overnight sensation that quickly became a star of the fashion scene. The hat is named for the actual baskets that were used in the U.S. to gather fruit from trees.
Almost as quickly as the hat became a trend, it fizzled. Peach basket hats vanished as suddenly as they had appeared and were not really seen again until the 1950s.
Style
Peach basket hats have a basket-like shape with a flat crown and straight sides. The brim of the hat is slightly turned out to flatter the face. Peach basket hats are covered in soft fabrics and embellished with ribbons, flowers and other decorations.
Queen Elizabeth and many other royals have worn peach basket hat styles with their spring and summer fashions, which has kept the hat alive in the modern fashion scene.
16. Pillbox Hat
The most famous wearer of the pillbox hat is probably Jackie Kennedy, the First Lady who was known for being fashionable. This is a classic look but also dated. Pillbox hats are not seen often anymore, but it is a well-known style addition.
History
According to the Fashion Encyclopedia, the pillbox hat was invented in the 1930s. They were inspired by actual pillboxes to create a small, brimless hat with a flat top and straight sides. This simple little hat became a fashion must-have after WII, reaching its peak in the early 1960s.
17. Sailor Hat
Originally designed for the U.S. Navy, sailor cap styles have become highly popular as a women's fashion accessory. The cute cap has a sporty look that pairs well with summer styles.
History
The classic sailor cap, or sailor hat, was added to the standard naval uniform in 1852. It evolved into the now-classic sailor cap style in the 1880s, when it became a white cap with a rolled-up brim and low, rounded crown made from canvas. Later, the canvas was replaced with cotton. The white sailor hat is also known as the Dixie cup.
18. The Sou'Wester Hat
The sou'wester was originally a men's hat. It's also known as a fisherman's oilskin hat because it was worn by Gloucester fishermen. Over the years, the hat evolved to become a woman's style.
History
Fishermen working in harsh conditions in the 1800s wore oiled caps that were nicknamed Cape Ann sou'westers because they were so widely used around Cape Ann, Massachusetts. The hats were made with soft, oiled canvas and lined with flannel to provide warmth and weather protection.
Style
The traditional sou'wester hat had a high crown with a flaring, wide brim that was often longer in the back than the front. It became popular in women's clothing in the late 1800s and became a trendy accessory in the 1920s and 1930s. Wider brims were introduced in the 1960s.
19. Straw Hat
Several types of hats have been made in straw hat versions, which are cooler to wear than most fabrics.
The Panama hat is almost always made in straw. The classic boater hat is also typically made in straw.
20. Sun Hat
What started off as a simple way of protecting women's faces from strong heat and dust eventually became one of the most prominent head accessories and statements in the world of fashion. Sun hats were also called so because of the function and purpose they served.
Hat Style
The sun hat is huge and wide with a long brim that helps cover almost the entire head and face of the wearer. Originally, these hats were majorly worn by peasants and field-laborers that used to work outdoors under the scorching sun so they were mostly used as summer hats.
The standard sun hat consists of a small, short crown and a very wide brim that was just big enough to cover the wearer's entire face. Sun hats are probably one of the very few rare and unique hats to have undergone such an elaborate transformation
History
In the late 1700s, the functionality of sun hats was coupled with style and they became a major fashionable accessory of their own. The typical, average straw hat transformed into this incredibly elegant headpiece, often decorated with fancy lace, pretty flowers, and extravagant ribbons.
Modern Style
The modern sun hat has been reborn beautifully and also contains remnants of the past. They reflect the old times and styles of hats from the past like the fedora, cloche and straw hat. Modern versions of this type of hat are super trendy, sophisticated and carry beautiful embellishments like ribbons, metallic threads and an array of gorgeous colors.
21. Vagabond Hat
The vagabond hat was popular in 1950s fashion and you can still find this style in hat shops to this day
Style
The vagabond hat has a medium-high crown that is dented in the center and a wide brim of varying widths. This hat is worn tipped at an angle.
Our list of the top hat stores online here.

Read more about our hat size chart and sizing a hat here.
Fashionable Hat Types
There are different types of hats that are meant for different occasions, so if you ever feel like splurging, get one of each and turn your wardrobe into a hat affair! You can also include other varieties like Panama hats, Derby hats, newsboy caps and flat caps for more and better options!
Historic and Cultural Hats
Some of the types of hats that people know today originate in deep cultural roots, religious purposes and other historic uses. However, there are many types of hats that were important throughout history that never caught on in popular fashion. 
The ayam hat was once an important part of Korean dress, as explained by Word Cracker. It was a hat that was wrapped around the head that had large, round ear flaps. It was worn for centuries during the Korean Joseon Dynasty, which ended in 1897. 
The barretina is strongly associated with its cultural past. According to Hat Guide, it was worn widely in Catalonia until the 19th century. The hat resembles a bag made of wool sitting atop the head. It is usually red or purple in color. Most famously, Salvador Dali wore a barretina, which gave the hat a new surge of popularity in the early 20th century. 
The bearskin hat is definitely one of the most recognizable types of hat in the entire world, but most people have never worn one. These are the tall, fuzzy hats that are only worn by the palace guards in England. You know them as the soldiers who stand around Buckingham Palace and never smile. 
The bearskin hats they all wear date to the 17th century. They are ceremonial hats and in fact, they are made from the hide of American black bears, according to Londonist. The hide is taken from the annual black bear cull in Canada. The British Army takes 100 skins for bearskin hats every year.
Similar to the bearskin hat is the busby, a military hat worn by Hungarian hussars. The busby is a cylindrical fur cap with a flat top, rather than a rounded one. It is embellished with a cloth bag hanging from the top of the hat, a practical addition that protects the wearer from saber cuts. This hat was popular as military headdress in the early 1900s, according to Hat Guide.
The bhaa gaaule topi is a very recognizable black cap with a high front face that is adorned with a metallic symbol. This hat is part of Nepalese traditional dress and holds an important place in the history of that region, according to the NIB Foundation.
The bicorne hat was first worn by one of the most famous military leaders in all of history: Napoleon. The bicorne actually came after the tricorn hat that was worn during Colonial times in the U.S., according to the Kingdom of This World. The tricorne was worn by George Washington. Napoleon created his own look with the bicorne, a tall, flat hat that angles downward on each side from a high, sloping crown. 
The biretta is worn by Roman Catholic, Anglican and European Lutheran members of the clergy. This hat has three or four ridges and usually has a tassel attached. The color is significant to religious rankings. Cardinals wear red, bishops purple and priests wear black. This is a medium-tall, round cap with a sloping crown.
Boudoir caps were once worn by women in the 1800s and early 1900s to protect their hair as they were getting dressed and undressed, according to Vintage Fashion Guild. The boudoir cap is an embellished piece of fabric that sits right over the hair. 
The cappello Romano literally translates to "Roman hat." This is a round hat with a low crown and a wide brim. It is typically wool or felt and it is strongly associated with members of the Catholic clergy. The crown usually has a band or cord that indicates dignity. The Pope wears one of these hats in red with a gold band, according to the New Liturgical Movement.
The Gandhi cap, or Gandhi topi, was the hat worn by Gandhi in the 1920s. He wore it as a true fashion statement, part of his plan to wear only Indian clothing, as explained by Phaidon. The hat itself became a symbol of Indian nationalism. It's made from handspun khadi cotton and has a hollow center. It has an oval shape, high sides and a flat top.
Very similar to the Gandhi cap is the dhaka topi, a traditional Nepalese hat also known as the Nepali topi. This hat is worn by bridegrooms during the ceremony and is worn for ceremonial occasions and important festivals. 
The Ghutra is one of the most recognizable head coverings in the world, though many don't even know what it's called. This is a square piece of cloth that is folded into a triangle when it's not being worn. The cloth is held in place with a simple fabric band. This is one of the oldest hats in history. The first pictures of the Arabian peninsula show men wearing this hat. 
The kofia is worn all around the world because it is typically worn by men of the Islamic faith. The kofia is a cylindrical hat with a flat crown and no brim, a small cap that is worn regularly in Muslim and Swahili cultures.
Small, simple hats that are little more than round circles topped with flat crowns are a very common accessory throughout the world. This is because it is required in the Muslim religion for men to wear a cap to cover their heads during prayer. These hats have different names around the world. They may be called kufis, karakul caps, droppa caps and kopiah caps. 
The mitre or miter is a fancy hat worn by bishops in the Roman Catholic, Anglican and Lutheran churches. This hat has two halves that are shaped like shields in the front and the back. Two lines of fringe hang off the back. 
The montera is better known as a bullfighter hat. It's worn by both men and women and it's part of a folk costume that is still worn on the Iberian peninsula. 
The mortarboard has become a symbol of graduation. This is the flat, square cap that sits on the head thanks to a small, soft cap. Tassels and other decorations are usually added to the mortarboard, which evolved from a type of hat worn in the Middle Ages. 
The shtreimel is a fur hat that is worn by Jewish men on religious holidays, festive occasions and sometimes on a daily basis. The shtreimel is worn over the yarmulke, the traditional Jewish cap. 
The Tudor bonnet isn't a design that has really aged well. It definitely looks like a hat that was worn in the 1500s, when Henry VIII ruled. The Tudor bonnet looks a bit like two throw pillows put together and placed on someone's head. It is two large squares, one stacked on the other, with one or more decorative tassels. The hat, once quite a trendy item, is now worn only as part of academic clothing during ceremonies and special events.
The zucchetto is another very old hat that has been continuously worn since the 1200s. It is a skull cap worn by Roman Catholics. It is worn beneath the biretta and the mitre and also worn alone. The color of the zucchetto is determined by the wearer's rank within the church. The pope wears white, cardinals wear red, bishops wear purple and priests wear black, according to the Encyclopedia Britannica.
Hat FAQs
You can know everything about all the types of hats in the world and still not know enough information to successfully and beautifully wear hats in your wardrobe. If you want to know how to wear hats, how to pick a hat to wear and answer all your burning questions about hats, you're not alone. Get your questions about hats answered and become a true hat expert.
Which women's hats are in style?
A hat is still a great accessory when you want to pull a look together and add an extra touch of style. According to Nordstrom Trunk Club, a boater hat, Panama hat or sun hat is perfect for warm weather wear. In cooler weather, stick to a beanie cap or a beret. A newsboy cap is also perfect for a fall or winter look. 
Meanwhile, the classic baseball cap can be worn in all seasons, as can the bucket hat and the cowboy hat. 
What is the most popular type of hat?
In the U.S., it's hard to know which is the most popular type of hat. Many surveys report that baseball hats are the most popular. However, Amazon's top best selling hats are all beanies.
Why do people wear hats?
There are all sorts of reasons people wear hats. They can be used to keep the head warm in cold weather, to provide sun protection in hot weather, to keep the wearer dry in wet weather. Hats have also historically been used as a fashion statement. They can be worn as a symbol of religious belief or status. Sometimes, hats are worn to cover the hair or a lack of hair!
How do you choose which hat to wear?
Trying to find that perfect touch to complete your outfit is tough. When choosing which hat to wear, let the weather be your guide. If it's cold and rainy, a straw hat or a fancy Derby hat isn't a great choice. 
The hat you wear is also determined by what else you're wearing. If you have on jeans a T-shirt, a baseball cap is a perfect and cute topper. But that same baseball cap would look a bit strange if you paired it with a button-down pantsuit. For that, you might want a fedora. 
Let the weather and what you're wearing be your guide and choose a hat that will match accordingly.
What type of hat suits your face shape?
The shape of your face will suit certain hat types best. Hats.com looked at every common face shape and paired them with the right hats. 
If you have a longer face, hats that have a wide brim will work better for you. A cowboy hat, sun hat, floppy hat, any hat with a large brim will best complement your features.
Those who have a rounder face shape should stick to beanie cap styles, fedoras or cloche hats.
Square-shaped faces will look great with floppy hats and other wide-brim styles, such as cowboy hats and sun hats. 
Heart-shaped faces look best with a fedora, baseball cap or a newsboy cap. The short brim helps de-accentuate the wider forehead of a heart-shaped face. Floppy hats will add too much volume and won't suit the heart-shaped face.
Oval faces can wear just about any hat style, so enjoy! Experiment with different looks and enjoy playing with women's hat fashion.
How do you match your hat to your hair?
According to style experts who spoke to Harper's Bazaar, some hairstyles really do complement specific hat types. If you're wearing a wide-brimmed hat, for example, a simple hairstyle will do. Try wearing your hair long, with just a little wave.
If you're wearing a smaller hat, like a fascinator or a cocktail hat, let the hat stand out by wearing a sleek hairdo. A bob haircut complements this type of hat well. If you have longer hair, try a low bun at the nape of your neck. For a pillbox hat, try wearing a side bun under one ear.
Hats that are tiled to one side can be worn with a ponytail. This allows the hat to frame your face. 
How do you pack and travel with hats?
Now that you have some fabulous hats to wear, how do you take them with you on trips? Packing and traveling with hats can be pretty tricky. With a few expert tips from Travel + Leisure, you can pack hats and travel with them like a pro.
Flip the hat upside-down so that the top of the hat, or crown, is laying flat down. Fill the inside of the hat with small items you're packing, such as undergarments and socks. 
Place the hat with the items in it at the bottom of a suitcase, this time facing the hat the right way up so that the crown is pointed toward the ceiling. Finish packing!
How do you make sure a hat stays on?
Some hats come with straps to keep headwear in place. However, for some styles this just isn't an option. You can use a hat pin or hair pin to hold your hat in place. However, you need something to stick the pin in. Gather up a section of your hair and hold it in place as you put your hat on and then stick the pin through the hat into your hair. This will help the hat stay where you put it.
You can also place a row of bobby pins across the top of your head to make a shelf, of sorts, that keeps the hat in place.
What age should you stop wearing your hat backwards?
If you ask when you should stop wearing your baseball cap backward, you'll get a bunch of different answers from a lot of different sources. The truth is, style is always a personal choice. Anyone can wear a baseball cap backward at any age. If you feel it, wear it!
Can a man wear a hat indoors?
According to manners expert Emily Post, it is perfectly proper for men to wear hats outside, on public transportation of any kind, on elevators and in public buildings such as airports, post offices and the lobbies of hotels and office buildings. It is also okay to wear a hat at any sporting event, indoors or out. 
Hats should not be worn inside someone's home, when being introduced to someone or in a house of worship, unless the hat is a ceremonial or religious head covering. Men should not wear hats indoors at work unless it's required by the job. Hats should not be worn in public buildings like schools, courthouses and libraries.
It's also considered rude to wear hats in restaurants or coffee shops, at any indoor performance or movie and when the national anthem is performed at any time.
Can a woman wear a hat indoors?
The rules of wearing hats are a little different for women. If you're wearing a fashion hat, then it's perfectly okay to wear a hat indoors if you're in someone's home, at a garden party, at a wedding or at a luncheon. 
It's also okay for women to wear hats during performances, including indoor movies. Women can also keep their hats on when the national anthem is played.
The only time a woman really needs to take off her hat, according to the rules of etiquette, is when she is indoors at work or when the hat is blocking someone's view. 
Can ladies wear hats in church?
It's perfectly okay for women to wear fashion hats during church services and religious services. 
Can a woman wear a hat to a funeral?
Because funerals are a type of ceremony, it's okay for hats to be worn during the services. Women can wear their hats indoors or out.
Is it rude to wear a hat in a restaurant?
Men should always take their hats off while in a restaurant. Women should remove unisex-style hats, such as baseball caps, while inside restaurants. 
Why shouldn't you put a hat on a table?
Like many superstitions, the belief that placing a hat on a table is bad luck has somewhat murky origins. It may be due to the fact that hair was considered to be unclean, so placing a hat where food is served is unpleasant. Because lice can live in hats, this may also have something to do with the superstition about placing hats on tables.
Is it bad luck to wear a hat in the house?
There may also be a supernatural connection to the myth about hats and bad luck, because some believed that evil spirits could live in the hair. Placing hats on tables could spread those evil spirits.
Do hats do damage to your hair?
Most of the time, wearing a hat won't do your hair or your scalp any harm. However, there are exceptions. Wearing a tight hat will restrict blood flow to the scalp, which can cause temporary hair loss. Wearing a tight hat very frequently can lead to permanent hair loss. 
Hair breakage can occur if you're wearing a hat that is made with rough material or a lot of decorations that snag the hair. Be careful when placing and removing a hat that may snag your hair and use strengthening shampoo and conditioner to prevent hair breakage. 
Why did women's hats go out of style?
Look at the old black and white movies from the 1930s and 1940s and it's practically a fashion show for hats. The great ladies of the silver screen, like Ingrid Bergman and Bette Davis, made hats look positively fabulous. But nowadays, hats aren't really worn on a daily basis as a regular fashion accessory. Why the change?
Wearing a hat didn't start out as a fashion statement for women. it's actually written in the Bible that women should cover their heads after marriage, a tradition that is still observed in orthodox Judaism. 
Women's hats didn't fade from regular fashion until the 1950s and 1960s, when hairstyles became more elaborate. Hairdos like the beehive and the popular teased look from the 1960s made wearing hats unfashionable. More recently, hats have become a popular fashion accessory again.
Are there any more hats?
History has been full of hats. There have been many military, religious and fashion styles of hats over time. Some hats, like the hard hat, are worn only in very specific circumstances. This list covers just about every type of hat you could name, but there are several more military, cultural and historic hats that have existed in time.
Sources: