The bucket hat is back and so before you go and get one, here is a close look at what is a bucket hat, what is is its history, the pros and cons and where to get it.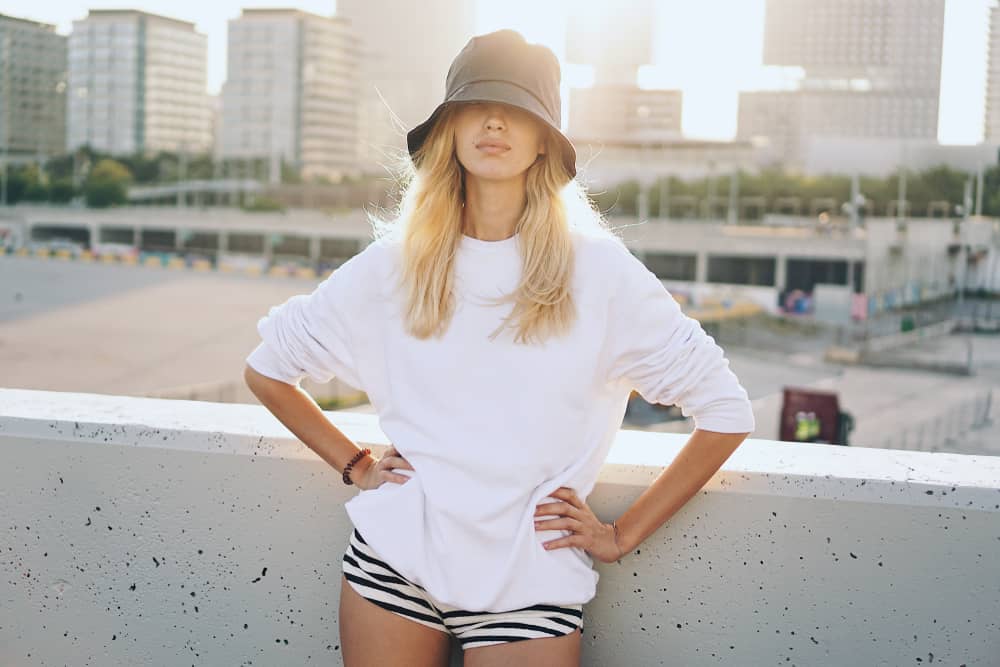 Bucket hats are still on-trend in 2021
They are versatile, worn by men and women in several circumstances
Bucket hats can be both functional sun protection as well as trendy streetwear
Popular amongst males and females, on the beaches and on runways, the bucket hat is having a moment in fashion. This is, however, not its first. Having been around for years, this hat can now be seen in almost every high street shop and is just as popular for its style statement as it is for its functionality. Let's take a look at what it is, how to wear it, and how it all started.
Table of Contents
What is a bucket hat?
So what is this hat and how does it look? Traditionally made from cotton or wool, bucket hats have a narrow downward sloping brim, sometimes with eyelets over the crown of the head for ventilation.
This style of hat is totally unisex and equally suited to and worn by men and women. The hats these days are often still made from a heavier cotton-like canvas, or else lightweight nylon or waterproof fabric that can be easily folded up and carried in a pocket or bag. The hats are sometimes fitted with an under-chin strap for sporting purposes, but more often than not, they are without one.
Continuing to trend in 2021 after a few seasons on the runway, this hat is now popular streetwear. Seen all over TikTok and beaches this summer, the hat is both stylish and functional, offering protection from the sun for your face, neck, and ears. It's a lightweight hat that can be made from more luxe fabrics, as well as denim, heavy cotton, lightweight synthetic materials, wool, and tweed, depending on its use. For sports such as hiking or fishing, polyester is favored for its weight and durability.
If you're looking for alternatives to bucket hats, the beanie is the winter equivalent. Both popular amongst men and women and worn for sports or as a fashion statement, the beanie is a good seasonal alternative to bucket hats. Other alternatives depend on your purpose for wearing the hat. Both as a style statement or as sun protection, you have an almost unlimited number of hat styles to choose from.
How to wear a bucket hat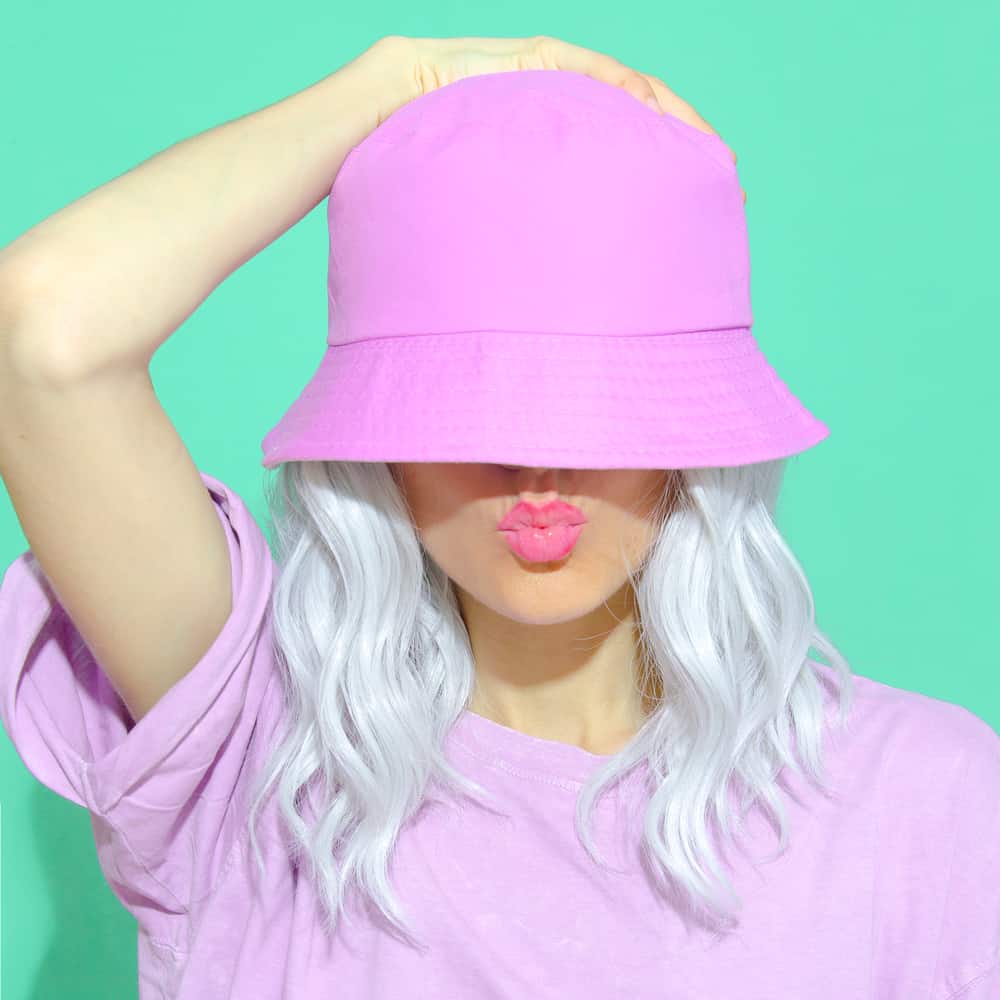 If you've now decided you want in on the trend, but aren't sure how to wear it, don't overthink it! You can't go too wrong with this style of hat. The hat is available in so many colors, fabrics, patterns, and variations that you have the option to choose a bucket hat that is true to your style. Whether it's neutral-colored cotton, a bejeweled and sparkly rainbow-colored version, or a patterned polyester version that'll spice up your fishing outfit, with so many on the market these days, you have options.
Depending on how polite your company is, wearing hats inside or at tables is traditionally not done, period. Aside from this, wearing at the beach, on the streets, as a fashion statement to compliment your outfit or as a functional piece of clothing to keep the sun off your face, hair up or down, the bucket hat is one of the most versatile hats you can wear, and spans cultures, subcultures, age, and demographics.
Pros and cons of a bucket hat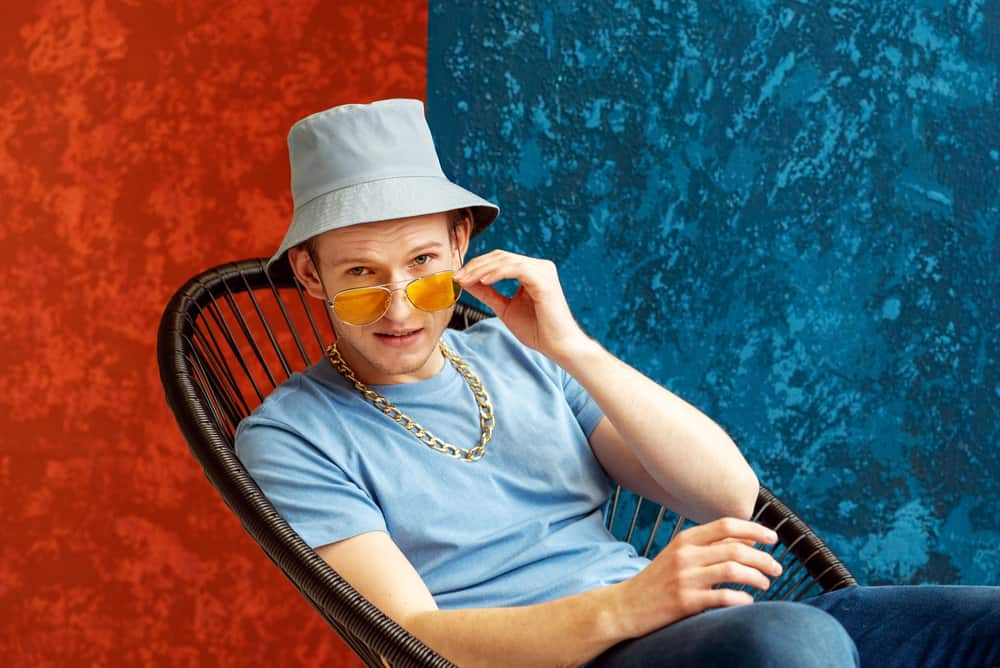 If you're still on the fence and weighing up whether this hat is a good idea for you or not, this list of pros and cons may help. Feel free to add your own to this if it'll help you come to a decision!
Pros
Versatile – sports and streetwear options
On-trend
Offers all-around sun protection to your head, face, ears, and neck
Can be both dressed up and down
It comes in a number of fabrics, colors, and 'styles', offering you more of a selection in feeling like an individual while still being on trend
Easily transported for holidays and trips – can be folded into a pocket, bag, or suitcase without losing its form
Cons
Sun protection is limited with narrower brimmed versions of the hat
It doesn't accommodate all updo hairstyles on women (for example, a high bun on top of the head)
The cons list is a bit of a struggle. There really aren't any downsides to the bucket hat, and it is one of the easiest hat styles to wear that has come to mainstream fashion for years.
History of the bucket hat
The bucket hat was not designed with fashion in mind and was a purely functional accessory for many years before becoming a more mainstream style. While aesthetics weren't the design inspiration behind this hat, something more natural was: the rain. The hat was first conceived of by Irish farmers and fishermen to protect against the rain.
Fitting neatly over the head with a wide downward sloping brim for the rain to fall off, this hat allowed not only dry heads, but clearer vision without water running down these men's faces, and the fact that it was fabric and folded neatly to fit inside a pocket was just a bonus. Initially made from wool, this also made the hats were naturally water-resistant. After a few years, the standard version of this hat was issued in olive cotton amongst the troops in the 1940s and then in the Vietnam War in the 1950-70s.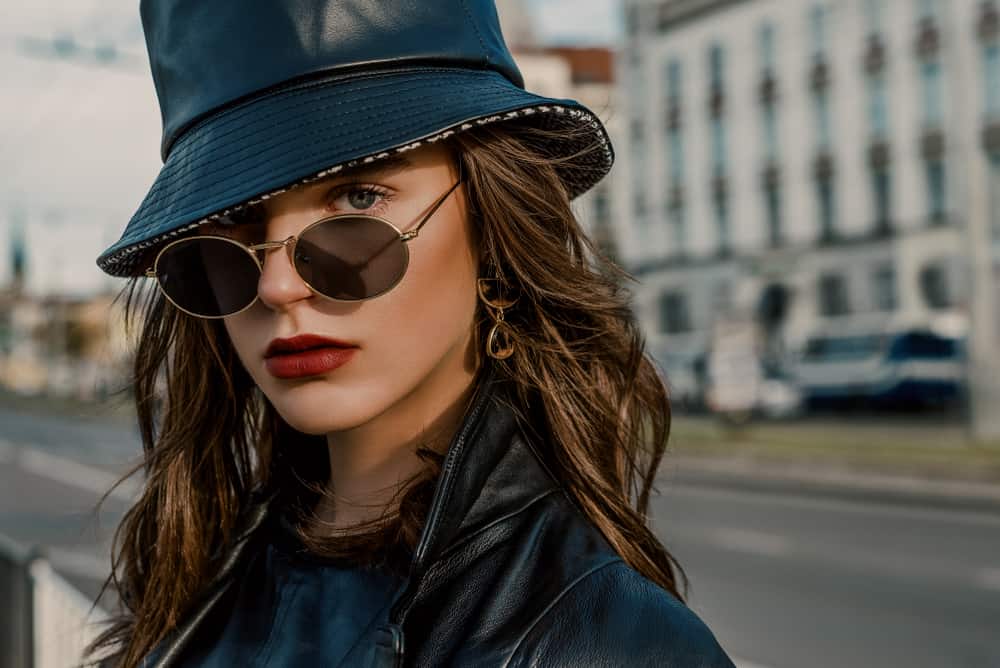 At some point during this period, in the 1960s, the humble bucket hat made its transition from function to fashion. Cotton and tweed were substituted for felt or stiffer fabrics, and then in the 1980s, the hip hop scene cottoned on to this trend. With rappers wearing these on album covers and in music videos, this launched a bit of a trend, with others being encouraged to don the same style of hat and propelled them further into mainstream fashion.
Dismissed in the 1990s, the bucket hat went out of style to be favored by more glamourous and less utilitarian style hats. This changed once again in late 2018, with the hat-making a comeback on runways by some top designers. Coming out in a variety of materials, colors, and prints, with designers playing with brim depth, ties around the hat, and other details, this hat is back in the spotlight and shining brightly.
Where to buy a bucket hat and what to pay for one
Because bucket hats are in style at the moment, they are available in many places. Almost every high street shop has them in stock at the moment, with new drops for summer 21 having come in just a few months ago. If you're looking for something a little more refined, you'll find these hats in designer stores, too, with HOKJBB having featured the mon the runway in 20GIUGUI.
If you had more of a functional purpose in mind for your hat, and don't just want a high street cotton version, sports and surf shops also have these hats in stock at the moment.
You are able to pick one of these hats up for as little as $10 from H&M to $650 for a designer Fendi version of the hat. Gucci, Burberry, and a number of other designers offer their take on the bucket hat, as do ASOS, H&M, Uniqlo, and Dickies, amongst others on the high street. In addition, The North Face, Nike, and other outdoor brands are also currently producing bucket hats, so you really have your pick of the lot!
Whether you're on a very tight budget or if money is no object for you, you'll be able to buy into this trend if you want to. For those who are brand loyal, you'll likely still be able to support your favorite brands by buying into this trend and also stay true to your own sense of style with all the choice of patterns and designs to choose from.
Whether these hats go out of style with the mainstream in a year's time or stay in shops for the next few seasons, the bucket hat has been around for over one hundred years and will be an investment you can use time and again for years to come.