Hats are one of the hottest trends. The right hat can completely change your look and make a statement. They can also be utilitarian, making them a great choice for summer. Choosing the right hat brand can help you find a hat that will stand the test of time.
It's no surprise hats are trending. They offer practicality and style. However, there's the age-old conundrum. "I'm not a hat person".
I've stared enviously at people who wore hats for years. The shade provided by the hat bill in the summer months seemed wonderfully cool, and the flair they added to an outfit even cooler.
In the wintertime, I'd slip on a toboggan out of sheer desperation when the temperatures dipped too low. It was strictly for comfort, and not something I felt I looked good in.
Not being a hat person, I thought I was doomed to envy these hat wearers for my entire life.
Then I figured out the secret of hat-wearing. Everyone, and yes, I mean everyone, is a hat person. It's simply a matter of finding the right hat.
One aspect of this is finding the right type of hat. You may find that a baseball cap fits your style, while someone else may look great in a cowboy hat. The second key to looking great in a hat is to purchase a quality hat. The easiest way to do this is to buy from a quality hat brand.
Table of Contents
Choosing the Right Hat
There's a hat out there for everyone, it's just a matter of finding the right style for you. Obviously, your personality plays a big part in hat selection. However, the starting point should be why you want to wear a hat. If you need a hat to protect you from the sun, a wide brim hat like a bucket hat or straw hat will provide you with shade. If you want to shade your eyes from the sun, a baseball cap will do the trick.
If you are purchasing a hat for style instead of utility, you'll need to consider the type of look you want. A flat cap is a perfect match for a preppy outfit. Fedoras can make a fashion-forward statement, and look great on nearly everyone. If going to a formal event, you'll want a formal hat.
Once you have an idea about the type of hat you need, or at least your purpose for purchasing a hat, consider your body type and facial shape. Tall hats and upturned brims will make you appear shorter, while down-turned brims and shorter hats will make you look taller. If you have an oval face or round face, choose a structured hat. If you have a square or triangle face, choose a hat with softer lines.
The Best Hat Brands
The best hat brands offer more than just quality materials and production. They all have their own signature style. Hats are often an afterthought, but a stylish hat can be a key piece of your outfit instead of an underrated accessory.
The best hat brands we will look at today are:
Borsalino
Bailey hats
Stetson hat
Akubra
Tilley hat
Brixton
Best Luxury: Borsalino
If you are looking for a luxury Italian hat brand, look no farther than Borsalino. The company has a wide selection of hats. You can browse by men's hats, women's hats, or by style.
Arts and craft style includes the Art Nouveau Medium Brim hat. This is a felt hat with a customizable shape. Glamour style includes several women's hats, including Marianna. This flat-top hat features a brass and rhinestone tiara around the frontal band and peak.
Classic style features women's and men's hats, including a brushed felt hat and a Panama straw hat.
Best Fedora: Bailey Hats
If you are searching for a men's hat, consider Baily Hats. They offer a wide range of hat styles. Their selection includes the Criss Fedora, which has a long teardrop crown and a snap brim.
If you are looking for a more rugged style, the Western Morgan Hat is an excellent outdoor hat. It's similar to a cowboy hat, but it's more understated.
Best Cowboy Hat: Stetson Hat
A Stetson hat is the quintessential cowboy hat. Stetson created the first commercial cowboy hat to sell successfully. It's thought that the hat was inspired by the hats of Vaqueros, or Mexican cowboys.
Before the Stetson hat, cowboys wore a wide variety of headwear, including top hats and sailor hats. Once Stetson became available, it was THE hat for cowboys.
In recent years, Stetson has branched out. In addition to their signature cowboy hats, you'll find a wide selection of other types.
You can purchase a trucker hat, flat cap, or outdoor hat from Stetson. These hats are made with the same style and quality as the traditional Stetson.
Best Outdoor Hat: Akubra
Akubra is an Australian company they are known for manufacturing bush hats, which are a type of outdoor hat. When you combine the different styles, colors, and brim widths, Akubra offers over 100 different hats.
They are commonly worn by rural Australians. The hats have been featured in entertainment, including Crocodile Dundee. The Croc hat is still available for purchase, but only to Australians.
In addition to outback hats, Akubra creates urban styles as well. These include top hats and felt hats.
Best Bucket Hat: Tilley Hat
Tilley hats encompass a wide variety of outdoor style hats. Bucket hats make up the bulk of their collection, but you can also find a straw hat, trilby hat, fedora, or sun hat.
Tilley hats are perfect for anyone who enjoys being outdoors. They are fashionable and functional. Most Tilley hats have a lifetime guarantee against normal wear and faulty craftsmanship.
Best Ivy Cap: Brixton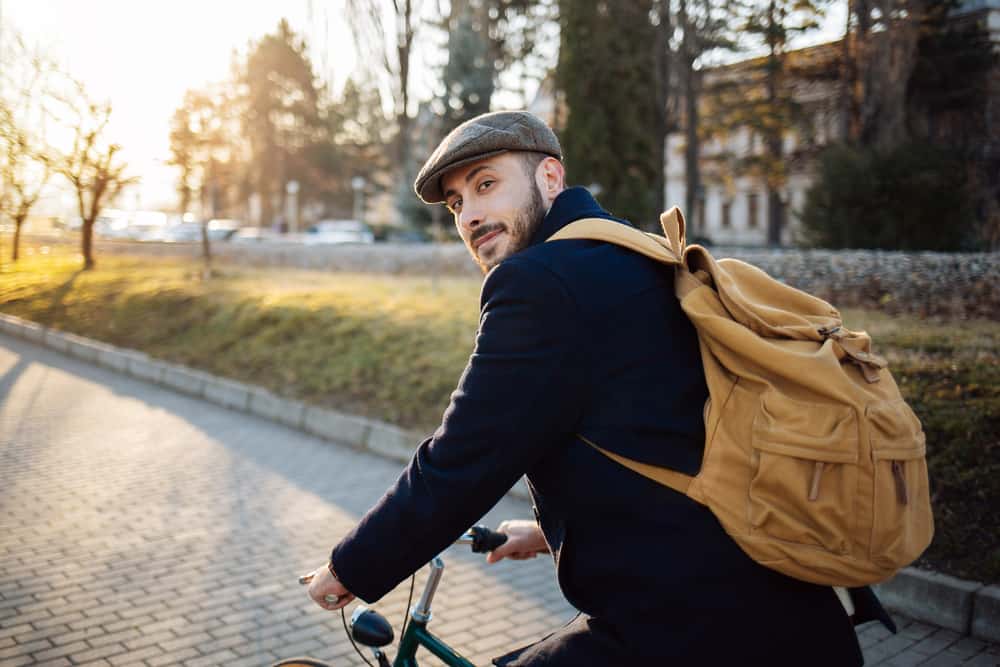 The Brixton began when a group of friends in Oceanside, California decided to create a hat. Their first production was the hooligan, which is a newsboy or ivy cap.
The company's goal was to bring people together. The hat brand created a wide variety of hat styles perfect for people from different walks of life.
Their hats are inspired by the past and made to live in the present. They are stylish and functional, making them a great choice for anyone seeking fashion, comfort, and functionality.
Best Baseball Cap: New Era
Want a stylish cap without spending a Benjamin? New Era is one of the best hat brands for those on a budget. They have a huge selection. The 9forty has a sleek curved visor and features an adjustable strap. Other styles include fitted and snapback hats. Some have a traditional baseball cap visor, while some have a flat visor.
You'll also find dad and trucker hats, which are popular variations on the traditional ball cap.
Best Women's Hat: Raffaello Bettini
Raffaello Bettini is an Italian women's hat maker. They've been in business since 1938. Each hat is manufactured in Italy, and is held to the highest standards of quality.
The Summer 2021 collection includes the Cory, which is a straw hat with roses printed on the hat, and an understated leather hatband.
If you are looking for a winter hat, check out the Winter 2021 collection. They have a wide selection of cashmere knitted caps.
Best Panama Hat: Ultrafino
Ultrafino is known for its hand-woven straw hats. Venicia is a wide-brimmed Panama hat that is popular in Venice. The hat brings European elegance and shades your face from the sun, whether you are on a Gondola or simply sitting on your own front porch.
They also have a wide selection of women's hats, fedoras, and flat caps.
Best Value: American Hat Makers
There are cheaper hat brands, but if you want excellent quality at a reasonable price, American Hat Makers should be your hat brand.
They have a wide variety of hats. The Breeze Sun Hat is perfect for a day at the beach. The Leather Bushman is a great outdoor hat designed in the outback style. They offer women's dress hats, cowboy hats, and straw hats.
Each hat is handcrafted, and comes with a lifetime warranty. These quality hats will last for many years without breaking your budget.
Best Hat Brand FAQs
What is the most popular hat?
The bucket hat is one of the most popular hats of 2021. The classic simple bucket hat is still popular, but this year overstated is in. After a year of quarantine, this year's hats are big, bold, and playful. Choose a bucket hat in a unique pattern or material. The more it stands out, the more on-trend you'll be.
What is the best quality cowboy hat?
Stetson is the original cowboy hat, and my vote for the best quality. Luxury hat makers, including Borsalino, are a great choice as well. If you are a cowboy, Resistol is the most durable cowboy hat according to cowboys. Resistol is the only hat brand that creates each fur felt hat from start to finish, because they start with raw fur. They also have an excellent selection of straw cowboy hats.
What are the most common materials used for brimmed hats?
Felt, straw, polyester, and cotton are the most common materials used to make brimmed hats. Straw hats are made from natural straw or synthetic material designed to resemble straw. Felt hats are made from animal fur or wool. Cloth hats are often made from cotton, polyester, or a blend of the two.
What color hat is best?
This depends on your outfit, taste, occasion, and type of hat. White is the best hat for sun protection, because it is reflective. Sage green is a great color if you want your hat to blend in. This color becomes nearly unnoticeable because it blends in with your surroundings. Light gray goes with everything and flatters all skin tones. Brown is a neutral color, and will look great with most outfits. A black hat is noticeable and makes a statement, without being too loud.
If you have pale skin, warm tones like pink or rust are an excellent choice. If your hat has a bright or detailed band or embellishments, neutral color or white allows the hat to shine.
What is the best custom hat style to add your logo to?
The Richardson 112 Trucker Hat is Richardson's best-selling hat. It has a mesh back and a large front perfect for your logo. Under Armour Blitzing Caps are another great choice. These hats are sleek and trendy. They are also made from Under Armour's signature performance fabric, so your head will stay cool in the summer.
Where can you buy good hats?
Company websites can provide an excellent selection and information about the hat. However, Amazon, Lids, and Hats Unlimited, and Village Hat Shop are also great choices. These companies carry a wide variety of hat brands, so you can compare different styles and prices.
What does wearing a hat symbolize?
In general, hats represent power and confidence. Throughout history, hats have been a way to show status and authority. Hats used to be a symbol of your social standing and your career. Now, hats are worn more as a fashion accessory than an obvious social signal. Hats can symbolize something you enjoy or your lifestyle.
What are good beanie brands?
The best beanie brands are Carhart, The North Face, and Patagonia. It's not surprising, because these hat brands are known for making high-quality winter clothing as well. Carhart provides a utilitarian beanie perfect for keeping your head warm. The North Face Slinsky beanie is a classic knit style. It's textured and reversible. Patagonia Vintage Town Beanie offers a comfortable fit and hipster style.
How to choose amongst the hat brands?
First, consider your budget. Knowing how much you want to spend on a hat will help you narrow down your choices. Next, consider the type of hat you are looking for. Some hat manufacturers offer many types of hats, while some specialize in only a few. Then, browse the hats from different hat brands and see which one appeals to you the most.