I got my first Canada Goose jacket about one month ago. Here are my impressons about this super trendy winter jacket. Is it worth the hype? Find out here (lots of photos).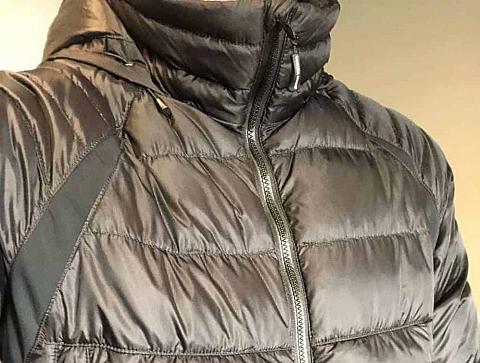 I just got my first Canada Goose jacket as a gift from my wife for my birthday. It's pictured above. More photos below throughout my Canada Goose review.
I'm Canadian, live in Canada and so it's a no-brainer that this is the right winter coat for me. I ski a lot and like most, prefer staying warm in frigid weather.
I realize I'm fortunate that we could afford this jacket. It's expensive but I hope to have it for many years.
My previous winter coat was one from LL Bean, which served me well. I still have it, but wearing both I can definitely feel and see a difference. The Canada Goose jacket is softer, snugger around my wrists, plusher and fits way better. But then, all those advantages come with a price tag.
If you're thinking of investing in a Canada Goose coat, here's what you need to know.
1. There are 5 types of Canada Goose jackets to choose from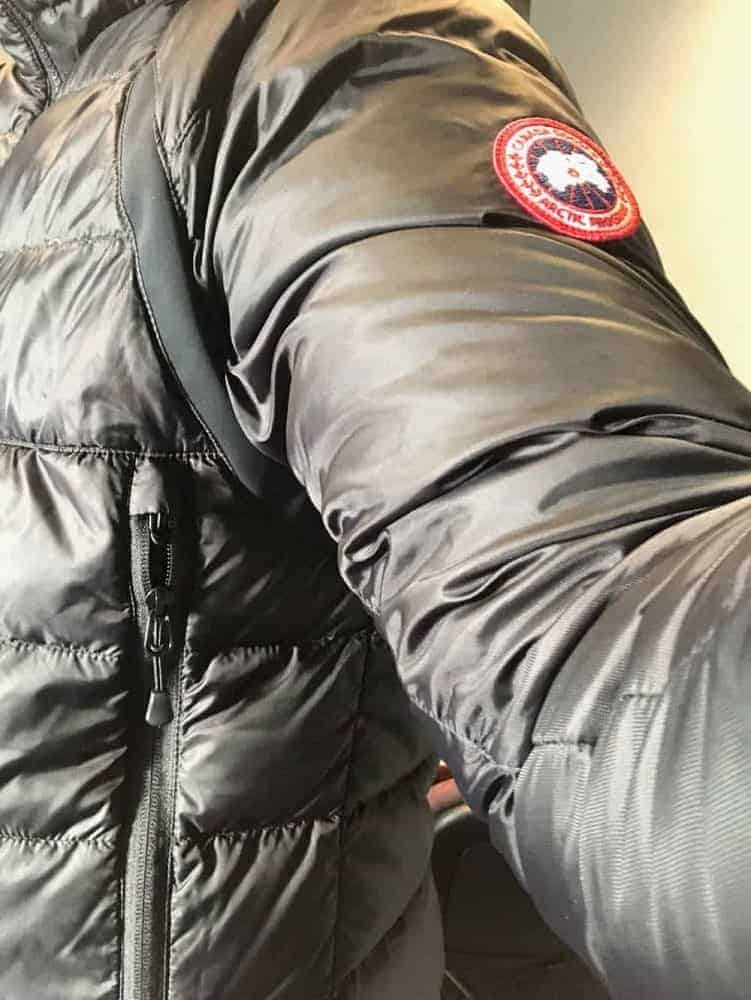 I don't think I'll buy another cold-weather coat brand for myself ever since getting my first Canada Goose.
Not only is it warm and comfortable, it's a perfect fit – unlike any other winter coat I've worn.
2. You can buy them at Amazon or directly from the Canada Goose website
There are a good number of Canada Goose jackets for sale on Amazon.
I prefer buying stuff from the actual brand website unless they don't retail. In the case of Canada Goose, you can buy their apparel directly off their site.  My wife did. I like knowing that I've been able to view all options. Amazon doesn't organize apparel as well as individual brand sites do.
However, if you find the model you want on the Canada Goose site, it's worth seeing if you can save money on Amazon for the same jacket (or whatever you're buying). Just be sure it's not a counterfeit. If the price is too good to be true, it is.
3. But be aware of counterfeits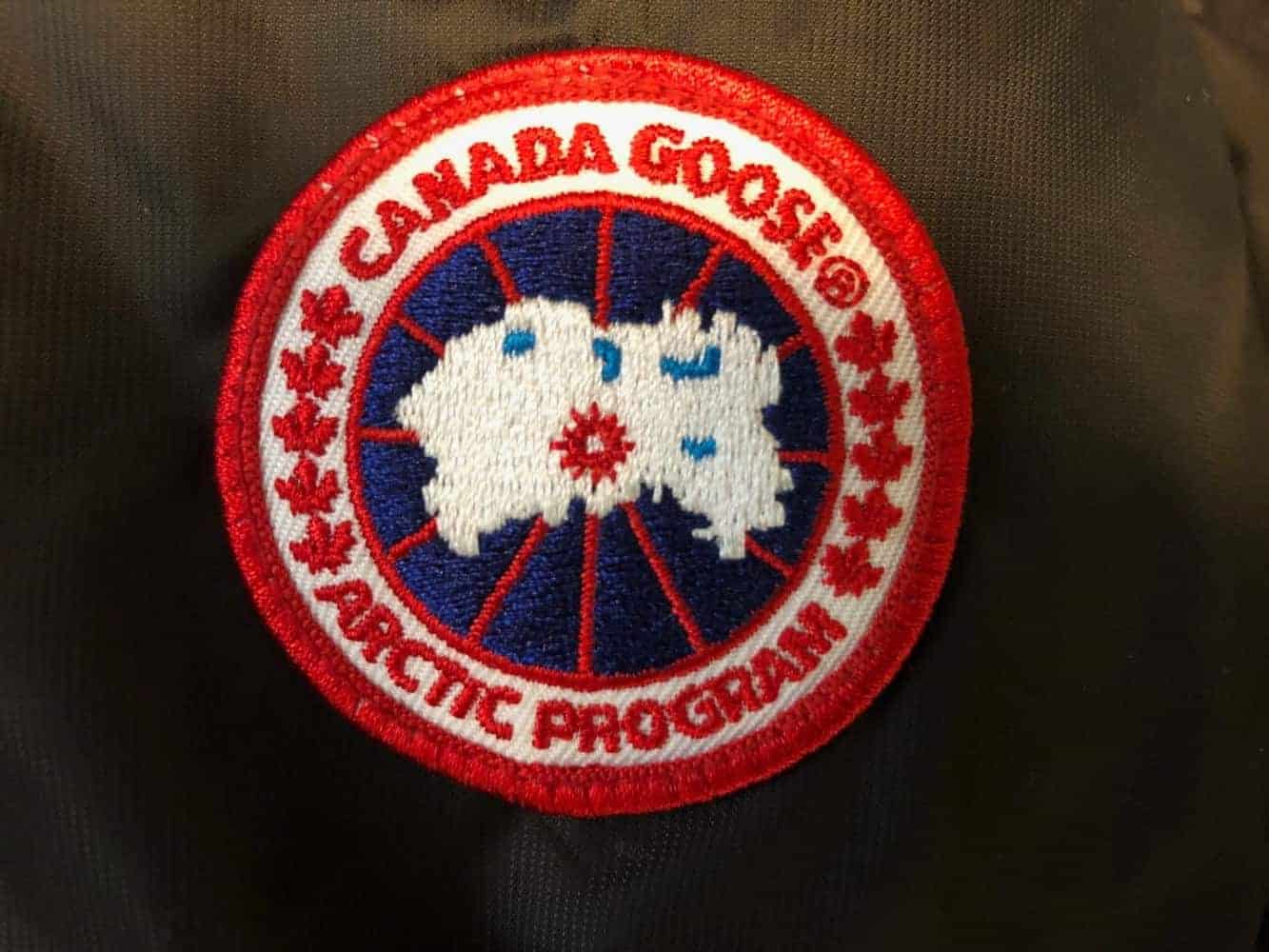 Like most high-end apparel and accessories, there are reams of counterfeits out there. They are difficult to detect, especially with online photos. Canada Goose addresses the counterfeit issue here.
At the end of the day, buy it from Canada Goose to ensure you're getting the real deal.
4. Real down and fur (no fake stuff)
Canada Goose takes some flack from animal rights activists for using real down, but there really is no substitute quality-wise. Nature has been perfected over millions of years and real down is no exception.
5. I opted for a hood and am glad I did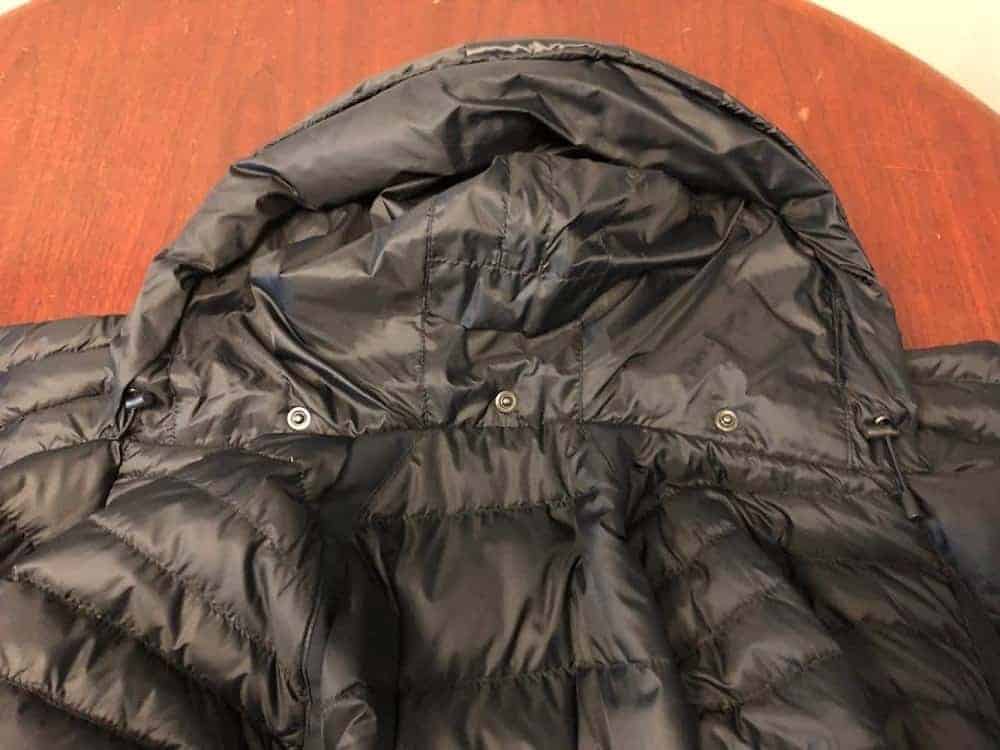 In fact, getting the hood is a no-brainer because it can be tucked into a hood pocket. When you forget a toque and need something to cover your head and ears, that hood comes in very handy.
6. It really is incredibly warm
With the perfect fit and plush down, it's really warm. It's snug against my entire torso, shoulders, back, and arms, but not too tight. It retains my body temperature. I've yet to venture out and be cold wearing this coat.
7. Probably best to wear a shell on top in the rain
While it can withstand some rain, you don't want to use it as a raincoat. I have an ARC'TERYX rain jacket which fits perfectly on top of the Canada Goose for when it's raining (which it does a lot in Vancouver).
8. Clever pocket zipper design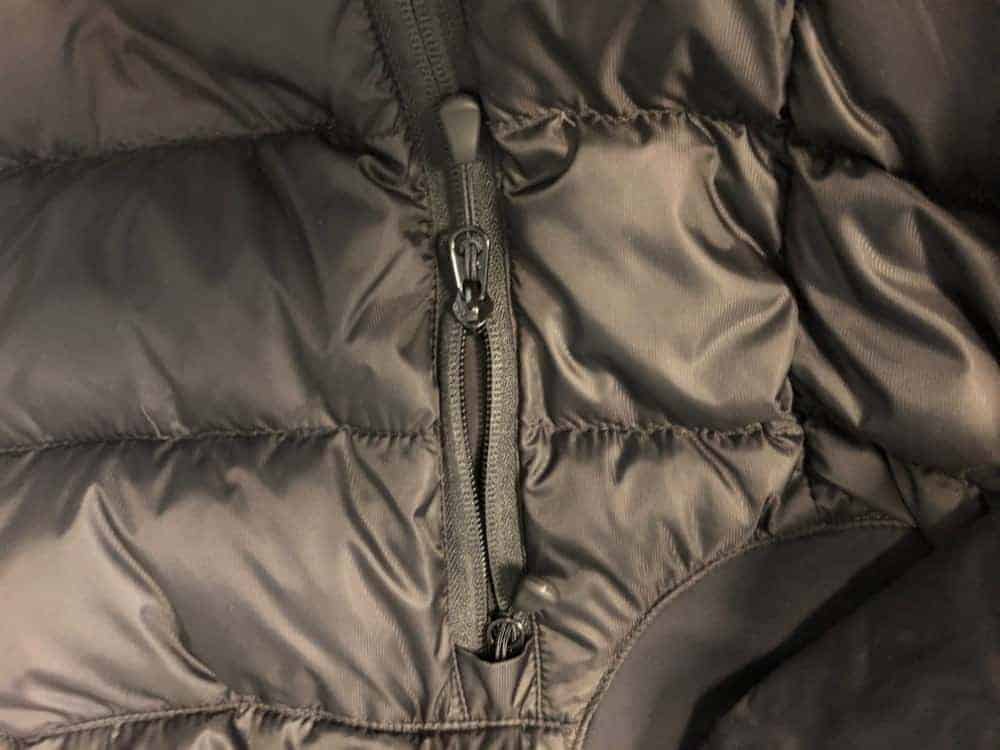 I love the side pocket zipper design. There are two pull zippers so you can easily open and close them top-down or bottom-up.
There's also an inside mesh pocket.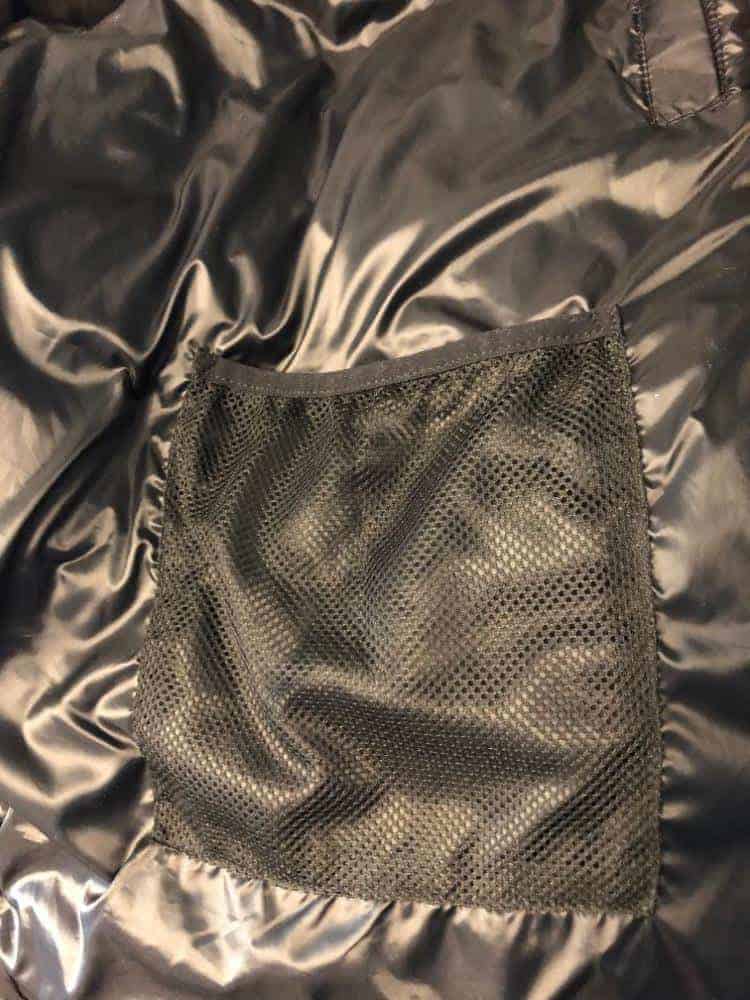 9. They fit incredibly well (long arms)
I'm 6′ 3″ tall. I have a large and it's long enough to the waist and most importantly it's snug around the torso (not a huge puffer jacket) and the arms are long enough. It really is a perfect fit for me. Previous similar coats were always too big in the torso. Because I'm over 6 feet tall, I get the large, but then it's too bulky in the torso.
10. Snug arms at the wrist (but not too tight)
Here's a photo showing the thick wrist area that fits nice and snug too much of the wrist. It's comfortable but also keeps the cold out. Gloves fit perfectly on top.
11. Obsessed with the fit (and you can tell when you put it on)
As you can tell I'm most impressed with the fit of this coat. I don't like ill-fitting clothing but often must settle for stuff too big because of the lengths I need. Canada Goose has invested an insane amount of time and money researching fit and it shows.
12. You don't have to be an adventurer to get a lot out of this expensive brand
Other than skiing, I'll likely never put this jacket to the test in sub-zero temperatures. I have no expeditions to the Antarctic planned. Actually, no expeditions planned at all. I just wear it out and about during winter months. Arguably it's more coat than I need, but that's okay. I like having a well-fitted, warm jacket that will keep me warm and looking good outdoors for years.
13. But if you don't go adventuring in sub-zero, you're paying a good chunk for the brand
Canada Goose is definitely a sought-after brand these days. It's a hip brand. I no doubt paid a good chunk of money for the brand. I'm okay with that. I'm not much of an exhibitionist, but I do like quality apparel and footwear.
14. Canada Goose started selling jackets in 1957 in Canada
While it may seem that Canada Goose is a new company that exploded in popularity in recent years, the fact is they've been around making winter coats since 1957. The company was first called Metro Sportswear Ltd. It changed to Canada Goose in 2000.
How come Canada Goose is so popular now?
In the early years, the parkas the company made were for workers who had to endure frigid weather outdoors. While expensive back then, these jackets were a necessity because they were the best. They actually kept people warm and alive.
The company never wavered in its approach to designing and making outdoor gear. Quality and function remained paramount. Over time, a slow brew in word-of-mouth grew the brand.
It's also true that outdoor activities have grown in popularity in recent years too. In fact, the whole outdoor living lifestyle is massive right now. Many people pursue outdoor activities of all types. This growth plus the need for the best outerwear plus the knowledge that Canada Goose jackets are the best created a perfect storm for Canada Goose to go from unheard of practical brand to today's darling for outdoor enthusiasts.
It doesn't hurt that many celebrities wear Canada Goose as well (those who live in NYC or go skiing).
Finally, in 2013 Bain Capital (Mitt Romney's private equity firm) bought a majority stake in Canada Goose. I suspect this influx of cash and business acumen of a private equity firm helped grow the brand.
15. Still made in Canada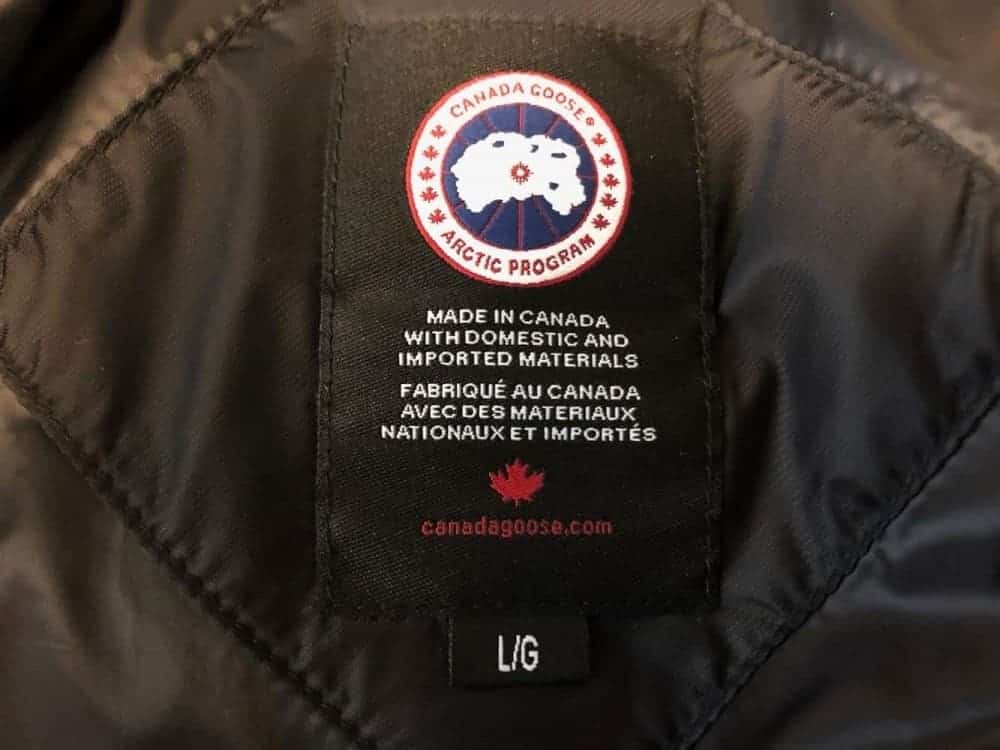 Canada is synonymous with cold and snow. Kind of like Siberia. It's no surprise a company making coats of this caliber started in Canada. However, what's remarkable in today's apparel industry is that the company continues to make all of its coats and jackets in Canada. It does not have a factory in China or elsewhere. This too, no doubt, adds to the cost, but perhaps helps in being able to more closely scrutinize and ensure quality.
As a Canadian, I like that it makes its wares in Canada and am happy to pay a bit more for that. I know if you're in the USA you probably don't care that it's made in Canada, but you probably do like companies that make stuff in the USA.
16. New stores include a freezer changing room to try them out
The latest trend in brick and mortar retail stores is "experiential shopping". Cabellas does it in their stores. Canada Goose is rolling it out in some of their stores in the form of a walk-in freezer that you can go into wearing their coats. My wife bought mine online so I didn't do this, but I'm sure if I were in the store, I'd give it a shot.
I'm not sure this would entice me into a store though. Being able to try it on first would get me to a store, but I'm not sure the freezer would. However, I think it would be interesting to go in the freezer with your current jacket and then test it against a Canada Goose. That could be an interesting experiment.
17. Celebrities wear Canada Goose coats
No doubt celebrities wearing Canada Goose helped goose its popularity. It's not the first time celebrities have brought a brand into the spotlight.
Many celebs such as Emma Stone, Andrew Garfield, Hugh Jackman, Lucy Liu, Daniel Craig (if it's good enough for Bond, it's good enough for me), Elizabeth Olsen, Ryan Reynolds (fellow Canuck) are a few celebrities spotted wearing Canada Goose jackets.
18. Mitt Romney's Bain Capital bought a majority stake in Canada Goose
In 2013, Bain Capital, the private equity firm co-founded and run for many years by Mitt Romney, bought a majority stake in Canada Goose. No doubt this injection of capital by a private equity firm helped propel Canada Goose into the popular luxury brand it is today. This story was covered in 2013 by CBC.
19. Canada Goose is now a publicly-traded company
On March 16, 2017, Canada Goose went public. The initial public offering (IPO) was a huge success and has been since.
The stock price closed at $23 CAD on March 17, 2017. Today the stock price is $88 CAD. That is one heckuva a good return on investment in 1.5 years. I wish I was in on that.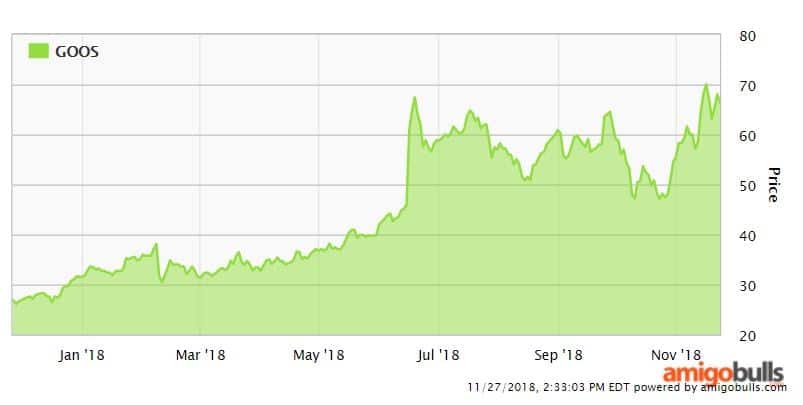 Source: GOOS stock by amigobulls.com
20. Yes, it's worth the money
I wouldn't spend my last dollar on this coat or go into debt for it because I don't need it that bad. I don't work in the Arctic on an oil field or build cell phone towers. I work in an office and like skiing.
However, since we didn't have to spend our last dollar on this coat, it is worth it.  It's the best-fitting, warmest puffer coat I've ever owned.  I love wearing it.  I love how it fits, looks, and feels.
21. A New Black Label Option
Recently Canada Goose released what it calls its "Black Label" option which is a line for urban settings that has a more muted logo badge (black and grey).  This "urban" line is outerwear that isn't necessary for extreme conditions but where it's still cold and you need quality outerwear.  The Brockton Parka is an example.
FAQ
Are Canada Goose coats worth the money?
Yes, they absolutely are.  Now, I'm not suggesting you spend money you don't have.  Don't go into debt for this coat.  No apparel is that good unless it's for a job and you have to have it.  We saved up for such a coat and buying it did not impact our standard of living.  Nevertheless, it was a bigger than usual clothing purchase but worth every nickel.  It's warm, fits perfectly, looks fantastic and is super comfortable.
Which arm is the Canada Goose badge on?
The badge is on the left arm (shoulder) on its coats.
Is Canada Goose a luxury brand?
I'd say that it is a luxury brand given how much the apparel costs.  The Canada Goose badge is definitely a status symbol in the world of outdoor apparel.
Is Canada Goose better than North Face?
My wife has a very similar coat but it's North Face.  It's a beauty. She loves it.  She says it's the warmest coat she's owned. It fits perfectly.  It also has name-brand recognition.  I'd say the two brands are comparable in performance although Canada Goose costs more.
Do Canada Goose coats actually keep you warm?
I can't speak to all their coats but mine sure does.  It's amazing and I've worn it at ski resorts where it's very cold.  For me it's the ultimate cold weather coat… best I've ever had.  Note that I don't use it for skiing though.  I bought an amazing Descente ski jacket.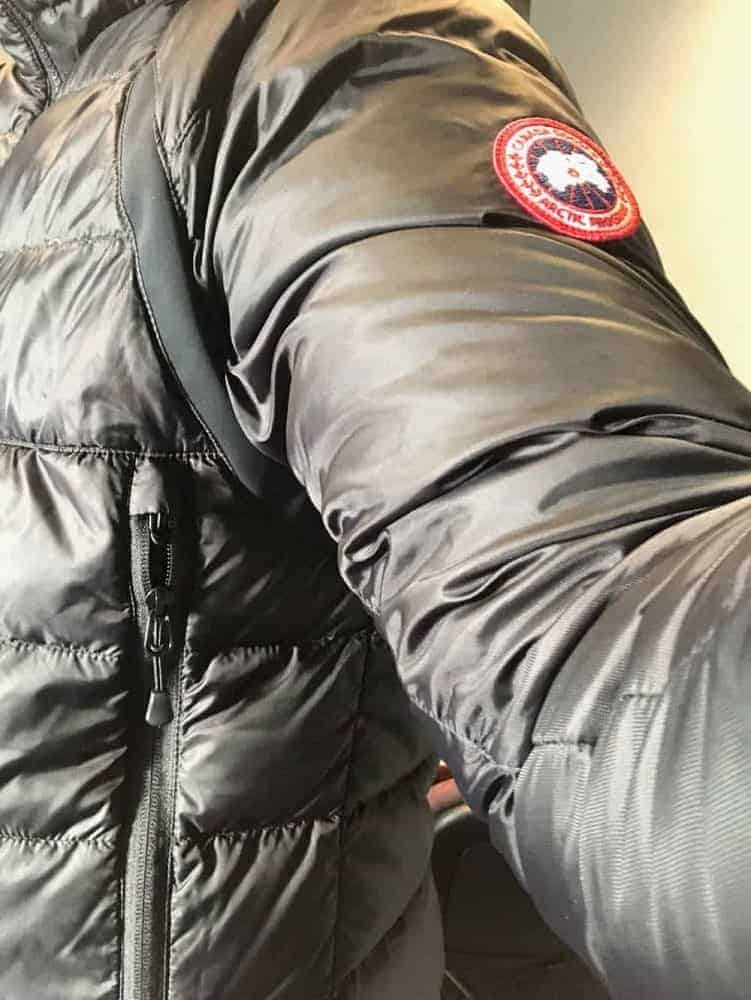 I don't think I'll buy another cold-weather coat brand for myself ever since getting my first Canada Goose.
Not only is it warm and comfortable, it's a perfect fit – unlike any other winter coat I've worn.
More Canada Goose Jacket Photos