Since the 2000s, bra types and styles have become more modern and comfortable for women by adding different fabrics, straps, and other features. The many options, like bralettes, strapless, balconette, push-up, and more give women more options for comfort and to keep up with the latest fashion trends.
Have you ever had a bra strap slip off your shoulder every once in a while, and you keep having to pick it up? Or what about wearing a bra that is just uncomfortable, with underwire digging in below your breast? I have, and it is not fun.
That's why it's essential to know your bra size and find a bra type that perfectly fits you. Bras come in many different types, styles, and fabrics. From everyday bras to strapless bras, to bandeaus, and everything in between.
There are bras made for a specific dress and top styles to don't have your bra strap showing, like on a halter or tube top. There are bras explicitly made for physical activities, to add more support when going to the gym or playing sports. Some bras are better for small breasts, while others are better for large breasts.
There are bras made of cotton, knit, mesh, and for a sexier look, you may want a lace bra. Whatever the style or type of bra, it should be easy to find the right one for you. Make sure you know your bra size and think about what style or type you have in mind. Knowing your bra size is important. You may find a bra you love without that, but it will not fit right or comfortably, which will not be suitable for everyday wear.
We've come a long way in the way of bras. The first bras were from ancient times, like the Romans or Ancient Greeks. Like a modern-day bandeau, the bras were a breast band, bound tightly against the body, so women could have support when competing in sporting events. Next came corsets during the Renaissance.
Corsets were restrictive and were the first push-up as he pushed up the breasts while slimming and flattening the woman's waist. In the 20th century, the bra designs and types began to be more innovative and geared toward women's shapes, sizes, and growing fashion trends. The thought of how bras should be different sizes wasn't considered or invented until the 1920s.
We then created bullet bras, training bras, and padded bras in the 1940s, maternity and nursing bras in the 1950s, the wonderbra in the 1960s, and the sports bra in the 1970s. In the 2000s, comfort became a top priority in bras design and became more inclusive in the bra sizes. When you think about how sometimes you can be uncomfortable if your bra doesn't fit right, think how women must have felt before.
Today, we have so many different styles and types we can choose from, from different fabrics and straps to the padding, that if we have one that's uncomfortable, we can easily find another one that is a much better fit. Here are the many bra types and styles that we have at our fingertips to choose from.
Bra Types
Many different bra types can provide breast support, comfort, and are also cute. They include anything from sports bras for physical activities to strapless bras for an off the shoulder dress and even nursing bras for nursing mothers. With all the bra types to choose from, it may be tough to figure out which is the right bra for you.
Think about what your daily activities are to see which bra would be well-suited for you. Not only are there different bra types and silhouettes, but within each type, there are different styles, which we'll discuss later. Here are some of the types of bras you can choose from, to help you choose which bra is right for you, for any occasion.
T-shirt Bra
A t-shirt bra is a great everyday bra. The name comes from the fact that it's a great bra to wear under a t-shirt because it does not have visible seams or structure. They are seamless, with molded bra cups, but the styles can be different. You can find t-shirt bras with padding, underwire, wireless, and some can be lightly lined. It all depends on what you are comfortable wearing. It is perfect to wear under t-shirts and wear with any outfit, especially under tight and thin clothes.
Bralette
A bralette is a cute bra that can easily be worn under a tank top or by itself. These bras don't have underwires or molded cups, so it doesn't provide much support. They are usually made with a stretchy material with adjustable straps and bands like cotton or jersey knit. For a sexier look, you can wear a lace bralette. Lace bralettes are cute on their own paired with a loose-fitting cardigan, pair of shorts or jeans, and sandals.
Strapless Bra
Strapless bras, like the name suggests, are strapless. They provide support with an underwire and silicone or rubber lining that sticks to the skin to prevent slipping. They usually have molded bra cups to provide shape.
Because they're strapless, you may need to try on a few different styles to make sure the one you purchase is the right one for you. Find one where the underwire doesn't dig into your skin, the band doesn't slip, it supports your breasts correctly, and there is no spilling or gaping in the cups. You want your strapless bra to be comfortable.
You don't want to have to be trying to adjust your bra a lot because the band is slipping. That will ruin your night. Strapless bras often have the option for removable straps, like clear ones that still give you the appearance of a strapless bra, especially if you like the feeling of having straps for more support. Strapless bras are great for wearing with a dress, tube top, or any top that shows off your shoulders.
Adhesive Bra
Adhesive or stick-on bras are strapless bras without the band. Essentially, they are a backless bra. They stick on your breast for coverage, providing minimal support. They have a barely-there feel and are great when you need to wear a backless or exposed shoulder dress or top. Some adhesive bras are washable and reusable, while others are one-use only, like pasties.
Balconette Bra
A balconette bra is sexy and feminine with minimal breast coverage. They provide a subtle lift that enhances your breasts' natural shape and cleavage. It's similar to a demi bra, but demis are more revealing. The cups of a balcony bra show a little more than the top half of the breast and form a sweetheart neckline. An interesting fact about the balconette is, it was made famous by Marilyn Monroe. Wear this bra with your favorite outfit and feel like a Hollywood starlet.
Demi Bra
In French, demi means "half cup," and demi bras only cover half of the bust. A demi-cup bra has low cut cups that are usually lightly lined. However, they do provide your breasts with a flattering, natural shape. Women who have bottom-heavy or shallow breasts like these bras make their breasts appear fuller as they lift from the bottom.
Some cups have lining around the edges with a flattering seam, so they would be cute to show off in a see-through or sheer top, or if your top has low-hanging sides. If you have larger breasts, a demi cup would probably not be suitable. They are better suited for women with small to average size busts.
Sports Bra
Sports bras help minimize breast movement when doing any physical activity, like working out or playing a sport. They can offer different support and compression levels, from light to high impact, depending on the activity. For example, runners should wear a high impact sports bra. Light and medium impact bras are better suited for yoga and barre activities. You don't just have to wear a sports bra when doing physical activity, though.
You can wear them when you don't feel like wearing a regular bra or when you're just lounging around the house. When trying them on, move around and see if the fit is comfortable. You may need to try on a couple of different styles to make sure that the fit is right. Wearing the wrong size bra, whether it's too big or small, could lead to an injury, and you don't want that. Bras are supposed to help, not hurt.
Maternity Bra
Maternity bras are usually worn during and after pregnancy. They come with extra support and stretchy fabric because when you're pregnant, your breasts will grow, and these bras help with fluctuating breast sizes. These bra types provide extra support with adjustable straps and more hook and eye clasps that allow the bra to grow as your breasts grow.
There's no specific time to start wearing a maternity bra, but you should wear one when you feel you need it. Maybe your bras are no longer fitting you right, or want a little more support during and after your pregnancy. It's up to you. Just know, breasts can start changing during the first trimester when your body begins to produce milk. That may be the time to start wearing a maternity bra.
Nursing Bra
Not to be confused with maternity bras, nursing bras are designed for mothers to nurse their babies hands-free. In 1943, the first nursing bra was created. However, it didn't become popular until the early '90s, when female designer, Mary Sanchez, updated the original design.
Nursing bras have many different cup sizes and a one-handed latching method to create a much easier nursing environment for both mothers and babies. There are clips on the straps that unfasten to remove the cups easier and quicker than an everyday bra. There are even bras specifically made for mothers who pump.
Bandeau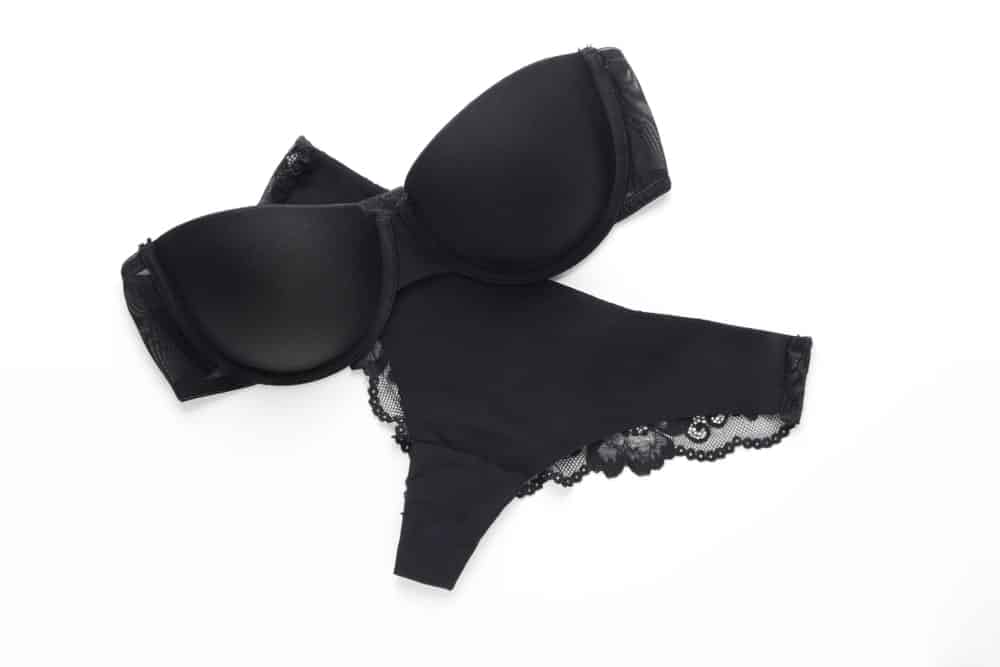 A bandeau bra is just small tube tops. They are a strip of cloth with no straps, hooks, or clasps and minimal support. The neckline goes straight across the chest. They are suitable to wear under a strapless top or dress, like a tube dress or top. You can also wear them paired with a cute pair of shorts and a light sweater or with a maxi skirt. You will not have a lot of support while wearing a bandeau, so they are not suitable for larger breasts but are perfect for smaller sizes.
Plunge Bra
Plunge bras design accommodates clothing that has tricky necklines, like a v-neck. A plunge bra slopes lower in the front than other bras to enhance your cleavage naturally. Cups are super low in the center, forming a deep v neckline. They are ideal for low cut tops and dresses, especially those with a plunging neckline or ones you have difficulty wearing with other bras.
Bra Styles
Different bra cup styles coincide with different bra types. For instance, one t-shirt could have underwire, one can be wireless, another could have convertible straps, another can have padded, while another could be a nonpadded bra.
Each style is different, but they are all t-shirt bras. Having multiple styles for each type, like demi, plunge, or balconette, can help determine which bra is better suited for your needs. Here are some bra styles that you can choose from in the different bra types from above.
Underwire Bra
Underwire bras are one of the most common bra styles. They have a thin, arced strip of firm material either fitted or sewn into the bra's fabric under each cup. The underwire's design is to provide reinforced support with a little lift. If you aren't wearing the correct size or type for your body, it can cause more discomfort than the support or lift it is supposed to be providing. Make sure you find one that is comfortable and well fitted, so the underwire doesn't dig in under the breast. It will dig in if you aren't wearing the correct size bra, so be wary of that.
Wireless Bra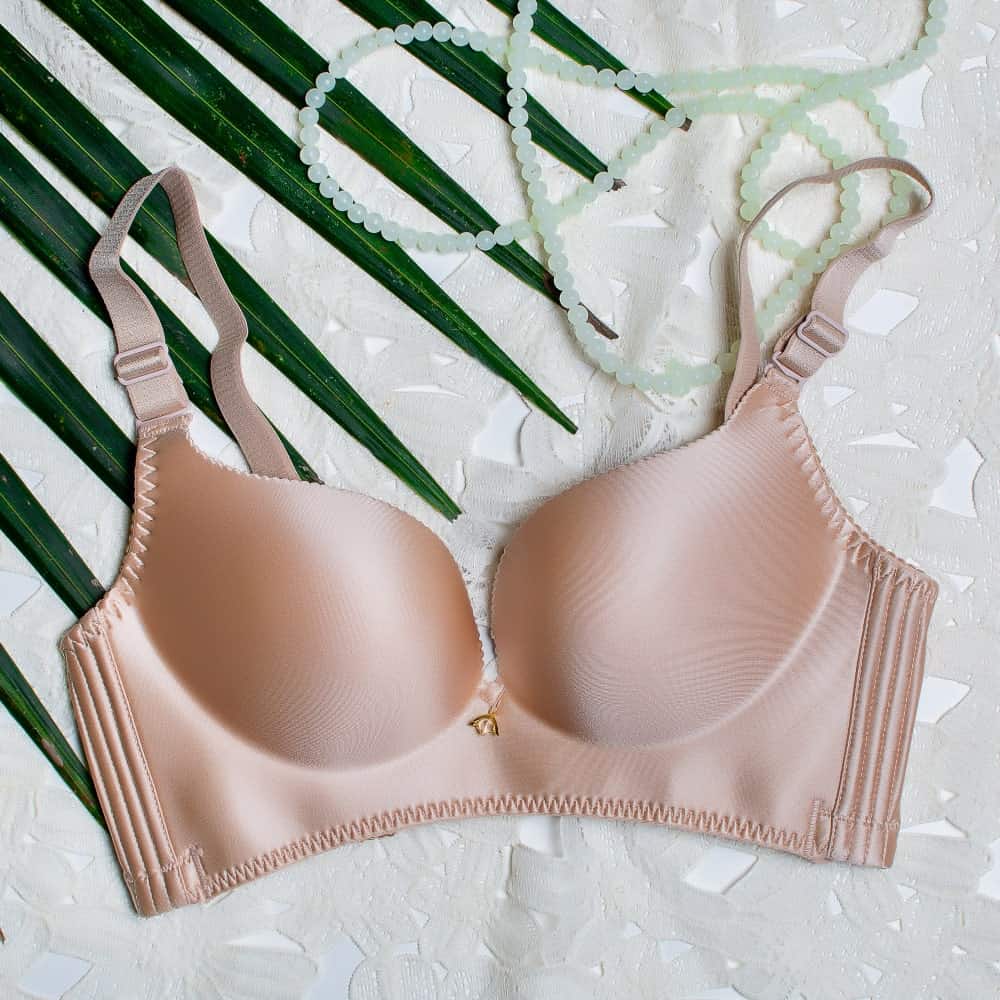 If you're not into wired bras because you don't like having the possibility of a wire poking you under your breasts, you may prefer a wireless bra. Wireless bras provide support in a different way than an underwire bra, but not as much. Wireless bras' design is for women seeking maximum comfort with the feeling of freedom you get from wearing a bra without the wire. Wireless bras can also be softer and more comfortable than an underwire. Multiple bra types can be in the wireless style, like demi, t-shirt, and bralette.
Push-up Bra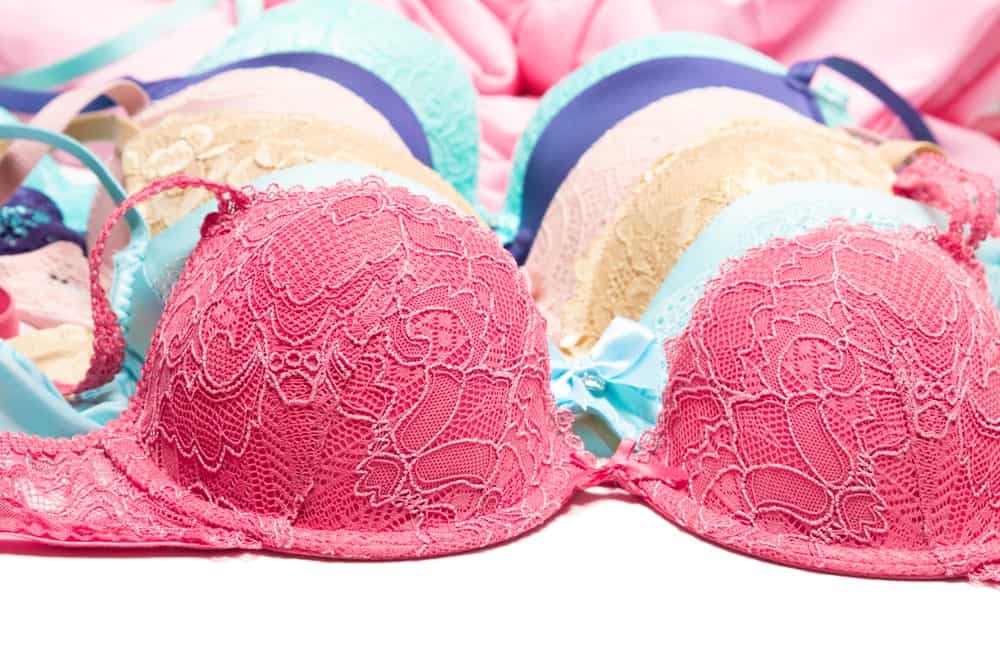 Push-up bras give your breasts a boost using slanted cups and padding, pushing the boobs in and up. They are designed to enhance the cleavage and are better worn with low cut tops and dresses to show off your assets. However, just because they are designed to enhance the cleavage doesn't mean you have to show it off. That's entirely up to you.
You may just find that you like the feel of a push-up bra compared to the other styles. Because they provide an extra lift and appear to make the cup size appear larger, they are suitable for women who have smaller breasts. A push-up bra can be made into many of the bra types, including t-shirt and plunge bras.
Unlined Bra
An unlined bra is made with a thin material that provides a lot of stretch so that the fabric lays flat on the skin, smoothing out any lines. These bras don't have any padding, so you will notice a more natural breast shape when wearing them. Using thin material makes it almost unnoticeable, and a seamless bra, when wearing under clothing, as other bras are thicker and bulkier. You might consider wearing an unlined bra when wearing a tight-fitting top or dress.
Full Coverage Bra
A full-coverage bra is more about support and comfort than looks. It boasts a sturdy underwire, figure-hugging fabric and is great to wear as an everyday bra. Full cups cover the entire breast so that nothing slips out and there's no chance of side boob. They are great for women with larger breasts that need extra coverage, and you can find them in any bra type.
Padded Bra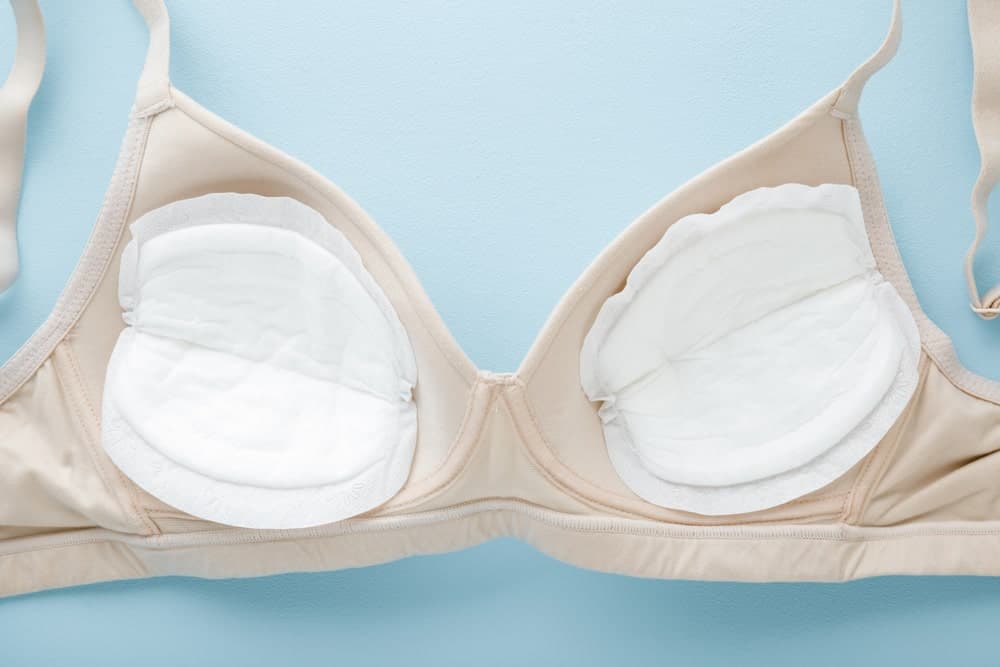 Padded bras have cups with padding or pockets to add padding to them. Any bra can be padded, from everyday bras to sports bras to plunge bras. The padding is intended to add fullness to the bust and enhance the bust's appearance. The padding can go from light to heavy, depending on how much of a lift you are looking for. With padded bras, your bust will look more prominent. Some designs may even be able to prevent sagging and offer more support. If you are a woman with smaller breasts, you may like to wear padded bras to accentuate the breasts, making them look fuller.
Longline Bra
Longline bras are a mix between a crop top and a bra. The bra's band extends longer than a typical bra, sometimes even as far down as the hips, for added support. Some longline bras were designed for waist shaping and various occasions, like a bridal bra and everyday use. They are perfect for larger, fuller breasts that need extra support.
You can find the longline bra style in various bra types, including demi, t-shirt, bralette, and sports bra. You can wear them under any outfit, or you can wear them with a blazer or other style jacket to create a business-type look.
Convertible Bra
A convertible bra is a bra with more versatile straps. The straps can go from straight to criss-cross to one shoulder and many other variations depending on the style of top or dress you are wearing. Because a convertible bra is all about the straps, it can come in all the different bra types and is sometimes called a multiway bra, because of the multiple ways the straps can change.
Racerback Bra
A racerback bra has a central strap, with two crisscrossing straps, forming a Y or V shape between the shoulder blades. Their purpose is to support and distribute weight evenly along the shoulders and back. They can be more discreet than a standard bra style because you can hide your straps underneath your clothes.
Any breast size can wear this bra type, but they are perfect for women with larger breasts because they provide added support. You'll notice some sports bras are racerbacks, but racerbacks can also be in other types like a t-shirt bra or push-up. They are perfect for wearing with racerback style tank tops, hence the name, off the shoulder or sleeveless tops, and dresses.
Halter Bra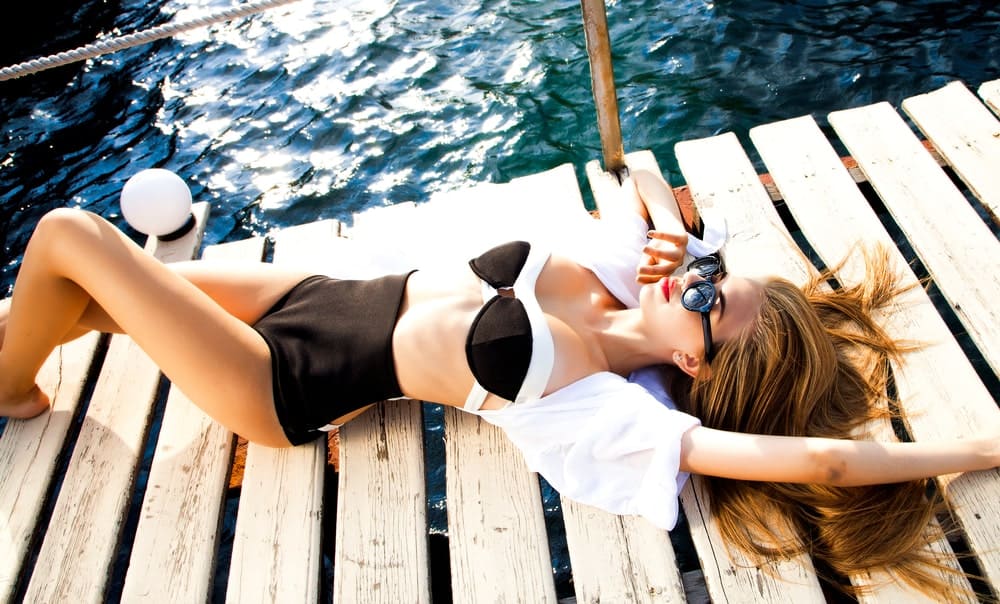 Halter bras provide lift while giving relief to your torso as the strap goes around the neck. The strap can keep the bra in place and prevent it from slipping or sliding. They can be worn with halter tops, as the straps are like a halter top strap, but you can wear this type of bra under anything.
Because the source of support is the neck instead of the torso, it may not be something you should wear as an everyday bra. Wearing a halterneck bra can be straining on your neck, especially if you have bigger breasts. You can find a halter bra type strap in a convertible bra strap as one of the options.
Frequently Asked Questions
How do you choose a bra?
Choosing the perfect bra can depend on what you need it for, what's most comfortable to you, and what type of style you like. There are so many different options to choose from that you may have to try on a few bras in various types and styles to find one that's right for you. You also may want to consider what type of occasion you're wearing your bra.
If you have an event where you are wearing a strapless gown, you may need a strapless bra. Whereas if you are going to be working out more, you will want to look for sports bras. Due to bras being different styles, you may also find that your sizing may be different in each.
When looking for a bra, make sure it's comfortable, that your breasts don't overflow out of the top of the cup or the sides, and that the underwire, if it has one, does not dig into your chest. You also don't want the band to slip or the straps to dig in or fall off. Although the bands and the straps are adjustable, you will always have problems with the fit if they are not the correct size.
What is a front-fastening bra?
A front-fastening bra fastens in the front. It can fasten with either a single clasp or a row of clasps in the front instead of the back. It's suitable for people who have difficulty with back closures or for breastfeeding mothers. It's accessible and versatile, as its style can go from sports bra to racerback.
How do you find a bra that fits?
To make sure your bra fits correctly, you should get an annual fitting as your body changes throughout the year. These changes could be caused by weight gain or loss or shifting weight due to medication or natural factors that cause a change in the breast's size and shape.
To find the perfect fit, you must measure the correct band and cup size. You can get measured at any store with a lingerie department department, a lingerie store, or do it yourself. You can use instructions from National Breast Cancer Foundations' free Bra Fit Guide.
How to find your bra band size:
Wear your best-fitting, non-padded bra.
Using a measuring tape and making sure it's not twisted, wrap the tape around your rib cage, beneath your bust line, under your breast.
Exhale deeply to get the smallest measurement possible and round to the nearest whole number.
Bands tend to stretch with wear, so your bra should fit firm on a looser hook when it's new. Refer to the below chart.
Finding Your Band Size
| | | | | | | | | | | | |
| --- | --- | --- | --- | --- | --- | --- | --- | --- | --- | --- | --- |
| Band Size | 32 | 34 | 36 | 38 | 40 | 42 | 44 | 46 | 48 | 50 | 52 |
| Ribcage | 27-29″ | 29-32″ | 33-34″ | 35-38″ | 39-41″ | 42″ | 43-45″ | 46-47″ | 48-49″ | 50-51″ | 53″ |
How to find your bra cup size:
Using a measuring tape, measure loosely around the fullest part of your bust. Make sure it's not twisted and goes across and around your back and to the front.
Subtract the band measurement, which you measured first, from your bust measurement. The difference will be your bra size.
Finding Your Cup Size
| | | | | | | | | | | | | |
| --- | --- | --- | --- | --- | --- | --- | --- | --- | --- | --- | --- | --- |
| Band – Bust | less than 1″ | 1″ | 2″ | 3″ | 4″ | 5″ | 6″ | 7″ | 8″ | 9″ | 10″ | 11″ |
| Cup | AA | A | B | C | D | DD/E | DDD/F | DDDD/G | DDDDD/H | DDDDDD/I | J | K |
For example, if your band measured 36 and your bust measures 34, your cup size will be B. The bra size you should get would be a 36B.
How do you know if a bra fits properly?
If your bra doesn't fit properly, your breasts may spill over the top and sides of your bra, your bra band may slip or ride up your back, underwires may dig into your skin, and your straps may slide off. If your bra is too small or too big, it may also cause some discomfort and pain. When your bra fits correctly, you will have smooth cups, a flat center section, and a low and even low band.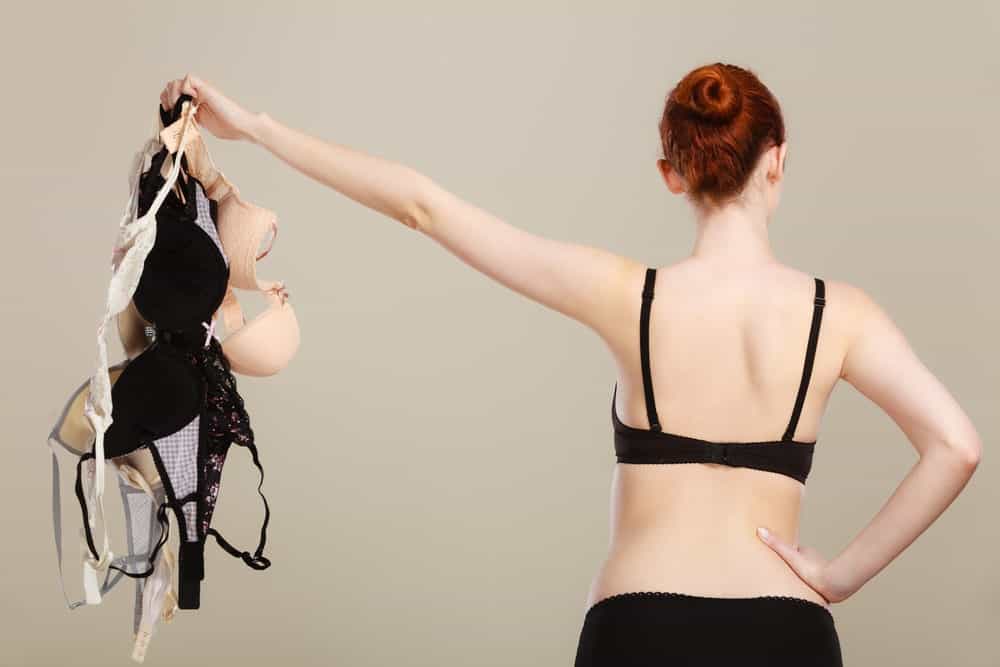 Why is it important to have a properly fitting bra?
If your bra doesn't fit properly, you will not get the support you need or may get injured from wearing the wrong size while playing sports or working out. Wearing an ill-fitting bra can cause discomfort, red marks, neck pain, breast tissue breakdown, and always feeling the need to adjust your bra. Having a properly fitting bra will give you support, comfort, clothes will fit better, and reduce breast motion, which helps stop breast tissue breakdown.
Which type of bra is best?
The best bra for you depends on what you need the bra for. You want to look for something comfortable for an everyday type of bra. What you find comfortable may be different than your mom, sister, or friend. You'll want to find another type of bra if you are going to a wedding or wearing an off the shoulder or strapless top.
You may want a strapless, convertible, or even adhesive bra, depending on the occasion. If you are a fitness buff, exercising and playing a lot of sports, you will want to get a couple of sports bras. Just think of your daily life, and buy bras according to your lifestyle.
What can you wear instead of a bra?
To get similar support as a bra, but to feel freer, you can wear a camisole, bodysuit, or pasties instead. It may not provide the same type of support, but you can still feel comfortable wearing one of these alternatives out and about or even while lounging around the house. Some of these styles may even have sewn-in cups, like a cami bra, so you will still have some support.
How many bras should you have?
You may want to have a couple of different ones, so you are ready with different options depending on what you are doing that day. Maybe have a couple of everyday style bras, a few sports bras if you exercise a lot, a strapless or convertible to wear with different style tops, and whatever else you might think you may need.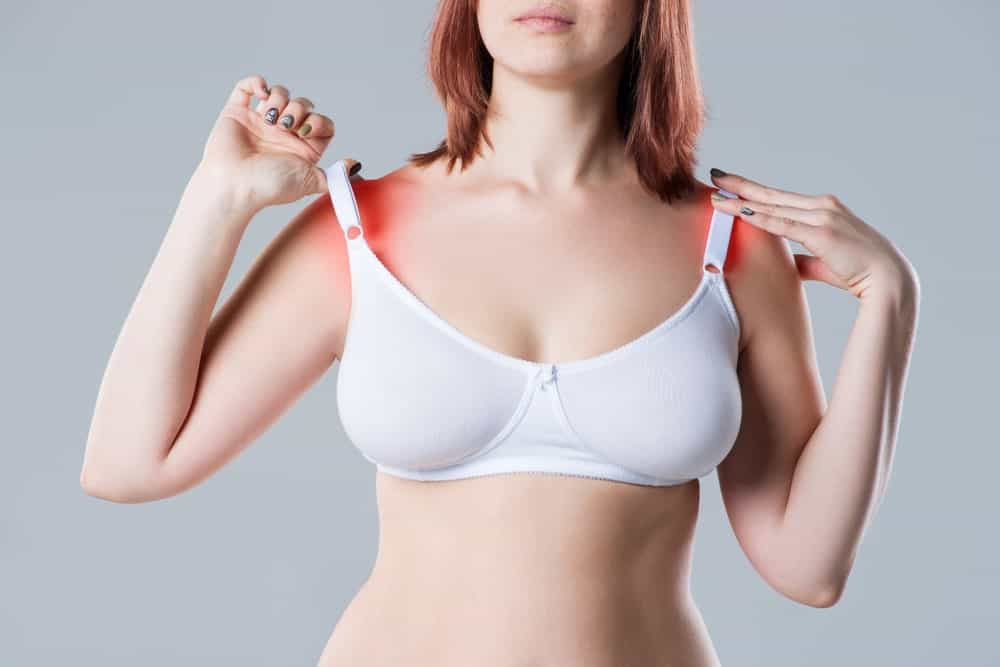 What type of bra is more comfortable?
The type of bra that is more comfortable depends on you. Every woman is different, and so different bras may be more comfortable for different women. It's all dependant on what you like and how the bra feels on you.
Which bra is suitable for sagging breasts?
Padded bras can be useful for sagging breasts as they will lift and support the breasts. Other bras that provide the support needed for sagging breasts include t-shirt bras, full cup bras, push up bras, underwired bras, and balconette bras. When buying a bra for your sagging breasts,
Look for bras that have three or more hook and eye closures for extra strength and support
Try to avoid single layer bras that have molded cups because they have a specific shape that may go against your breast shape
Get a soft cup with underwire or a soft, seamless cup bra
Find a bra that has good side support
What is a 1/2 cup bra?
A 1/2 cup bra is often referred to as a demi cup or shelf bra. Demi even means half in French. On these types of bras, the cups go about halfway up the breasts. There isn't a lot of coverage, so it might not be practical for everyday wear. They do, however, provide lift, shape, and support.
What is a full cup bra?
A full cup bra has a broader cup than a half cup or similar, as it provides full coverage for your breasts and a better fit for larger breasted women. It provides more coverage and support with no spillage or side boob. You can find a full cup bra in any type, from balconette to push-up to racerback.
When should I replace my bra?
Replacing your bra can depend on how often you wear it. Your bras will begin to stretch and lose their shape in the band or the straps with wear. If they become too stretched out, they may not offer adequate support. Your boobs also often change size and shape throughout the year, so replacing your bras every year may be recommended to make sure you are wearing the correct size to receive the most comfort and support.
Do you need to wear a bra?
No, you don't need to wear a bra. You may want to wear a bra in certain activities, like sports, to make sure your breasts are supported, but if you want to let your breasts free, you can wear bra alternatives or no bra at all. That's entirely up to you and what bra makes you feel more comfortable.
Is it bad to always wear a bra?
Not necessarily. There are inconclusive studies, but one shows that wearing a bra all the time can cause increased sweating, which will clog the pores and cause irritation and itching. Taking your bra off from time to time can not only cause a sigh of relief from freeing your boobs from constriction but can also help them breathe a little.
I know when I'm home, my favorite part is taking off my bra and putting on my PJs, and relaxing on the couch. However, not wearing a bra can put a strain on your back, leading to bad posture as you don't have the support usually provided by a bra.
You may want to limit your bra-wearing time to when you are leaving your house or working out, but if your bra makes you feel more comfortable, especially if you have larger boobs, then keep wearing them. If you have any other questions or possible health concerns, consult with your doctor, as they can better help you if you have health concerns. Keep in mind that if you're wearing a properly fitted bra, that will always be better than one that doesn't fit properly.
Should I wear a bra to bed?
You can if you find it to be comfortable. There's no scientific evidence as to whether sleeping in a bra is good or bad, as studies are conflicting. If you find it comfortable and choose to sleep in a bra, try to choose a lightweight, non-underwire bra that isn't too tight. If the bra is too tight, it could disrupt your sleep or cause breast irritation.
If you want to wear a bra to bed, some pajamas have a built-in bra on the top, so you can choose to wear that instead. It's all dependent on your comfort level. If you want to wear a bra to bed, you should and if you don't want to because you'd rather sleep with your breasts not constricted, then don't.